Spring is here, at least officially, even if it still doesn't feel like it! We are seeing more excursions to the park and walks around the block, and as students and teachers near the 3rd-8th grade exams, those tension-relievers are so necessary! The 4th and 5th graders have even invited our resident yoga instructor and parent, Gretchen Sherman-Godfrey, to lead them through a few relaxation exercises to ease their hard-working brains and bodies. We celebrated our 20th Anniversary at the beginning of this month, and were reminded of all the wonderful things Renaissance has done over the years--so we look to this spring with hope and vigor as we prepare for the next 20 years!

Renaissance Regalers Rock 20th Anniversary
140 Guests partied the night away on Friday, April 5th to celebrate the 20th anniversary of Renaissance! Many friends, teachers and parents old and new, as well as alumni and local officials, joined us in watching a memorable video about the history and highlights of Renaissance. We heard from those who were involved with the early development of TRCS and being a Renaissance party, there was lots of music and dancing!
Carol Schwenk with Luc Papineau, party photographer!
We would like to say special thanks to our community neighbors Don & Katha Cato for their help with getting our video project off the ground, as well as to parent Gary Collins and teaching artist Joe Ford who helped put together the audio/visual presentation. For more photos and stories, see our special anniversary newsletter!
Finals Help From Tutor.com

Conquer your finals with Tutor.com. Students have free access to tutors for help reviewing for final exams. Start studying now from home, school, or on your mobile device. Prepare for end-of-year exams and conquer your finals at
www.tutor.com/trcs
.
Connect with a tutor on Tutor.com and review for end-of-year exams. Help is available in math, science, social studies and English. Start studying now and conquer your finals at www.tutor.com/trcs.
Remember, your log-in is your firstname.lastnameYEAR(of graduation): for example: jane.doe2014. The password is tutorme.
A Visit from Denmark

On March 19th, Renaissance was host to a group of visitors from
The flag of Denmark
(called the Dannebrog)

Denmark. A contingent of 14 students and 2 teachers came to spend the day with us to see what a "real American" school is like!
The students, ages 17-18 years old and

in the 11th and 12th grades, are studying diversity and immigration. They

planned a visit to NYC and Washington, DC and after searching the internet, they felt Renaissance would be a great place to visit to see diversity in action.
With the help of Martha Bolivar, visiting students were paired-up with Renaissance students. Before the visit, students had the opportunity to exchange photos and bios with each other. They finally met over a welcome breakfast, and it was great to see them quickly connecting and sharing with one another.

Our visitors spent the morning attending classes with their peer partner,
and then everyone went to lunch at Arunee Thai on 79th Street. After an afternoon class, the visitors took a walking tour around Jackson Heights with Peggy Heeney, and returned to Renaissance for a group farewell.






The teachers are very excited to keep a working relationship with Renaissance and hope that in the future our students and theirs can collaborate on a joint project, covering a global topic such as the environment, economics, or immigration. They left us with much thanks for a wonderful visit and hope to return again next year.




Next up, in May, a visit from Israeli high school science inventors!
Spring Drama Productions Underway

The Renaissance Charter School
Production Players
will be presenting 3 short plays over the course of three days on
April 17th (4PM), 18th and 19th (7PM). They have entitled the program "An Evening of Absurdity" and the material covers a wide range of comic material and each of the performances will feature all three plays: "Something Rotten in Denmark" by Annie G., "St. Francis Talks to the Birds", by David Ives, and "The Adventures of Captain Neato Man", by Timothy Scott Harris.

Everyone has been hard at work creating scenery, collecting props and costumes, as well as rehearsing for the performances. Please come out and support our students. Tickets are just $3 for Students and $5 for Adults. Bravo!!

Poster Design by Curtis Anderson.
82nd Street Academics After School

82SA is now putting out its own monthly newsletter to keep families up-to-date on what activities their children are involved in after school hours. Recently, they took their middle school

students on a trip to the New York Hall of Science. While there, they saw a 3-D movie about the history and technological progression of flight, a Tony Hawk-themed physics exhibit and a slew of the traditional offerings which make the facility a great place for kids.
In April we have contracted with "Engineering for Kids", an exciting non-profit that will be teaching a class on Electronic Game Design!
If you have not received a copy of their most recent newsletter and would like to be on their mailing list, contact John Gardenhire at
john.gardenhire82@gmail.com
.
National Honor Society Celebrations!
The Renaissance Chapter of the National Honor Society had their
induction ceremony on Thursday, April 11th, in a lovely, candle-lit ceremony marked by heart-felt speeches by proud teachers and administrators, and support from proud parents. All National Honor Society members need to maintain a 3.0 GPA, and participate in community service activities.
Current members of the Honor Society welcomed 10th graders Manuela Agudelo, Tabassum Alam, Gavriella Arias, Quashawn Davis, Kimberly Fuentes, Gissel Garate, Anmari Guerrero, Mahidi Hasain, Briget Lagos, Stephanie Montalvo, Sarah Osman, Taine Tenezaca; 11th graders Gina Delgado, Tiffany Manley, Wagner Mendoza, Elijah Mizell, Brian Tutko, Ezequiel Urena; and 12th graders James Caceres and Leslie Martinez.
On Monday, April 22nd, we will celebrate new inductees into the Sociedad Honoraria Hispánica. Members in the Spanish National Honor Society need to maintain a 3.0 in Spanish, as well as all their other classes, in addition to community service activities. Honored on that night will be: Ryan White, Quashawn Davis, Dana Bong, Tiffany Manley, Bridget Lagos, Manuela Agudelo, Tenzin Dechen, Zahava Cortés, Emmy Liang, Wagner Mendoza, Brian Tutko, Kevin Escamilla, Stephanie Montalvo, Yanesi Rivas, Stephanie Maung, Gavriella Arias, Kimberly Fuentes, and Simon Ortiz.
Congratulations to all our scholars!
We also want to thank our adult advisors, Liz Perez and Lisa Burns for the NHS, and Marta Bolivar and Dennis Gereritz for the SHH. We appreciate all your hard work and planning!
Featured Article- K-5 Science with Janet
Janet Jefferson's Science program for Kindergarten through Fifth grade is full of hands-on experiments and exciting projects for inquiring young minds. Her curriculum is from FOSS (Full Option Science System), a project of the Lawrence Hall of Science. FOSS is a research-based science program for grades K-8 developed at LHS with support from the National Science Foundation and published by Delta Education.
FOSS is designed to engage students in inquiry. Students construct an understanding of science concepts through their own investigations and analyses, using laboratory equipment, student readings, and interactive technology. Students exercise logical thinking and decision-making skills appropriate to their age level.
For example, in the K-1 rooms, students are exploring the properties of wood. sinking floating and observing wood and water. 2nd graders studied air and weather properties, creating pin-wheels and other items that catch the wind, going to the roof garden to test their tools.
In 3rd grade unit on Measurement, students used a scale to weigh different
item, recording their estimated measure against the actual measurements in their science notebooks.
4th graders investigated water evaporation over 2-3 days, taking careful measurements and recording their findings.
The 5th graders took a look at the concept of Variables. Each student created a paper "lifeboat", looked at the capacity of the little boat and calculated the number of passengers (pennies) each boat could hold. They used a comparative graph to come to the conclusion, that the bigger the boat, the more passengers it can
hold! That seems to be self-evident, but as your students will tell you a scientist never assumes! The students' prediction skills are enhanced each time a new variable (another penny) was added, and the students worked together to create an environment of lab-teamwork.
Janet shared some great photos with us--the full set can be seen at our TRCS photo site -

Spotlight On...Our resident Film Fellow in the HS

Josue L
oayza, 12th grader and a current Film Fellow at the Tribeca Film Institute, has been selected to participate in educational training in South Korea! Josue is described in the Film Institute's correspondence as "one of our most advanced film students and his skills as a documentary producer and cinematographer are central to [this] training."


Tribeca Film Institute's education programs have recently expanded to Seoul, South Korea where they are planning their first film program for high school students. The program that Josue will be participating in will involve working with students and teachers at the YeoMyung School, an institution that assists recently arrived teenage refugees from North Korea as they adapt to their new lives in Seoul. Josue and the other 'fellows' will each facilitate a workshop on creative storytelling, production, and effective techniques to engage young people, especially those that have undergone violent trauma. Over the years, Tribeca told us, "Josue has excelled as a youth media facilitator, blending his interview and shooting skills quite nicely."

We are so proud of Josue! Good luck, and come back with pictures!
Cluster Updates
Elementary School
3rd-8th graders have been working hard, prepping for the NYS Exams that start on Tuesday, April 16-18 (ELA) and continue on April 24-26 (Math). Please make sure your child gets a good night's sleep and a good breakfast on the day of the tests. As a way to alleviate the stress, 4th and 5th graders will be unwinding with yoga, taught by Gretchen Sherman-Godfrey. In addition, some wonderful art projects have been going on. Check out the links on our website to see what K, 1st, 3rd and 5th have been working on with teaching artist Izumi Vincent:
http://www.renaissancecharter.org/parents.html/cluster
Middle School 
April 3 & 10 - Wednesday afternoons were intensive Math and ELA test prep in lieu of YMCA
April 26 - MS Bowling trip for grades 6,7, and 8. Fee is $8. Parent chaperones needed.
8th Grade Social Studies - just finished the culminating activity about migration. a multicultural feast was held during Social Studies time
7th Grade Social Studies - At present, they are doing a quilting project about Slavery.
End of the year trip is still open. You may pay at the end of the month.
Students of the Month for March on the value of Helpfulness: Stephanie Apolaya (701), Samdup Ukyab (702), Pablo Rios (801) and Giorvanni Domond (802)
Advisories are working on their community projects which will highlighted/featured in May.
Here are the winners from last month's Math Pi Day:

TRCS Sports Desk
We are at that time of year when some of our teams
are finishing up their season and new sports are starting up. The Middle School Girls Basketball finished the CSA season in 2nd place in their division. To mark the end of their season, the High School Boys Basketball Team is going to see the Nets play the Wizards.
Middle School Girls Basketball Team
The Middle School Co-Ed Baseball season is underway, the first game is April 23rd vs. IS 110 at E. Elmhurst Park. The High School Boys Baseball will play their first game April 15 against Frank Sinatra HS.
Dear TRCS Families,
Please be aware that the April meeting of the PTA will take place on Tuesday the 30th. This will make it more convenient for you to attend the Scholastic Buy One Get One Free Book Sale. The sale will run all week during school hours, Monday April 29th - May 3rd, and also the evenings of April 30th-May 2nd.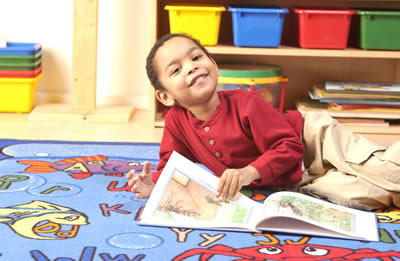 This is also an important meeting because we will be accepting nominations for next year's PTA Executive Board. If you, or someone you know, are interested in being more involved in your child's school, this is a great way to volunteer. There are only two more PTA meetings before the Year-end Party, so please be a part of the Renaissance family community.
Don't forget about our Parent Workshops, the second Friday of every month. May's workshop is on the 10th and will address speaking to your child about bullying, cyber-bullying, etc.. The April workshop is being rescheduled as our presenting doctor had an emergency. We are thinking of trying a Thursday evening, so be on the look-out for emails!
Upcoming Events:
April 16 - 18th, NYS ELA Testing, 3rd-8th Grades
April 24th - 26th, NYS Math Test, 3rd-8th Grades
April 28th - May 2nd, Scholastic BOGO Sale
April 30th - PTA Meeting
May 1st - Half Day 11:40 Dismissal for K-8th grade
Parent-Teacher Conferences 1-3 PM
May 2nd - Parent-Teacher Conferences 6-8PM
May 6th-10th - Nature's Classroom (4th-6th grades)
May 10th - Parent Workshop - Anti-bullying
Helpful Hints and Cool Links
Check out the new link on the Parents page of our website called "Supporting Your Child."
(http://www.renaissancecharter.org/parents.html/support_child.com)
This page includes many helpful documents and resources to support your child both academically and emotionally, from experts in the field and our own staff. Currently, there are several documents that will help you help your child, by understanding our discipline code, our commitment to an anti-bullying culture, and by understanding what our communication protocols and our philosophy of student counseling.
Make an investment in children, education and the future of our world. Safer, better-educated communities are great for business; they improve the quality of life for everyone. Renaissance's hard-working, high-achieving students strive to make that happen and with your help that goal is closer to being a reality: Please visit our website for more information, and lick on the red DONATE button on the bottom of each page: http://www.renaissancecharter.org/. Thank you!
Sincerely,
The Renaissance Charter School