Greetings!

Flourish, Martin Seligman's most recent book just out in paperback, is packed with resiliency strategies, research results, a curriculum for adults, a well- researched curriculum for K-12 students, and a wonderful emerging perspective on the aftermath of trauma: POST-TRAUMATIC GROWTH.

Read on to learn more and to link to related resources...

I am ALSO PLEASED TO ANNOUNCE the March 5 - 6, 2012 Resiliency Training of Trainers in Los Angeles still has space for more attendees. Join those already registered from several U.S. States (including from the National Boys and Girls Club in NYC) for this one-of-a-kind training!

(I won't be doing another one until Fall, 2012...)

EARLY BIRD DISCOUNT IS AVAILABLE with registration/payment by February 15.
More details below...

And...As spring approaches, we all have the opportunity to once again witness RESILIENCY IN ACTION!

Flourish: An Accessible Compendium of Positive Psychology/Resiliency Building...

...which links to DIRECTLY to the The Resiliency Wheel (shown at right) model of resiliency developed by Nan Henderson.

For example, Flourish :
Expands the focus of positive psychology from "happiness" to well-being.
Emphasizes the crucial importance of positive relationships (caring and support) to well-being.
Offers many activities to increase relationship skills (life-skills).
Adds the importance of meaningful engagement in life (opportunities for meaningful participation).
Provides many activities that actually shift mood for adults and children based on focusing on the positive (high expectations, life-skills training).
Emphasizes knowing (assessment included) and using one's strengths as a route to well-being (meaningful participation that resonates for each person!).
CLICK HERE TO READ "HARD-WIRED TO BOUNCE BACK," WHICH EXPLAINS THE RESILIENCY WHEEL APPROACH TO DEVELOPING RESILIENCY

And Flourish is packed with research that backs up these elements of resiliency/well-being building!



ONE ACTIVITY FROM THE BOOK THAT HAS BEEN USED WITH IMPRESSIVE RESULTS... with adults, including soldiers, as well as with students, from elementary school through college:

(In introducing this activity, Dr. Seligman notes: "We think too much about what goes wrong and not enough about what goes right...")

THE WHAT- WENT- WELL EXERCISE
"1. Every night for the next week, set aside ten minutes before you go to sleep. Write down three things that went well today and why they went well..."

2. Explicitly, next to the event, "answer the question, why did this happen?' ... (such things as because you remembered to remind someone of something, or because your spouse is naturally thoughtful, or because your sister did everything right to have her healthy baby...)

Dr. Seligman concludes (and follows up with more specifics later in the book): "Writing why positive events in your life happened may seem awkward at first but [if you stick with it] for one week, it will get easier [and] the odds are that you will be less depressed, happier, and addicted to this exercise six months from now." --Flourish, pp. 33 - 34.

CLCIK HERE FOR MORE INFORMATION ON THIS FROM PSYCHOLOGY TODAY

Flourish Also Provides an Adult Positive Psychotherapy Curriculum and a Student Well-Being Curriculum

Counselors, teachers, and therapists can all benefit from the outlines of positive psychology group curriculum included in the book!

Hundreds of people in these professions over the years have asked me for actual curriculum, and this book has some of the best I have seen!

Fortunately, Dr. Seligman has posted an outline of a PPT curriculum for groups on his authentic happiness website. This curriculum is modified for students in the book's chapters on teaching well-being in schools...a must-do, according to Dr. Seligman. I couldn't agree more!

CLICK HERE TO SEE INFORMATION ABOUT THE RESILIENCY IN ACTION "PROMOTING STUDENT SUCCESS THROUGH RESILIENCY" CURRICULUM

CLICK HERE TO SEE THE POSITIVE PSYCHOTHERAPY CURRICULUM

Turning Trauma Into Growth: Take the APA Assessment Shown Below...

"Turning Trauma Into Growth" is a Must Read Chapter (8) in Flourish. A new paradigm is emerging in the aftermath-of-trauma literature which explains that for many people, even the majority, who go through the worst life traumas imaginable, positive human growth results.

"A substantial number of people...show intense depression and anxiety after extreme adversity, often to the level of PTSD, but then they grow," Dr. Seligman writes (p. 159). Examples of this GROWTH are feeling stronger, appreciating family more, changing life priorities in healthy ways, and developing more spirituality.

The book goes on to explain how this approach and other resiliency-building strategies are being integrated into the U.S. Army.

CLICK HERE TO SEE/TAKE THE POST-TRAUMATIC GROWTH INVENTORY DEVELOPED BY THE APA

The New Edition of Resiliency In Action : A "Hands On" Guide for FLOURISHING...

In the language of Positive Psychology, this book is a hand-book for educators, parents, counselors, and all who help others to CREATE GREATER WELL-BEING.

It has been called "the bible" of the resiliency/strengths-based approach, an invaluable resource with filled with research, "best practices," and hands-on strategies for every educator, counselor, agency worker, youth volunteer, and all others who help children and youth.

This new edition includes:
A section on "Resiliency and the Brain"
The most recent research linking resiliency- building strategies and academic success
Information on why children and youth MUST have movement and play...and how IT connects to academic success
How arts education and social/emotional learning are "hidden" contributors to student achievement
"How to Change the 'At-Risk' Paradigm" by Steve and Sybil Wolin
The connection between Resiliency, Asset Development, and Positive Youth Development
Chapters by Emmy Werner, Peter Benson, Bonnie Benard, Nan Henderson, and other leaders in the field
Practical, specific strategies that can be used immediately to move children and youth "from risk to resilient" AND MUCH MORE
CLICK HERE TO GET THE COMPLETE PREFACE, FOREWORD, AND TABLE OF CONTENTS
CLICK HERE FOR INFORMATION/ORDERING THE 2 CD SET OF A RESILIENCY SEMINAR BY NAN HENDERSON
CLICK HERE TO ORDER Resiliency In Action: Practical Ideas for Overcoming Risks and Building Strengths in Youth, Families & Communities
As Flourish Shows: Resiliency Training is Needed Now More Than Ever...

THE PA DEPT. OF EDUCATION HAS RECOMMENDED MY MODEL AS A FOUNDATION FOR ALL SCHOOLS IN THE STATE...

I have trained and consulted on resiliency projects with hundreds of educators and administrators in New York, Los Angeles, and dozens of other school districts across the U.S. ..

AND I have recently began working with the U.S. Military Resiliency Initiatives!

I can come ALSO to your school or organization... RESILIENCY TRAINING IS NEEDED NOW MORE THAN EVER...The Resiliency Model is what ALL KIDS NEED to SUCCEED...

Presentation topics are listed on our website (CLICK LINK BELOW TO GET THIS INFORMATION), as well many rave reviews by educators, social service providers, and administrators.

One of my favorite comments is from Laurel Schmidt, Director of Pupil Services for Santa Monica, CA schools, and author of Classroom Confidential: The 12 Secret of Great Teachers:

"Your trainings should be packed...Educators [and all helping professionals] should come by the busloads to learn what to do for everything that ails our kids."

(AND, I am offering a significant discount on my training, or a FREE training, for large quantity purchases of the book, Resiliency In Action.)

My "customers" (who have contracted my resiliency training) include:


National Big Brothers/Big Sisters, Job Corps, Americorps;
Vermont Dept. of Education, California Dept. of Education, Colorado Dept. of Education; Pennsylvania Dept. of Education; New Hampshire Department of Education
State of Texas Safe and Drug-Free Schools Initiative, Texas Elementary Principals Association;
University of Southern Maine, Loyola Marymount University (Los Angeles), Texas A & M University;
New Zealand National Federation of Children's Health Camps, New Zealand Ministry of Education;
Calgary (Canada) Regional Educational Consortium, Winnipeg (Canada) Schools, BB/BS Swiftcurrent, Saskatchewan;
Regional Educational Centers in Texas, New York, Wisconsin, Kansas, Minnesota, Washington, Ohio, Pennsylvania;
Nebraska Association of Prevention Professionals, Ohio Network for Training and Assistance for Schools and Communities, New York Dept. of Juvenile Justice; New York City Department of Education
Individual School Districts and Agencies in 43 U.S. states; and the
National School Counselors Association; National Association of Leaders in Student Assistance Programs; & National Association of School Social Workers
. AND THE U.S. ARMY AND AIR FORCE!!!!

CLICK HERE FOR A PROMOTIONAL FLYER ABOUT MY PRESENTATIONS...OR GO TO WWW.RESILIENCY.COM FOR MORE SPECIFIC INFORMATION

There is still room: Register NOW for the MARCH 5-6 RESILIENCY TRAINING PROGRAM TRAINING OF TRAINERS...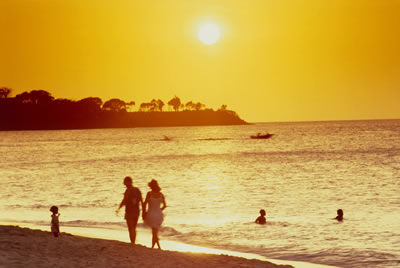 This is a one-of-a-kind "in-depth" resiliency training intensive I have provided to thousands of educators, social service providers, treatment professionals, military personnel and other helping professionals over the past 15 years....


IT IS HELD IN SUNNY LOS ANGLES ON A HILLTOP CAMPUS NEAR THE BEACH!
Register with payment by FEBUARY 15 and take $100 OFF your tuition. ...plus, there is an additional discount for groups of three or more (payment due at time of registration).


95% of the thousands of attendees who have taken this training give it a perfect score (5 on a scale of 5)

Many participants tell me it is the most valuable training they have ever attended. Resiliency Training is needed now more than ever!



Many people who take my Resiliency Training of Trainers become RESILIENCY TRAINERS themselves, which I encourage everyone to do!

At the training, I give participants EVERYTHING that I have used as a national and international resiliency trainer for the past 20 years. You get it all! And I HOPE you will go into your community and do resiliency training--to help children, schools, and families and to make additional income, as well!

The MARCH 5 - 6 Resiliency Training Program will held at a conference center in a beautiful hilltop location in sunny L.A. --only two miles from the airport, and near beautiful beaches.

COME AND LEARN::



how to move children & youth, families, & organizations "from risk to resilient"
how to best teach others how to build resiliency and stay resilient (INCLUDING YOURSELF! :-)
how to incorporate resiliency strategies that will improve all organizations
how to "sell" resiliency-building programs and strategies
The research-based amazing connection between building school resiliency and academic AND/OR LIFE SUCCESS
CLICK HERE FOR RESILIENCY TRAINING OF TRAINERS REGISTRATION FLYER and SUBTRACT $100 FROM THE REGISTRATION COST

I hope to see you in SUNNY Los Angeles near THE BEACH in March...OR when I come to your school or organization!

Sincerely,


Nan Henderson

Resiliency In Action
---
phone: 800-440-5171