Greetings!


The Social Ecology of Resilience: A Handbook of Theory and Practice featuring dozens of contributors from around the world has just been published!
Dr. Michael Ungar edited this 444-page book, which I consider the most comprehensive book ever published on resiliency, especially regarding how environments build resiliency. I am grateful to be included as an author of a chapter: "Resilience in Schools."

Read on to find out more about the book...AND to learn the latest research on the resiliency power of gratitude, with specific gratitude activities recommended by the Harvard Medical School Mental Health Newsletter.

I am ALSO PLEASED TO ANNOUNCE the March 5 - 6, 2012 Resiliency Training of Trainers in Los Angeles.
(I won't be doing another one until Fall, 2012...)

EARLY BIRD DISCOUNT IS AVAILABLE with registration/payment by February 15.
More details below...

Wishing all my U.S. friends and colleagues a joyful, restful Thanksgiving!

The Social Ecology of Resilience: Exploring How Resiliency Happens Worldwide...

Editor Dr. Michael Ungar, Professor of Social Work at Dalhouse University in Halifax, leads an international team of resilience researchers on six continents, and is the author of several books and numerous articles on this topic.

The research, theory, and practice of dozens of contributors is included in this book, which takes the positiion that resiliency is developed and nurtured and is accessibe to everyone (rather than only a charactertistic of a limited number of people).
The book includes sections on:
Resiliency and the Individual
Resiliency and the Family
Resiliency and Schools
Resiliency and Community
Resiliency and Culture
Resiliency perspectives from six continents, western and non-western. are included. This book is an academic powerhouse, and I highly recommend it for everyone who wants the most recent research, theory, examples, and/or a perspective on resiliency from many cultures.
CLICK HERE TO SEE THE SOCIAL ECOLOGY OF RESILIENCE ON AMAZON.COM
Harvard Medical School Reports Research on the Power of Gratitude

The November, 2011 issue of the Harvard Medical School Mental Health Letter includes a comprehensive report on the power of gratitude, with specific recommended gratitude activities. These include writing thank-you notes, keeping a gratitude journal, and even just mentally thanking someone in your mind--all have a positive impact.

The details of one of several studies in the report: Positive Psychology pioneer Dr. Martin Seligman, a psychologist at the University of Pennsylvania, tested the impact of various positive psychology interventions on 411 people, each compared with a control assignment of writing about early memories. "When their week's assignment was to write and personally deliver a letter of gratitude to someone who had never been properly thanked for his or her kindness, participants immediately exhibited a huge increase in happiness scores. This impact was greater than that from any other intervention, with benefits lasting for a month."

As the U.S. Thanksgiving Holiday approaches, this report seems especially timely!

READ THE ENTIRE HARVARD NEWSLETTER ARTICLE BY CLICKING HERE

The New Edition of Resiliency In Action : A "Hands On" Guide for All Who Help Children and Youth Continues to get Rave REVIEWS...

CONSIDER WHO ON YOUR HOLIDAY LIST WOULD BENEFIT FROM THIS BOOK:

It has been called "the bible" of the resiliency/strengths-based approach, an invaluable resource with filled with research, "best practices," and hands-on strategies for every educator, counselor, agency worker, youth volunteer, and all others who help children and youth.

This new edition includes:
A section on "Resiliency and the Brain"
The most recent research linking resiliency- building strategies and academic success
Information on why children and youth MUST have movement and play...and how IT connects to academic success
How arts education and social/emotional learning are "hidden" contributors to student achievement
"How to Change the 'At-Risk' Paradigm" by Steve and Sybil Wolin
The connection between Resiliency, Asset Development, and Positive Youth Development
Chapters by Emmy Werner, Peter Benson, Bonnie Benard, Nan Henderson, and other leaders in the field
Practical, specific strategies that can be used immediately to move children and youth "from risk to resilient" AND MUCH MORE
CLICK HERE TO GET THE COMPLETE PREFACE, FOREWORD, AND TABLE OF CONTENTS
CLICK HERE FOR INFORMATION/ORDERING THE 2 CD SET OF A RESILIENCY SEMINAR BY NAN HENDERSON
CLICK HERE TO ORDER Resiliency In Action: Practical Ideas for Overcoming Risks and Building Strengths in Youth, Families & Communities
Resiliency Training is Needed Now More Than Ever...

THE PA DEPT. OF EDUCATION HAS RECOMMENDED MY MODEL AS A FOUNDATION FOR ALL SCHOOLS IN THE STATE...

I have trained and consulted on resiliency projects with hundreds of educators and administrators in New York, Los Angeles, and dozens of other school districts across the U.S. ..

AND I have recently began working with the U.S. Military Resiliency Initiatives!

I can come ALSO to your school or organization... RESILIENCY TRAINING IS NEEDED NOW MORE THAN EVER...The Resiliency Model is what ALL KIDS NEED to SUCCEED...

Presentation topics are listed on our website (CLICK LINK BELOW TO GET THIS INFORMATION), as well many rave reviews by educators, social service providers, and administrators.

One of my favorite comments is from Laurel Schmidt, Director of Pupil Services for Santa Monica, CA schools, and author of Classroom Confidential: The 12 Secret of Great Teachers:

"Your trainings should be packed...Educators [and all helping professionals] should come by the busloads to learn what to do for everything that ails our kids."

(AND, I am offering a significant discount on my training, or a FREE training, for large quantity purchases of the book, Resiliency In Action.)

My "customers" (who have contracted my resiliency training) include:


National Big Brothers/Big Sisters, Job Corps, Americorps;
Vermont Dept. of Education, California Dept. of Education, Colorado Dept. of Education; Pennsylvania Dept. of Education; New Hampshire Department of Education
State of Texas Safe and Drug-Free Schools Initiative, Texas Elementary Principals Association;
University of Southern Maine, Loyola Marymount University (Los Angeles), Texas A & M University;
New Zealand National Federation of Children's Health Camps, New Zealand Ministry of Education;
Calgary (Canada) Regional Educational Consortium, Winnipeg (Canada) Schools, BB/BS Swiftcurrent, Saskatchewan;
Regional Educational Centers in Texas, New York, Wisconsin, Kansas, Minnesota, Washington, Ohio, Pennsylvania;
Nebraska Association of Prevention Professionals, Ohio Network for Training and Assistance for Schools and Communities, New York Dept. of Juvenile Justice; New York City Department of Education
Individual School Districts and Agencies in 43 U.S. states; and the
National School Counselors Association; National Association of Leaders in Student Assistance Programs; & National Association of School Social Workers
. AND THE U.S. ARMY AND AIR FORCE!!!!

CLICK HERE FOR A PROMOTIONAL FLYER ABOUT MY PRESENTATIONS...OR GO TO WWW.RESILIENCY.COM FOR MORE SPECIFIC INFORMATION

Register EARLY for the MARCH 5-6 RESILIENCY TRAINING PROGRAM TRAINING OF TRAINERS...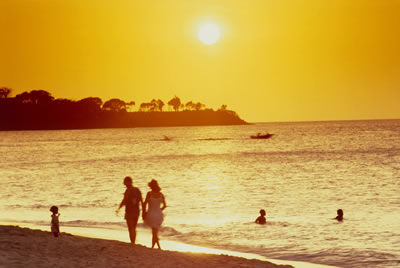 This is a one-of-a-kind "in-depth" resiliency training intensive I have provided to thousands of educators, social service providers, treatment professionals, military personnel and other helping professionals over the past 15 years....


IT IS HELD IN SUNNY LOS ANGLES ON A HILLTOP CAMPUS NEAR THE BEACH!
Register with payment by FEBUARY 15 and take $100 OFF your tuition. ...plus, there is an additional discount for groups of three or more (payment due at time of registration).


95% of the thousands of attendees who have taken this training give it a perfect score (5 on a scale of 5)

Many participants tell me it is the most valuable training they have ever attended. Resiliency Training is needed now more than ever!



Many people who take my Resiliency Training of Trainers become RESILIENCY TRAINERS themselves, which I encourage everyone to do!

At the training, I give participants EVERYTHING that I have used as a national and international resiliency trainer for the past 20 years. You get it all! And I HOPE you will go into your community and do resiliency training--to help children, schools, and families and to make additional income, as well!

The MARCH 5 - 6 Resiliency Training Program will held at a conference center in a beautiful hilltop location in sunny L.A. --only two miles from the airport, and near beautiful beaches.

COME AND LEARN::



how to move children & youth, families, & organizations "from risk to resilient"
how to best teach others how to build resiliency and stay resilient (INCLUDING YOURSELF! :-)
how to incorporate resiliency strategies that will improve all organizations
how to "sell" resiliency-building programs and strategies
The research-based amazing connection between building school resiliency and academic AND/OR LIFE SUCCESS
CLICK HERE FOR RESILIENCY TRAINING OF TRAINERS REGISTRATION FLYER and SUBTRACT $100 FROM THE REGISTRATION COST

I hope to see you in SUNNY Los Angeles near THE BEACH in March...OR when I come to your school or organization!

Sincerely,


Nan Henderson

Resiliency In Action
---
phone: 800-440-5171