Gururaj Ananda Yogi
"Even the most awkward or difficult situations have a message for you. Meditate so you become more integrated and then you can discover and understand this message. If we can stop being involved in our 'little selves,' then a vast panorama will open up."
GONG MEDITATION
Download you own copy of the gong meditation.
AMS Newsletter
Volume 30, November 2012
Dear Meditators,
Happy Fall! What a great time to snuggle under a blanket and meditate! Check our website from time to time for updates and make sure to like us on Facebook. Karuni is doing a fantastic job of

putting up new quotes from Gururaj each week. See

www.facebook.com/AmericanMeditationSociety
We owe great thanks to Phil Bowers for managing and publishing the AMS newsletter; this is a great offering and gift to all of us. Let Phil know if there is anything that you would like to see in the newsletter:

rpbowers@gmail.com
Thanksgiving Retreat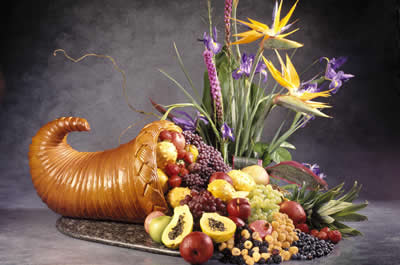 November 21-25, 2012
Toddhall Retreat Center
Columbia, IL
Double: $380 ($95 x number of days staying)
Single: $476 ($119 x number of days staying)
Registration Deadline: November 12, 2012
Contact: Mary Horne-Porter

tel: 317-831-7470
THE GLORY AROUND US (From US 80-35)

The very idea of imperfection is a striving for perfection. Caught up in our interpretation of things, we feel imperfect, though we are not. We are forever flowering. As we unfold we are not led from imperfection to perfection but from perfection to a greater perfection. And when the finest, subtlest form of the ego becomes one with the Light, we have reached God realization.
As Gururaj says, "when we are receptive like the ground for the explosion of the seed, something inexplicable happens inside, where just a glance, a touch, a smile ignites the flame within us and the fire rages - a fire that does not require to be fueled, for the fire is the fuel

itself.
That is the path of love, that is the path of God, and you are it."
On the Thanksgiving Retreat we will focus on three of Gururaj's satsangs (talks): 'The Glory Around Us' (US 80-35), 'Thought and Experiences in Meditation' (US 80-36), and 'Wisdom' (US 80-37).
For those attending the course, you will be sent these talks to review before the course. Sign up today and join your chela family for a Thanksgiving celebration.
Thanks, Pashya and Mary
Register on the website: Thanksgiving Retreat

Other Retreats: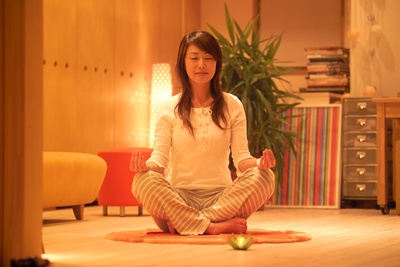 West Coast Spring Retreat
March 30 - April 5
Gearhart, Oregon (Oceanside!)
East Coast Spring Retreat
April 19 - 21, 2013
Mt. Pocono, PA
American Meditation Society Summer Retreat
July 12 - 18, 2013
St.Louis, MO
Canadian Meditation Society Summer Retreat
August 3 - 10, 2013
Victoria, BC, Canada
New York Meditators Gather
....Karla Browne
A sense of community and peace pervaded as meditators summed up their experience of a day-long retreat on Oct. 20 in White Plains, New York. "A Day to be our Whole, Fearless Self" was presented by Merrill Harmin of the New York Meditation Society, who led about 40 meditators in guided imagery and discussions. He focused on replacing unhealthy thoughts with peaceful feelings and on opening to awareness. Chanting and gong meditation sessions were interspersed with a silent walk and a silly movement activity under fall foliage on the spacious grounds of First Baptist Church. Special guest Vidya Anderson, President of the American Meditation Society, provided guidance on meditation practice. A closing circle and buffet dinner ended the day.
Knoxville Meditation Retreat
Check out the beautiful video reflections created by Joe Charsagua - click here
Facing Yourself and Self-Help
Gururaj: The spiritual path is for heroes. It is not all bread, butter and jam. There are beautiful roses, but there are also thorns. Because without the thorns, the roses can't exist. So sometimes the path becomes a bit difficult. But that difficulty is needed as a cleanser. The whole object is for a person to face himself. And as soon as a person starts admitting his or her faults, the cure has begun; you're half-cured.
People don't want to face themselves, they don't want to admit their weaknesses. And you can only cure or alter the fault if you admit that, "I'm at fault and should do something about it." So with these spiritual practices, a great measure of self-help is necessary. Some little effort is necessary. It's no use coming home and quarreling with your husband every night over the most trivialized things and then say, "oh, I'll sit down and meditate and fix it all up." No.
Many people think, "let's go to the guru and do meditation, and like a magic wand he'll just wave all our problems away." Then they try it for two or three weeks and all their problems haven't disappeared. Then they think, "oh, the guru is no bloody good." They don't realize that their problem could stem back to ages past and they themselves have to work it out. The guru only gives the medicine, but they have to drink it. The guru shows them the path but they have to walk the path. And people don't want to do that.
There's a lovely parable which Ramakrishna quotes: a camel eats thorns and although its mouth bleeds from the thorns, the camel still keeps on eating thorns. And human beings are like that - they just don't want to get out of the rut, or out of their miseries because they find it so comfortable. For example, in the Himalayas you would find many deaths for one reason: if there is an avalanche or you fall into a groove of ice, after awhile it becomes so comfortable because you feel a beautiful warmth that you don't want to get up. And because you don't want to get up, you die. So the person must get up and start running around a bit to get his blood circulating so that the person would live. In the same way, people are caught up in their own meshes and do not want to get up. Like a silkworm they spin and spin and spin and then find themselves entrapped in their own spinning. The idea is to get out. And after all, the spiritual path is like impregnation, You get impregnated by your husband, but the husband is not going to make the baby grow in you. He plants the seed but you've got to look after the pregnancy period and suffer all the inconveniences that a woman would go through with giving birth to a baby. But when the baby is born, isn't the reward totally exhilarating?
(US 83-103)
From Glimmer of Love.....
In troubled times, be wise
That all this passes away, know this!
We shall always meet in love's embrace
Then why pursue the race, know this!
You realize that we could never snap
So tripping through problems, we go, know this!
Yearning so much, through God's grace
He will never set us asunder. Know this!
We were brought together, his purpose, glory be
His effulgence of love . . . mercy . . . mercy, know this!
He said "Be close forever together;
Love and love each other, and see me" - know this!
Gong MP3 File Now Available
CHARGE UP YOUR MEDITATION PRACTICE! GET YOUR OWN DOWNLOAD OF THE GONG.



Enhance your meditation practice at home. Use the gong in the background of your meditation. GURURAJ'S voice will bring you out of meditation.
Read more here....
Also get a free download of Comments by Gururaj on the value of gong meditation.
Read more here....
ORDER YOUR DOWNLOAD OF THE GONG MEDITATION TODAY!
Sincerely,


American Meditation Society

info@americanmeditationsociety.org
http://www.americanmeditationsociety.org/