Greetings!

I am delighted to be sending you news about our grand and exciting upcoming celebration -- the Centennial Convention of Lambda Kappa Sigma. We will be back in Boston -- where it all began with Ethel J Heath in 1913!

I like to think that Ethel would be both amazed and proud of the direction that Lambda Kappa Sigma has gone. Look at all the things we have accomplished over these past 100 years -- increasing numbers of members, more women in pharmacy, establishing the Educational Trust, our partnership and support of Project HOPE, membership development, becoming an international organization, outstanding continuing education and other programming at our conventions -- the list is almost endless! Although Ethel was a true visionary, do you think she could have ever even imagined something like this newsletter? Coming to you by means of electronic media? I think that she could have -- because she had the imagination and vision to make pharmacy a better place for women!

I hope that you are considering attending our convention this year. This is truly a once in a lifetime opportunity. We are anticipating record breaking attendance for this convention, so be sure to register early! In true LKS tradition, we will be featuring quality speakers, continuing education, leadership training, workshops, entertainment, food and sisterhood. You really do want to be a part of this outstanding gathering of the very best women in pharmacy!

I am so very much looking forward to 2013 and the Centennial Celebration of Lambda Kappa Sigma. Just look how far we have come in those 100 years -- and think about what will happen in the next 100 -- it actually boggles the mind!



All the best to you!



I am a Lamb for Life!

Grand Vice President for Alumni
APhA Annual Meeting -- Lambs prepare to celebrate centennial!


Did you attend the APhA Meeting in Los Angeles in March? Did you stop by the booth in the exhibit hall or attend our reception?

Lambs from all across the United States could be found in Los Angeles in March -- attending the APhA meeting and visiting with other members in the exhibit hall!
I was able to work at the booth in the exhibit hall for 3 days of this convention. I met so many sisters -- from many different colleges of pharmacy, as well as new and veteran members. It was also exciting to meet with young women in pharmacy programs in schools where Lambda Kappa Sigma does not have a chapter.... yet! There were many inquiries about just what it takes to establish a chapter. Many of these young ladies who were seeking us out had discovered us on the internet and wanted to make personal contact with us. They have read about our mission and values and want to be a part of this excitement.
I was also able to meet with Deans and Presidents from several pharmacy schools as well. They all had high words of praise for our sisters. In fact, one of the presidents said that he was very proud to have three Lambs working in his office --- and that he wouldn't have it any other way! He had only good words to say about our sisters and how they presented themselves and their fraternity in such a professional way.
When I hear such good things about our sisters and I am able to meet so many successful Lambs from our profession, I am filled with pride. Just knowing that these are my sisters gives me a very, very warm feeling inside!
The other highlight of this meeting was the Member Reception that was held at the JW Marriott. The room was decked in Blue and Gold and our centennial theme was more than evident! Attendance was very high and we almost had a hard time getting sisters to leave when our event was over. There were hugs and smiles everywhere, as sisters renewed friendships made at previous conventions and other gatherings of Lambs.
Lambda Kappa Sigma regularly exhibits at both APhA and ASHP. Because we love to socialize too, you will always find a member reception as well. If you are in attendance at either of these major pharmacy gatherings, be sure to look us up -- we would love to see YOU!
Centennial Convention: Boston, Massachusetts

Our annual convention is not a new event, but few are as special as this one -- our CENTENNIAL convention, which will be held at the Boston Sheraton from July 25-27, 2013.

Our keynote speaker will be Anita Renfroe. Anita is a renowned comedian and speaker. Some of you may have even seen her on YouTube performing "The Mom Song", a very humorous look at all the things that moms do to hold the family together. You can view a performance of this hilarity here. Anita is someone that you will love -- and you won't want to miss this opportunity to see her live!

A joint conference of Alumni and Collegiates is also planned. I don't want to give too much away, but this fun and interactive program will take us to "The Boardroom" to meet with "The Chairman" -- present your plan well and you might just hear those magic words--- "You're hired!" Alumni will be instrumental in assisting the collegiates, so please be sure to attend and lend your experience to them!
Our Final Banquet will be nothing short of spectacular. This event has been in the planning stage for 100 years and we're almost to the big day! We are anticipating that a great many Lambs will be attending this event, making it a truly fabulous gathering. You will not want to miss this black tie event!
More information, and a link to on-line registration can be found at our website. Please be sure to register now! I can hardly wait to see everyone as we gather for this very, very special history making event! Baa Baa Boston!!
This issue's Lamb question
Who is this angelic looking young man?


This is Nathaniel Ngo, of British Columbia, and one of our very active male alumni members!


Nathaniel attended our convention in San Diego this past summer. One of our fun outdoor events was a scavenger hunt -- team members were provided these fun lightsticks. As you can see, Nathaniel turned angelic and wore his like a halo!
Nathaniel has always been very active, ever since his days as a student at the University of British Columbia. He was a chapter officer and headed up many activities with his chapter. He has more energy and enthusiasm for LKS than some entire chapters do! His excitement is contagious too -- this is one of our chapters that leads the way for male members to join our ever-growing professional ranks!
We are proud to have such a fun loving and active member like Nathaniel!
Lambda Kappa Sigma Educational Trust
Our annual Fall Trust Appeal was another success, thanks to the generous donations of so many of you! It's never too late to donate to the Trust -- donations are accepted all year long.
The recipients of this years grants were announced on January 15th. The recipients were more than excited to receive these awards. Besides being a monetary award, sisters who receive them know that they are also receiving a part of Lambda Kappa Sigma as well.
Don't forget that donations to the Educational Trust are tax deductible. Your gifts are always appreciated! You can donate by check or even by credit card, through the LKS website. Information about how make your donation by credit card can be found here.
The Trust also is happy to receive donations to honor special events, such as birthdays or anniversaries. What a fabulous way to honor one of your LKS sisters -- with a donation to the Educational Trust!
If you belong to a chapter that has an individual chapter fund within the Trust (Alpha, Eta, Tau, Alpha Zeta, Alpha Pi), you can designate your gift to go there, or to the general Trust fund or to a specific named grant. Make the Trust one of your "Charities of Choice".
The Convention will again feature an auction and other ways for you to donate to the Educational Trust. Please be looking for items you can bring to Convention for the auction, and e-mail Nancy Horst at nhorst5911@aol.com with the details.

The Trust Liaison Committee members are looking forward to an enjoyable Convention and success for the Trust. Thank you again for all your donations, past and present! See you in Boston!
-- special thanks to Nancy Horst, TLC Chairman, for contributing information for this article.
Alumni Conference 2013

Because of the very special programming for the Centennial Convention, an Alumni-only conference will not be held this year. We will meet briefly to caucus for our Alumni-at-Large delegates, but will not have any other type of alumni meeting. As mentioned above, we will be meeting jointly with the collegiates. Something that I hear over and over from our collegiates is how much they admire our alumni and respect the knowledge that they have to share with the collegiates. The joint conference is set up to maximize the time that we can share with our collegiate Lambs and work alongside them on very fun and challenging cases! Look for the return of our traditional Alumni Conference at Convention 2014 in Naples, Florida. Who knows, we may even have to meet on the beach and sip tropical drinks!

A quick note -- we will be holding a very brief Alumni Caucus for the purpose of electing Alumni at large delegates. The time and place of this meeting will be announced at Convention.
What's NEWS with EWE?

Jan Engle, Gamma alum, recently traveled to Singapore to lead an Ambulatory Care Clinical Pharmacy Services Workshop. When not involved in pharmacy, Jan can be found mingling with rock stars.......
Patti Kienle, Eta alum, recently traveled "across the pond" on a very exciting vacation. The trip included many modes of travel -- airplane, cruise ship and ground transport. I'm sure she would love to tell you about it!
Christine Perry, Alpha chapter, is engaged to Gerald DeWitt. A December wedding is planned. It's a very busy 2013 for Christine!
Lacey Van Sipe, Omicron Alum, became engaged in December 2012. Congratulations, Lacey!
Ruth "Foof" Brown, Eta alum, weathered Hurricane Sandy. She sustained some damage to her beachside home and was without electricity for a while, but came through the experience alive and well - much to the excitement of many Lambs who were praying for her (and many others affected by this terrible storm). Some of our other east coast sisters were even involved in storm recovery efforts!
Nicole Cammarata, Epsilon alum, recently became engaged to Tony Daquano. Congratulations -- we look forward to wedding pictures!
Nicole Lombardo, Alpha Zeta alum, was recently appointed as Western Region Supervisor, to fill a vacancy. Nicole has also been responsible for leading the reactivation efforts of the Alpha Zeta alumni chapter. She's been a very busy woman and is a true Lamb at heart!
Karen Ryle, Alpha chapter, has been named President of NABP. Congratulations to Karen for this incredible honor!
Starlin Haydon-Greatting, Alpha Zeta alum, has been named a Fellow of the American Pharmacists Association (APhA) Academy of Pharmacy Practice and management. Way to go, Starlin!
Kristen Fink, Epsilon alum, has announced that she is expecting a baby. We await the details of the birth -- please let us know all those details!
Lisa Anzisi, Alpha Pi alum, passed a big milestone last August -- 5 years as an ovarian cancer survivor! Her employer also created a YouTube video, "Ovarian Cancer: A Survivor Speaks", a story of her journey and survival. Let's celebrate along with Lisa!
Evelyn Pitman McNeil, Alpha Iota alum and founding member of the collegiate chapter, wrote to the International Office last fall. She tells us that Alpha Iota chapter was founded May 17, 1953 (I think it is great that she remembers the date!). She worked until she was 76 and then retired. She is 80 now and would love to hear from anyone of her "vintage". Evelyn sends her best to all!
Cari Dudenhofer, Sara Richter, Nicole Lombardo and Chris Grass, all Alpha Zeta alums, were guests of the Alpha Zeta collegiate chapter. They shared information about their careers,activities and life outside of pharmacy with an enthusiastic group of collegiate sisters. Jennifer Liang, Alpha Zeta member was the coordinator for this event. Snacks were served and stimulating conversation followed -- the evening was a great success!
Lambs everywhere are graduating from pharmacy schools across the US and Canada. Lambda Kappa Sigma congratulates these newest alumni members and extends a very warm welcome to alumni membership! If you know any of these new graduates, please extend an invitation to continue their membership at the alumni level. Don't forget that the dues for new graduates are FREE -- an entire year of membership in Lambda Kappa Sigma, compliments of the Fraternity!
Alumni Chapters are blooming.... everywhere!
Will these sisters be the next chapter to charter?

In recent months, Grand Council has approved petitions from Alpha Xi and Alpha Zeta chapters. Alpha Xi chapter is newly chartering their alumni and Alpha Zeta is reactivating. Several other chapters are just a heartbeat away from becoming active alumni chapters, eligible to seat a delegate at convention! We're so happy to welcome these chapters to our ever-growing list of active and thriving alumni groups!
Forming an alumni chapter has never been easier. All that you need is six sisters who are willing to petition Grand Council for chartering or reactivation. Along with that, you will need an officer roster and a set of by-laws. I can even provide you with a set of model by-laws to guide you -- all you have to do is cut and paste -- it really is that easy!
Lambs are longing to continue the bonds of sisterhood that were so important to them during their collegiate years. Even chapters whose members are not close geographically are finding new and unique ways to stay in touch and keep that sense of sisterhood with them. We have chapters that meet by e-mail and even Skype! Yes, our Lambs are VERY resourceful and creative!
As I have said many times, there is no one right way to "do" an alumni chapter. Look at the location and needs of your members and that will guide you toward they type of chapter that you will have. Whether you are extremely social, meeting every month for special sisterly activities, or if you only meet virtually, you are ALL sisters in Lambda Kappa Sigma!
Are you up for the challenge? Want to get that special sisterhood going? Contact me for more information and I'll get you started in forming your alumni chapter! Don't wait -- do it now!
Unclaimed Funds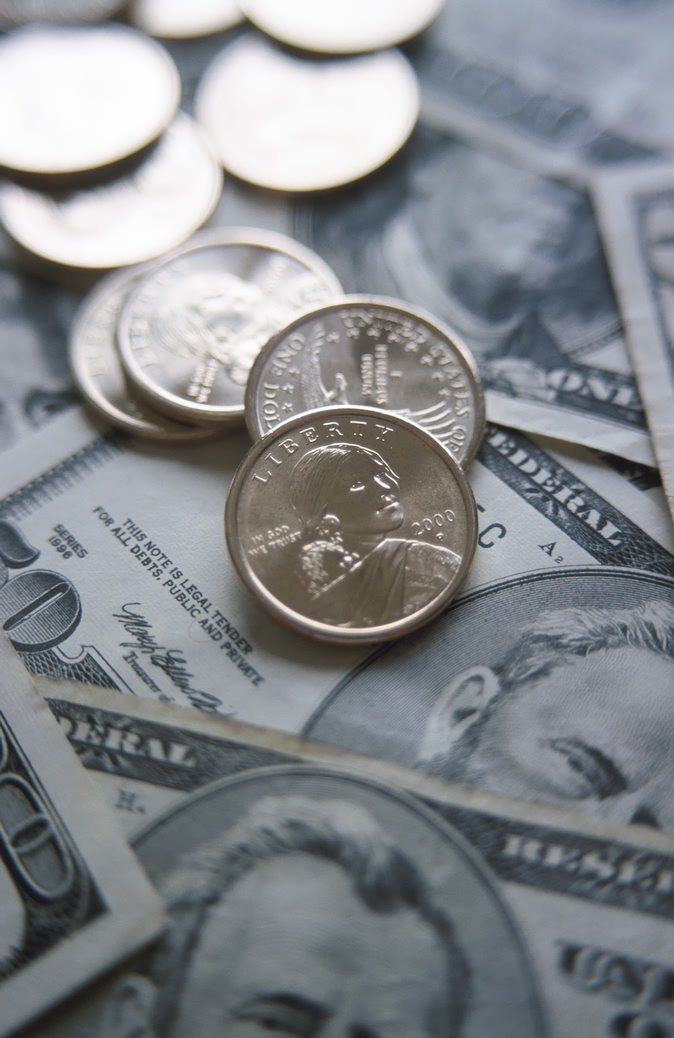 From time to time, chapters go through periods of inactivity. On occasion, checking and savings accounts are forgotten. Did you know that many states offer ways to reclaim unclaimed assets? This is usually done through the office of the State Treasurer. You can usually do an internet search for "unclaimed funds (your state name)". You might be surprised at what is out there! If you do find that you have unclaimed assets, please contact me or our Executive Director, Joan -- we can help you through the process. At least one chapter has recovered funds this way -- Happy Hunting!
Lambda Kappa Sigma is an International Pharmacy Fraternity, founded in 1913, and is dedicated to developing the intellectual, leadership and professional skills of its members needed to maximize their potential and strive for their personal best.

LKS promotes professional growth through educational programs which enhance professional development in the field of pharmacy, with an emphasis placed on Women's Health Issues.

The Alumni Newsletter is published at least four times a year. You are warmly invited to submit personal and professional updates, new story ideas, photos, etc to Chris Grass, Grand Vice President for Alumni and editor of the alumni newsletter.
Sincerely,
Chris Grass
Grand Vice President for Alumni
Lambda Kappa Sigma Pharmacy Fraternity
Quick Links



Alumni Members of LKS
WE NEED YOU
Alumni membership in LKS is an important factor as the Fraternity works to promote women in pharmacy.
If you haven't already done so, we encourage you to renew your commitment to LKS by sending in your payment along with contributions to the Campaign for Progress.
LKS
P.O. Box 570
Muskego, WI 53150-0570
Annual alumni membership renewal is

$115

($90 dues + $25 insurance).

For retired members or alumni enrolled in a graduate degree program, the annual annual renewal is

$95

($70 dues + $25 insurance).

Please note the insurance fee is a required payment for all student and alumni members.

Your donation to Campaign for Progress provides support for a targeted need for Fraternity growth and development.

With continued enthusiastic participation in our programs by Fraternity members, our traditional programs will thrive and opportunities for new programs can be explored.
Membership in LKS has its benefits knowing that you are supporting women in the profession of pharmacy internationally and right in your own neighborhood.

Take a moment and renew your membership right now!