Greetings!

Wow! That's the word that comes to mind when describing our Annual Convention for 2012. Alumni members were well represented -- we even had three male alums at our Alumni Conference -- a first for us!
Alumni sisters enjoyed meeting and sharing with our collegiate sisters too. There were numerous opportunities to share, both formal and informal. I'm always so proud of our alums -- they are so eager to offer advice, share great stories and encourage our collegiates.
We shared our "Tales from the Open Seas" and left a "Message in a Bottle" to make sure we are staying on track with our goals. Our speakers, Carol Stutrud and Jill Jordan, helped us to "chart a course" for our future, and were deeply moved by the heartfelt emotions in the stories that we offered to each other.
What message are you sending in your bottle? Is it a to-do list, career goals, a reminder to self or words of wisdom? In 5 to 10 years, will you look back on this message and enjoy a laugh, have second thoughts or congratulate yourself on a plan well done? You can chart your own course and be the captain of your life!
I hope you enjoy this issue of the Alumni Newsletter -- it highlights some of our very best moments from Convention. Speaking of convention.... be sure to plan on attending our 100 year anniversary convention in Boston in July 2013!
I am a Lamb for Life!
Grand Vice President for Alumni
Ewe Can Shop!
A new feature of our convention this year was an event called Ewe Can Shop! This one-of-a-kind shopping experience showcased the very best offerings from our chapters. You could find jewelry, badge clips, sunglasses, clothing, phone covers and even beach towels! Sisters mingled and shopped among the displays in the Tiki Pavilion at the Town and Country Resort.
Response from attendees and participating chapters was overwhelmingly positive. The Convention Committee is investigating ways to make this a yearly event. Judging by the start we had, I predict that this event will only grow bigger and better!
What did you think? What other items would you like to see for sale? Drop me a line and let me know!
This issue's Lamb question
Who is this excited LKS sister and golfer, par excellence?

Petra Fippen, Phi alum, was a participant in the first LKS Golf Outing!
This event had been discussed for many years, and became a reality in San Diego.
The beautiful Riverside Golf Club was the site for our sporting fun. After a delicious BBQ lunch, sisters hit the links for fun and sports! Several of the participants had never played golf before, but that certainly did not deter them from joining in and having fun! In fact, our experienced golfers turned into "pros" for the day and gave lessons to the rookies.
Petra really enjoyed herself -- so much that she could not contain her excitement for the game! Petra is a hospital pharmacist and practices at Wishard Health Center in Indiana. She is a faithful convention attendee and is very much looking forward to another round of golf with her fellow Lambs! By the way, that's fellow Phi alum, Kathy Huff, sharing the golf cart with Petra.
We are proud to have such a fun loving sister like Petra!
Lambda Kappa Sigma Educational Trust

What could be better than lunch with friends? The LKS Educational Trust luncheon and auction, that's what!
Once again, sisters enjoyed lunch together and an intense bidding session, competing for pharmacy antiques, Lamb memorabilia, afghans and throws, as well as jewelry and ceramics.
Marina Grgas, newly installed Vice President for Collegiates, was our auctioneer for the event. Marina was able to bring out the best (and the wallets and checkbooks) from everyone, resulting in another successful auction. We raised $3,830 at the live auction alone! There were also silent auction items, which brought in $291 and Memorials and Celebrations, which netted $2,270. Memorials for Kathy Johnson, LKS sister and Lambda advisor brought in $870. Adding all of this up, we raised $7,261 for the Educational Trust, just at this convention! Well done!
Jennifer Rhodes and Chris Grass were furiously bidding against each other for this beautiful afghan, crocheted by Charlotte Pendergast. Smartly, Jennifer suggested that the bids be combined into one large bid! Jennifer and Chris now share custody of this lovely lamb throw, continuing their bonds of sisterhood, that began when they were roommates at Convention in 1982 in Pittsburgh!
Nancy Horst, Chairman of the Educational Trust Committee, has also informed us that the Annual Trust Appeal is already in your mailbox. New this year is the option to donate to the trust via the LKS website. She's also proud to announce that eight $1,000 grants will be awarded this year, including the new Marilyn and Joe E. Haberle Grant.
Do you have items to donate for 2013 Educational Trust Auction? Pharmacy and LKS antiques would be especially appreciated for our Trust Auction at the centennial celebration. Contact Nancy Horst, Educational Trust Committee chairman for details.
Alumni Conference 2012

The Alumni Conference returned to the convention agenda this year! We had a full house and had lots of first-time attendees too.

Alumni are very excited about forming new chapters and reactivating dormant ones. Alumni are finding new and innovative ways to meet -- everything from traditional meetings, to Facebook groups and even Skype! There is really no one correct way to "do" a chapter -- sisters are finding what works for them.


Over and over again, we hear from sisters that their main goal for forming alumni chapters is so that sisters can keep in touch with each other. With the prevalence of social media, it's never been easier. We have several alumni Facebook groups, a group on Twitter and even one on LinkedIn. Wherever you go, LKS sisters are there!


Are you interested in activating or reactivating an alumni chapter? Drop me a line at
christinegrass@yahoo.com
, and I'll help you get started!
It's a great time to be a Lamb, and an even better time to be an alum!
We were also fortunate to experience some alumni only programming this year. This program was very close and intimate and we were asked to put some of our feelings into words, which we were able to share with the entire group. Sisters wrote things that they have learned, life's regrets and other words of wisdom on post it pages, then placed them on the wall. We enjoyed sharing them with each other. The pictures included with this story are just a few of the pages of knowledge that were shared at the alumni workshop.
Sending messages in a bottle........




Alumni Chapter of the Year
As part of our annual tradition, we name an Alumni Chapter of the Year, as well as two runners up to this prestigious award. Our winner this year was Epsilon Alumni! First Runner Up was Alpha Beta and Second Runner Up was Alpha.

We are excited to honor our sisters for their outstanding efforts! Our alumni programs are growing and thriving... and there is lots of competition for this award!

My hospital system was pursuing a very important award, which we happened to win on our second attempt. The win was very exciting, and a great accomplishment for our organization. However, more importantly, we learned a lot about ourselves and our operations in the pursuit of this award and became a better hospital in the process.

I'm challenging chapter to examine their activities and operations, just as if they are competing for the Alumni Chapter of the Year. You will be amazed at what you learn about yourselves and your sisters, as well as the way you function as a chapter! It would be great if you could win, but most of all, you'll become a better and stronger chapter for having done so!

Best wishes to all of our active alumni chapters, as well as those chapters who are in the process of activating or reactivating.

Some of our very best.......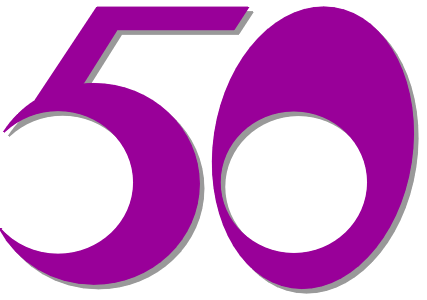 I'm thrilled to share with you these LKS sisters who are celebrating their 50 year anniversary with LKS this year! Devotion like this makes us proud to be sisters in Lambda Kappa Sigma!
Kathryn Ellis, Alpha Mu
Geralynn Smith, Pi (active with Omicron alumni)
Jeanne Paskawicz, Eta
Edna Buergler, Alpha Omicron
Marilyn Haberle, Alpha Zeta
Catherine Filosi, Alpha
Lambda Kappa Sigma is an International Pharmacy Fraternity, founded in 1913, and is dedicated to developing the intellectual, leadership and professional skills of its members needed to maximize their potential and strive for their personal best.

LKS promotes professional growth through educational programs which enhance professional development in the field of pharmacy, with an emphasis placed on Women's Health Issues.

The Alumni Newsletter is published at least four times a year. You are warmly invited to submit personal and professional updates, new story ideas, photos, etc to Chris Grass, Grand Vice President for Alumni and editor of the alumni newsletter.
Sincerely,
Chris Grass
Grand Vice President for Alumni
Lambda Kappa Sigma Pharmacy Fraternity
Quick Links



LKS is using Constant Contact to communicate with members like you more regularly.

You are receiving this email as a member of Lambda Kappa Pharmacy Fraternity.

LKS uses Constant Contact as the primary means to communicate with members on a variety of topics.


If you select to unsubscribe from our mailing list, your email address will be automatically removed from all future email communications from the fraternity including newsletters, announcements, convention information and special invitations.
------------------------------
Video Link
Alumni Members of LKS
WE NEED YOU
Alumni membership in LKS is an important factor as the Fraternity works to promote women in pharmacy.
If you haven't already done so, we encourage you to renew your commitment to LKS by sending in your payment along with contributions to the Campaign for Progress.
LKS
P.O. Box 570
Muskego, WI 53150-0570
Annual alumni membership renewal is

$115

($90 dues + $25 insurance).

For retired members or alumni enrolled in a graduate degree program, the annual annual renewal is

$95

($70 dues + $25 insurance).

Please note the insurance fee is a required payment for all student and alumni members.

Your donation to Campaign for Progress provides support for a targeted need for Fraternity growth and development.

With continued enthusiastic participation in our programs by Fraternity members, our traditional programs will thrive and opportunities for new programs can be explored.
Membership in LKS has its benefits knowing that you are supporting women in the profession of pharmacy internationally and right in your own neighborhood.

Take a moment and renew your membership right now!