Protect your profits this holiday season

September 12, 2012 - Women's Business Center
Is your credit card processing company naughty or nice? Attend this seminar to assure you maximize the impact of each sale on your bottom line.

Wednesday, September 12, 2012
8:30 - 10:00 am
Presented by Heather Graves, President of Trapiche Consulting Group, Inc. Don't miss this opportunity to work with a
merchant
advocate who
assists
business owners in negotiating current processing strategies to find cost-effective, efficient and secure platforms that can better your business outcomes.
Digital Marketing Series

Three-class series begins September 17th
Do you feel overwhelmed when it comes to marketing your business online? Once you have a website, what's next? You are not alone. Many business owners - both those starting out and even seasoned professionals - experience frustration when it comes to internet marketing. Where do you start?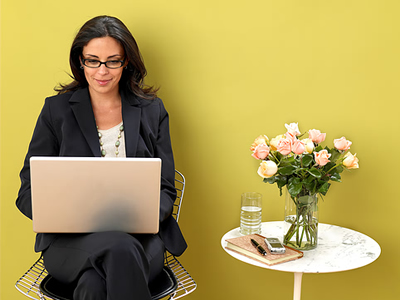 This course will help. We will walk you through the fundamentals of a website, what's important and what's not. We will explain to you the value of content and how it works with social media when it comes to getting those search engine results that you desire. We will also give you the information you need to measure the results you get from your online marketing initiatives.
The third session is reserved for those who attended the first two. It is a hands-on workshop that will not only have you informed on best practices, but feeling confident about your online marketing.
Presented by the EAG Marketing
(1) Monday, September 17, 2012
8:30 - 10:00 a.m.
(2) Monday, September 24, 2012
8:30 - 10:00 a.m.
(3) Monday, October 1, 2012
8:30 - 10:30 am
$20 each session or $50 for series
Hiring and Retainng:
How to prepare to make the right hire and establish a system to ensure retention from day one

Growing your business can't be done all by yourself! Whether you are contemplating your first hire or tired of dealing with employees that don't fit, attend this presentation to learn about:
Presenting your company well
Marketing the position - what works and what doesn't
Interviewing & Personality testing - critical elements
OnBoarding (ensuring your new hire integrates into the company successfully)
Proven retention strategies
The seminar will be led by industry expert, Julie Deane, founder and president of JDeaneJobs. With more than 20 years of HR experience, Julie will discuss the key strategies for finding, vetting, hiring and retaining.

Wednesday, September 19, 2012

8:30 - 10:30 a.m.

Women's Business Center at the Enterprise Center of Johnson County

8527 Bluejacket Street, Lenexa, KS 66214

Cost: $15 - Register Online
SmartConnectKC Networking
Wake up and meet me for coffee!
Join Luann Feehan of Smart Connect KC along with OneKCforWomen for a cup of coffee as you network with other entrepreneurs. Make new friends and build your business. This month's event is sponsored by: Lathrop & Gage
Friday, September 28, 2012
8:30 to 9:45 a.m. - $10
Hosted at: Lathrop & Gage
2345 Grand Boulevard, Kansas City, MO
Validated parking in Lathrop & Gage lot
Become a Habit for your Customers

October 10th - 8:30 to 10:30 a.m.
Habit Marketing aligns your marketing with customers' unconscious behavior, helping your company sell products more effectively and yielding unconsciously loyal customers.
Doug Rossier has spent the last 20 years in marketing. He has excelled in his field by bringing new knowledge about the how the brain really works to increase sales and increase customer loyalty. He is an industry pioneer of Habit Marketing and owns the patent for 'Habituation Oriented Product Selection System'.
October 10, 2012

8:30 - 10:30 a.m.
Women's Business Center

8527 Bluejacket Street, Lenexa, KS 66214
Cost: $15 - Register Online
Women Accessing Capital: Overcoming the Psychology of "Small"
October 16th - Kauffman Foundation
Successful WIPP/WBC event draws a crowd
Despite reports implying fast growth of women-owned businesses, many still face obstacles related to financing business growth, barriers that are not as prevalent in the male marketplace. This program will provide an advanced approach and strategies to help you take your business to the next level.
For additional details on the conference or to register, click here.
WEN is offering WBC clients a unique opportunity during the October 2, 2012 job fair
2:00 - 5:00 p.m. - Sheraton Crown Center
Are you are a small business owner who has accessed programs through the WBC and are looking for a full, part-time or contract employee? You have the opportunity to advertise your position free of charge during the job fair. The WBC will have a table at the fair and will be happy to present opportunities to WEN participants seeking employment. WEN has a retention rate of 68% for their job placements, so don't miss out on the opportunity to advertise your positions with this group of highly vetted women.

For more information or to sign up, contact Dorothy Browning at
(913)-492-5922.


Companies interested in having a booth at the job fair can find registration information at www.kcwen.org
ECJC Workshops

Thursday lunch 11:00 am - 1:00 pm - Each workshop $25
Men are welcome at almost all of the seminars and networking events held at the WBC.
The Women's Business Center
The Women's Business Center offers mentoring, resources, and consulting to women in the Kansas City Metropolitan area who wish to become an entrepreneur or who are currently operating their own business. Through business consulting, classes, workshops, networking, and peer mentoring the WBC is the key to running a successful business for Kansas City's women.
Find out how the Women's Business Center can help you. Click here to learn more!
Cash Mob strikes Garza's Goodies
Garza's Goodies was the "victim" of a cash mob on August 29th. If you haven't participated in a cash mob event, you should! It's a great way to support local small businesses and have some fun at the same time.
Click here to sign up for notice of future events
Business Journal recognizes
"25 Women Who Mean Business
"
Congrats to all the Women recently recognized as 25 Who Mean Business, especially to Darcy Howe, one of the founding members of the Women's Capital Connection. We've always known Darcy means business!
Heritage Computer Consulting & Services expands
Arlene Watkins has had a good year - actually couple of years. Despite the economic downturn, her business is growing! She currently has openings for an Application Developer/Data Analyst and a Computer Support Technician. If you or someone you know has skills in this area, contact Arlene at hccs@hccsinc.com
Plaza Art Fair
Robyn Nichols will be participating in the Plaza Art Fair on Sept 21 - 23rd. She will be in booth 317 on Nichols Road, near the middle of the block. Stop by, say hello and enjoy her stellar silver work
Discount on your Email Marketing Services!
Clients of the WBC are eligible to receive discounts on your Constant Contact account of up to 20% if you prepay for 12 months. If you're interested, contact Dorothy, and she can forward your name. New users are also eligible.
The recent Wake Up and meet me for Coffee was held at Renee Kelly's Caenen Castle. Did you know it is now a Farm to Table restaurant in addition to being available for events?
Share the good news
Are you a Women's Business Center client or volunteer? Something exciting going on in your business? Let us know if you have added a major product or service line, expanded your territory or won an award. We will help you spread the word.
Email dbrowning@kansaswbc.com
Thomas Reuters polling found that 34% of Facebook users are spending less time on the site than they did six months ago. Even more surprising, 80% say they have never bought a product or service based on advertising or comments on the site. Really?
BUSINESS TOOL OF THE MONTH
Want to practice your 2 minute pitch in front of 100+ people? Sign up for the KC Small Business Networking monthly meeting and the two minute spotlight and then polish your pitch!
The SBA recently launched a "Quick App" for surety bonds. The new application combines two previous applications into one, streamlining the process. For more information click here