URI Spring Gardening School 2013
Hosted at the Roger Williams Park Botanical Center, Providence
Now is the time to prepare (and get educated) for the upcoming growing season. Join us at the stunning
Roger Williams Park Botanical Center
for one class or all five (save 25% if you register for the entire series!)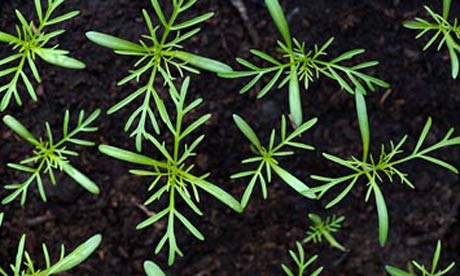 Propagation Techniques for Perennials
Saturday, March 23
9:00 AM-11:00 AM
Need more plants for your landscape, but don't want to spend big bucks? Join us to learn inexpensive easy techniques for growing new plants from ones you already have in your garden!
Gardening Tools: Selection and Care
Saturday, March 30
9:00 AM-11:00 AM
Make your life simple and your back happy in the garden this year by selecting the right tools for the task at hand. A variety of hand tools, their best uses and proper care of them will be explored in this informative and important workshop.
Pruning Like a Pro
Saturday, April 6

9:00 AM-11:00 AM
Spring is an excellent time to prune your woody shrubs and trees before new growth emerges. What better way to learn than walking beside a licensed arborist in 400+ acre Roger Williams Park!
Vegetable Gardening for Beginners
Saturday, April 27
9:00 AM-11:00 AM
Discover what it takes to
enjoy the bounty of a
successful and healthy vegetable garden all season long
, including cultural tips and tricks and information about the basic needs of plants!
Pests in the Vegetable Garden
Saturday, May 4

9:00 AM-11:00 AM
Good bugs or bad bugs? Figuring it out can be difficult, but not with the help of this workshop that will teach you to ID common pests and learn how to safely control them.