Events Galore
!
Please visit the
"Event Calendar"
for a complete listing of member events.
EVENTS CALENDAR
Round Top State Bank,

CEO Ronny Sacks accepts the
TBA Board Proclamation from
TBA EVP Donny Palmer.
100 Year Anniversary...
click here
for the rest of the story.
"Brushes and Brews
"
get your Van Gogh on...

1st Painting Party

Friday, Nov. 30th

6 p.m. - 9 p.m.

Ross Gallery

Fayetteville

for more info, visit:

The Round Top Area Historical Society

proudly presents,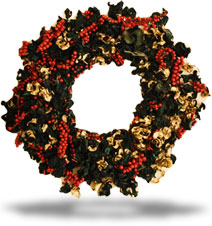 The homes on tour will be the Round Top Family Library, the Graf Haus owned by Lori Bowen, the Travis-Kelly house owned by Terry and Jo Kelley, the Winklemann-Johnson House owned by Mary Le and Arne Johnson, Sentinel Log House owned by Molly Melter and Louis Selig, the Happy Trails Bunk House owned by Bonnie and Bobby Dube and the Croce House owned by Lucinda and Rigby Owen.
Tickets can be purchased from the Round Top Area Historical Society, Round Top Real Estate, and The Round Top Area Chamber of Commerce.
979-249-5058
$15 per person

Visitors of all ages will be able to tour decorated historic homes and enjoy demonstrations of blacksmithing, quilting, weaving, spinning, rope-making, basket-weaving, wood-working, pottery, lace making, pioneer encampment and much more.
Children's activities include old-fashioned crafts, games, hands-on chores and kid-friendly farm animals. You might even see our Weihnachtsmann (German Santa Claus)!
Finally, visitors can take a ride on the Old West stagecoach, experiencing how the countryside might have looked in the 1800s.
Featured entertainment will include The Second Shepherd's Play, The German Singers, Star of Texas Dulcimers, Celtaire String Band, Shakespeare players, folk dancers and more.
3738 FM 2714
Round Top
(979) 278-3530

proudly presents,

Texas Master Chorale
Saturday, December 8th, 2012
3 p.m.


Founded in 1986, the Texas Master Chorale is an auditioned, mixed voice chorus from Tomball, Texas northwest of Houston. Its 100 plus voices represent a large geographical area spanning Katy to the south, Conroe to the north and Brenham to the west. We offer our northwest Houston audience an opportunity to hear a variety of choral experiences from major works accompanied by a full professional orchestra such as Haydn's "Mass in Time of War" (Paukenmesse/Missa in Tempore Belli) to lighter works such as "A Night of Rodgers and Hammerstein". The chorale's highlights have included performances in Houston's Wortham Center with the Texas Medical Center Orchestra, in Avery Fisher Hall in NYC and in St. Peter's Basilica in Rome at Sunday mass with Pope Benedict XVI and the 2011 world premiere of American composer Dan Forrest's major work Te Deum. A Christmas tradition of the Texas Master Chorale is sharing the stage with a local high school choir giving these younger singers an opportunity to perform with a full orchestra and to see that singing is an avocation that can be pursued throughout a lifetime.
248 Jaster Road, Round Top

979-249-3129

Submit your event!

Deadline - Every Friday at 5 p.m.
Newsletter is published bi-weekly.

Office Hours
10 a.m. - 4 p.m
Saturday
10 a.m. - 3 p.m.
Marianne Hambrick Director