This month we'll get you on your feet with walks, hikes, beach wades, and cycling. Just in time for summer, we're offering lots of great ways for you to chill out and let your mind roam freely. But just as your feet need a rest sometimes, your brain probably could use a little locally-focused exercise. This month's BASE talk will give your brain cells a workout as you contemplate the notion of serial and sustainable entrepreneurship. And to really put your ideas to work, be sure to participate in the next planning session for the future of Waterfront Park. After those physical and mental workouts join us for a Green Drink, and if you're looking for a way to help out with our fun-filled Fourth of July festivities, has Zero Waste got a job for you!
Are you a Facebook fan? Follow Sustainable Bainbridge as we keep you informed of daily and weekly sustainability news.
As always, if you have a sustainability issue that inspires or interests you, please let us know! Sharing our ideas strengthens relationships, weaves a community together and becomes the heart of sustainability. You can contact us
by email
or by phone at 206/842-4439. We look forward to hearing from you!
Help Shape Waterfront Park
Sunday, June 30
1:00 - 4:30 p.m.
Waterfront Community Center on Brien Drive
Waterfront Park has the potential to be an Island Jewel, but today it's sadly lacking in shine and sparkle. Please bring your dreams, visions, and ideas and help the City of Bainbridge Island and Sustainable Bainbridge come up with the best and brightest ideas to transform the park. This will be the second opportunity to give input on the transformation of Winslow's Waterfront Park, but please join us if you're interested, even if you missed the first session. The event begins with a walk through the park, discussing on-site what features "work" and which could be improved.
Learn About Social Purpose Investing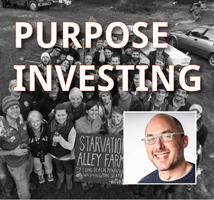 Building a Sustainable Economy (BASE) Lecture
Series -

Featuring Michael "Luni" Libes, Serial Entrepreneur
Fri, June 21, 5:30-7:00 p.m. Bainbridge Library
Explore the similarities of philanthropy and social purpose investing through stories from Luni's Fledge program, helping "impact" entrepreneurs with their business planning and launch.
Libes'companies include Fledge (the "conscious company" incubator), Ground Truth (market research and "big-data" analysis), Medio Systems (mobile search, advertising, and analytics), Mforma (mobile gaming and applications), 2WAY (enterprise collaboration systems), and Nimble (pen computing, PDAs, and early smartphones).
He is an Entrepreneur in Residence and Instructor at the Bainbridge Graduate Institute, and teaches and mentors MBA candidates on the process of business planning. At Fledge (http:// fledge.com), he guides and incubates early-stage "conscious" companies from ideas into reality. He is author of The Next Step: Guiding you from idea to startup and The Next Step: A guide to pitching your idea, plus the online class of The Next Step on Udemy (https://www.udemy.com/the-next-step).
RSVP FREE at bainbridgeinvest.eventbrite.com
Splash With The Bainbridge Beach Naturalists
Beach Exploration
Tuesday, June 25
12:00 - 2:00 p.m.
Fort Ward Park beach
We will be exploring the beach from noon to 2 p.m., taking advantage of a -3.2 tide. The beach can be slippery due to algal growth, so bring a hiking stick if you want additional stability. Wear boots you can wade in.
Questions: contact Maradel Gale, 206/842-5133 or Gerlind Jenkner, 206/643-4298 or
email
.
Walk the Murden Cove Watershed
Sunday, June 30th, 2:00 - 4:00 p.m.
Meet: Rolling Bay Presbyterian Church Parking Lot
The Bainbridge Island Watershed Council is pleased to announce that this year our annual Bike Your Watershed event will change transportation mode to a foot-powered tour of the Murden Cove Watershed.
Murden Cove is the subject of an in-depth study by the City, the County, Woodward Middle School and the Watershed Council to identify and resolve water quality issues with high nutrients and bacteria in the stream and estuary. Join us for this two-hour walking tour with local experts as we:
-find beach critters and learn about aquatic life
-see the aquatic insects that become food for Murden Creek fish
-learn about shoreline geology
-view and discuss what seabirds use this estuary
-learn about invasive plants in the watershed and how we can control them
-visit one of the streams being sampled as part of the water quality investigation

This walk will traverse about three miles up and down hills. Participants should wear sturdy footwear and bring all the northwest-appropriate layers (rain gear and sunscreen, because you never know!)

For more information, email us at info@biwatershedcouncil.org. We look forward to seeing you on the walk!
Help our city maintain its excellent track record in recycling and composting festival waste at this year's
4th of July
celebration.
Zero Waste needs over 40 volunteers for 2-hour shifts to staff the eight waste stations we operate for ten hours that day. It's fun interacting with the public (guiding them to throw what where) and satisfying knowing our disposables won't get buried in a landfill but rather become new resources for future products. Please email Diane Landry at
bizerowaste@sustainablebainbridge.org
to indicate your interest.
Tackle weeds at the Japanese American Exclusion Memorial at Pritchard Park
Saturday, July 6, 1:00-3:00 p.m.
AND
Root out Pepperweed at the Young Landtrust Easement on Battle Point
Saturday, July 13, 1:00 -3:00 p.m.
Come and have fun removing noxious weeds. Bring gloves and tools for weed destruction, although we will have extras if needed.
RePower Your Home
The RePower program ends in August! If you move forward on an energy checkup for your house and make recommended energy improvements in the next few months, you could be eligible for cash incentives. Call 877-741-4340 for info.
Go, Go, Go!
GO! hosted winter Poncho Walks and we are now starting summer Winslow Walks. We have several routes chosen which highlight little-used trails, back routes and beach access road ends.
After talking with several business owners we found out that many people walk on their lunch hour, but often do not know some of the hidden gems of Winslow. To go along with the walks, we are developing a good scaled Winslow Walking Map, similar to the one we helped create which is now at Waypoint Park. On the walks, we will hand out a map and share information about the Waterfront Park planning process, as many of the trails lead to that park.
The Winslow Walks will start in July; watch for information on dates and times soon.
Quaff A June Green Drink
Friday, June 28
6:30 - 8:30 pm
Hosted by Davis Studio Architecture + Design, Indigo Architects, and Michael Wangen Architect
253 Winslow Way W
You're invited to celebrate the beginning of Summer - and toast this year's Rotary Auction - with this fine trio of architecture firms. We'll feature wine from Amelia Wynn Winery and beer at the no-host bar, and complimentary non-alcoholic beverages and tasty morsels - locally sourced, of course! - and lively conversation. Please tell us you're coming via Facebook or by e-mail...and bring a friend!
RSVP (adults only - sorry)
Want To See A Big Solar Array?

We're in a race against the town of Tumwater to become the greenest town in Puget Sound, and frankly, they are kicking our butts!
Please do your part to help Bainbridge Island earn up to $40,000 from Puget Sound Energy for a new solar array in our community. All you need to do is add your home or business to the ranks of PSE Green Power customers. We only need 96 more homes or businesses to join the Program in 2013, and you can do so for as little as $4 more per month added to your monthly electric bill.
Learn more about Green Power
Meet The West Sound Time Bank
Date: Friday, June 21, 7:00 - 8:00 p.m.
Location: Marge Williams Center conference room, 221 Winslow Way W
Learn about time banking and how our local time bank works. A time bank transforms our ability to share the skills and talents of everyone in our community, providing a resource to enrich all of our lives. An on-line time banking system coordinates the services you give and receive, allowing you to spend your hour credits for any service offered. Everything each of us offers is valued equally: an hour for an hour.
Blog On, Jon!

Jon Quitslund's
essay on Ecopoetry excerpted from the Sustainable Bainbridge Blog.
Have you heard of Ecopoetry? Jon reviews The Ecopoetry Anthology, which was recently published.
He finds that "So many fine poets, emerging or already established, have been caught in this book's wide net - some whose names I knew, and many new to me!
E
copoetry is informed by science as well as ethical concerns, and some of the poets have scientists' credentials and experience. They are sharply observant, skeptical, mockers of certainty and complacency." Interested?
To read Jon's whole review click here.
If you are interested in working with great people and helping us coordinate some volunteer activity, we'd love to hear from you. Contact us at
info@sustainablebainbridge.org
for more information.
Yours for a brighter future,
Sustainable Bainbridge Board