We want you to join us in celebrating and connecting to food sources close to home -- regional family farms as well as backyard and community gardens.
Here are three ways to connect--
You can use the

Quick-Start Guide to Local Eating

to discover new sources for locally produced food, and send us your own discoveries.

You can

contact us to sign up

for one of the

groups

working to advance a more localized food system.

You can share your local food story in the Sound Food News, or

send us

ideas for articles you'd like to read.
Sound Food meets the first Thursday of each month, at 9:00 a.m. in the Marge Williams Conference room. We'd love to have you join us!
Student Conservation Corps
Student Conservation Corps (SCoCo) completed 12 days of invasive weed control work in three Bainbridge Parks this month.
Twenty five students alongside three adult supervisors bushwhacked through 120+ acres at Blakely Harbor Park, Fort Ward Park and Pritchard Park.
The primary objective was to cut ivy from trees, and over 2000 trees were cleared but scotch broom, holly, butterfly bush and wood laurel were also attacked with determination and passion. A terrific cast of speakers educated SCoCo on topics ranging from watershed stewardship to protecting large primates in the NW.
Group photo taken by Charles Schmid after he spoke about the protection and clean-up efforts at Pritchard Park. Thank you Sustainable Bainbridge members for supporting meaningful summer work and a Conservation education for local youth in this partnership program with the Bainbridge Park District!
GO! Bainbridge Connects
Winslow Way Charging Station
Have you wondered about that somewhat mysterious box near Blackbird Bakery? It's an Electric Vehicle Charging Station, and you're invited to stop by during the Arts Walk this Friday, August 3, from 6-8pm, to see how it works. You'll get to see an electric car plugged into the station, and the car's owner will also be available to answer questions, and make people connections!
Bainbridge Waterfront Park
Saturday, August 18
10:30 a.m. to 2 p.m.

Join Weed Warriors and the Nature Conservancy as they pull invasive plants. Bring picnic, gloves, hand tools and a big smile. Help restore this green bridge from the ferry to downtown by removing non-native noxious plants.
For more information contact Jeannette Franks, 206-755-9461.
Prepared Party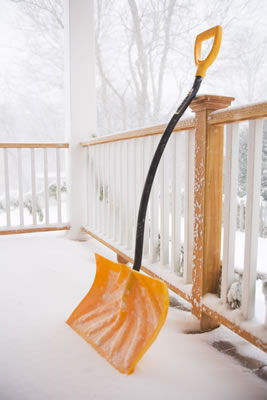 Sunday, August 19
4 - 7 p.m.
The Fireside Room at Vineyard Lane
Are you interested in preparing for the coming winter's power outages and other risks?
Has your neighborhood completed the Map Your Neighborhood plan?
Join Prepared Neighborhoods as we celebrate our community connections and how these connections make us stronger during a crisis. Click
HERE
to learn more.
Tour the Grow Community
Model Home Tours
450 Grow Avenue NW
The Grow Community, an endorsed One Planet Net Zero Energy project, will be open for public tours the weekend of August 11. This project has been designed, with the help of community volunteers and sustainability experts, as an intentional community meeting the 10 Sustainability Principles of the One Planet Living framework.You can visit and learn more about solar-powered, net zero energy homes, the net zero car share program and the community garden.
Experts will be on hand to answer questions about each of the sustainability principles and to share information on how this project will meet our goals for reducing ecological footprints. For more information on location and hours, please visit the website.
West Sound Time Bank


Informational Session
Poulsbo
Gateway Fellowship
18901 8th Ave NE
Thursday, August 16, 7pm
For more information, visit our website or contact us at westsoundtimebank@gmail.com or 206-842-4800.
On the Sustainable Bainbridge Blog!
Responding to Global Weirdness & Local Brightness
Exploring 'macro' and 'micro' aspects of the sustainability agenda. First the bad news: global climate change puts us in dire straits, and despite many warnings, little is being done to limit our dependence on fossil fuels. The good news, evident in the crowd that gathered recently for Fixing the Future, is that locally, here and around the country, much is being done to transform our culture.
Watch for another blog post around the middle of August, titled "Individuality vs. Individualism."