News from Global Authorities
Today's top headlines from around the world.
BATS Global Markets, Direct Edge to rival NYSE, surpass Nasdaq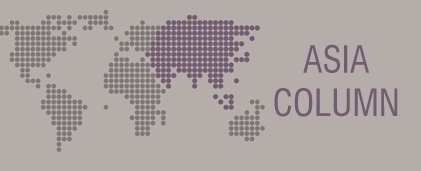 In 2012, Kazuhiko Takeshima concluded a ten-year term as Chairman of the Japan Fair Trade Commission. Our Asia Column takes this opportunity to reflect on the development of Japan's competition policy during Takeshima's tenure.
Community Chat

US District Judge Denise Cote ruled last month that Apple is guilty of conspiring to fix online ebooks prices, putting an end to a longstanding, high-profile case initiated by the DOJ. Mark Katz, who contributed to our June 2012 Chronicle with the Canadian perspective on the eBooks case, offers his reaction.
Have a Tip?
CPI is welcoming news tips from competition authorities and law firms around the world. From job changes to new investigations, to anything the antitrust community would want to know, we want to know, too! Have a story?
E-mail our managing editor
!
About CPI
Competition Policy International (CPI) provides comprehensive resources and continuing education for members.
Subscribe to CPI's FREE daily newsletter and get all the top antitrust news, as well as access to our more than 1,000 articles, delivered straight to your inbox!
Register Now!
Module II of our CPI Antitrust Economics 2013 course starts Thursday, August 29. Join the more than 350 already signed up for our lecture series, taught by Dr. David S. Evans and Dr. Elisa Mariscal, on the application of basic (and not so basic) economics concepts used in antitrust analysis.
To register, email Community Manager Meara Hamidiani here.
Click here for more info!
Economic Insights
Competition Rules and the Cooperative Firm
This paper investigates whether and under what conditions the working of cooperative firms can be affected by competition law or market-enhancing regulations - with some stark findings.
From The Archives
In a general report issued last year, the Italian Competition Authority proposed to introduce some changes to the national competition rules to align the national merger review rules to the European merger review system. From our Chronicle, this piece addresses those changes.
In Case You Missed It
The Best of Yesterday's News
People in Antitrust
DOJ names new litigator ahead of AA, US Airways case
---
Price-Fixing
Penalties down, but criticism up for Apple in eBooks case
---
Agency Effectiveness
FTC heeds Klobuchar's calls for oil oversight
---
Patents
Verizon, Ford told to stay out of Apple, Motorola patent dispute