| | |
| --- | --- |
| | |

Executive Director's Report
Request for Proposals - Promoting Farm Bill Programs to Private Landowners
The Conservation Partners Program, an initiative of NRCS, and the National Fish and Wildlife Foundation have announced a Request for Proposals with an April 23 deadline. This competitive grant project offers technical assistance to private landowners for implementation of good conservation practices. The purpose of the Conservation Partners Program is to provide grants on a competitive basis to increase technical assistance capacity to implement NRCS's Landscape Conservation Initiatives. To better understand how to apply for these grants, NFWF is hosting a webinar for conservation districts on April 4 at 11 a.m. (ET). Register here.
Federal Reserve leader Henderson to head Purdue Extension
Jason Henderson (right), a Federal Reserve Bank of Kansas City vice president who leads the Bank's agricultural and rural outreach and research programs, has been appointed associate dean of the Purdue University College of Agriculture and director of Purdue Extension. Henderson says, "I am passionate about building healthy, vibrant agricultural and rural communities and using the resources of Extension to expand our impact in urban areas." Henderson begins his new position in May.
EPA's Office of Water to Host Twitter Chat
Nancy Stoner, EPA acting Assistant Administrator for Water, will hold a live Twitter chat about the importance of streams and wetlands in the U.S. The chat will be held Thursday, March 28, at 2 p.m. EDT. Questions can be submitted before or during the chat through the EPA water Twitter account, https://twitter.com/EPAwater, or by using the hashtag #waterchat on Twitter, which will used during the chat so participants can easily follow the conversation.
District Success Stories Site Helpful in Displaying Results
Legislators and funders value results! Help ensure ongoing support for Districts by sharing your 2011 success stories! Success stories are shared with elected officials, the media, at field days, and more. They are an invaluable source of information and support for Districts and the work they do at the local level! Success stories (less than 500 words) and photos can be lifted from CWI grant applications, an annual report, or similar documents. They do not necessarily need to be written anew. If you need instructions on how to submit your success stories, email DeeDee at [email protected].
Have a great week!

Jennifer Boyle Warner,
IA

SWCD Executive Director

Funding Available to Improve Watersheds in Indiana
The Natural Resources Conservation Service (NRCS) is accepting applications for funding to improve three impaired watersheds in Indiana. Through the National Water Quality Initiative (NWQI), eligible producers in Silver Creek, Ell Creek or Eagle Creek Reservoir watersheds will invest in voluntary conservation actions to help provide cleaner water for their communities. Using funds from the Environmental Quality Incentives Program, NRCS will provide funding and advice to producers to install conservation practices such as cover crops, no-till, filter strips, and terraces in watersheds with known water quality impairments. Applications are due April 19.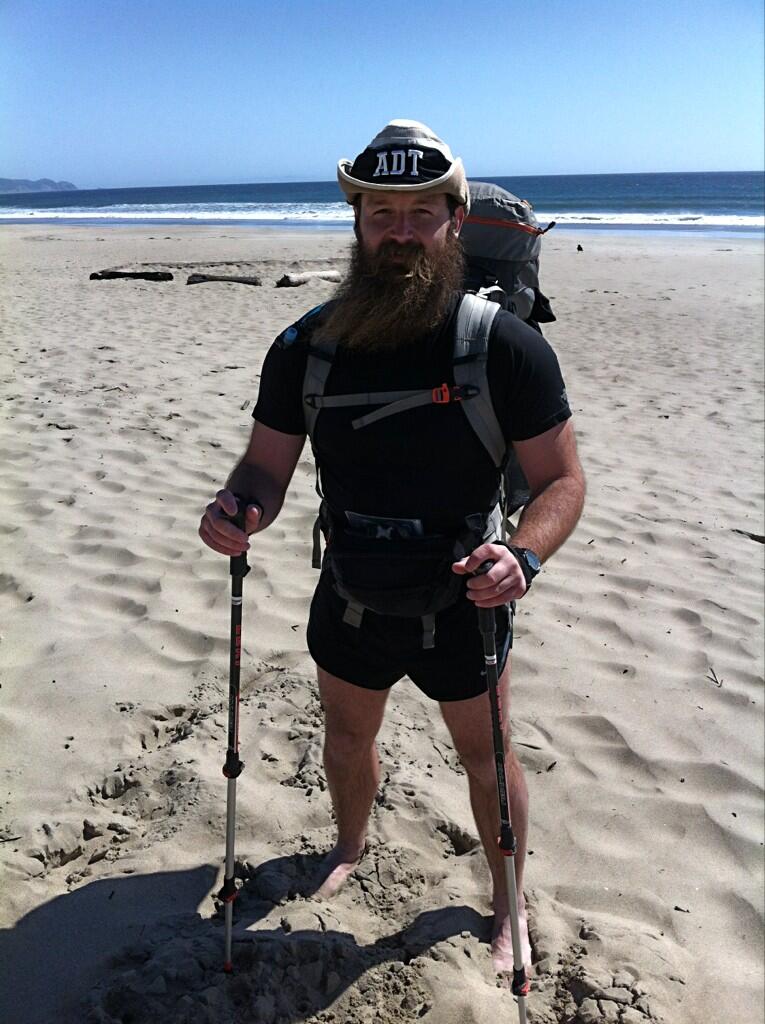 Josh Seehorn Kicks off Run Across America for Envirothon
Outdoorsman Josh Seehorn has officially begun his trek across the United States to raise awareness and financial support for Envirothon, North America's largest high school environmental education competition. Josh's trip kicked off last week in Point Reyes, Calif. Since then, he has crossed the Golden Gate bridge in San Francisco before taking a ferry to Oakland. Josh is traveling along the Discovery Trail. For the latest news from his trip, follow Josh on Twitter @theoutdoorjosh.
District Foresters Invited to Join NACD's Forestry Notes

Get In Touch
March 28:
Webinar: Thousand Cankers Disease


April 2:
Wildlife Management for the Private Landowner Workshop


April 5:
Forest Landowners Field Tour & Educational Clinic


April 10:
IASWCD Conference Planning Meeting.
Email Liz
if you'd like to be involved!


April 10:
The Urban Connection Webinar
April 20: Herb Society of Central Indiana Spring Symposium
Upcoming Deadlines


April 23:
Conservation Partnership Program RFP for funding to increase technical assistance capacity to implement NRCS' Landcape Conservation Initiatives.

April 30:
Other News

.
NRCS Conservation Tattoo Order Forms
Orders for these fun & popular
outreach tools are due April 22.
Graduate students from Indiana University's School of Public and Environmental Affairs are seeking producers' input through a brief survey. Their project "focuses on finding cost-effective technologies and best practices to reduce the environmental and public health impacts of manure and agrochemicals in runoff." The survey can be
found here.
For The Sake Of Soil, Sustainability and Profits, Just Say "No" To Tillage
"
Spring tillage is a tradition that is steeped deeply into American agriculture. But more and more producers are realizing that this iconic tradition is costing them - in more ways than one."
NRCS Soil Health Specialist Barry Fisher contributes to the IASWCD blog this week. Read his post at
iaswcd.blogspot.com
!
Job Opening: Watershed Coordinator, Orange Co.
Orange County SWCD has an open position for the Lost River Watershed Coordinator. Interested applicants can email District Coordinator Michael Wilhite for a complete job description at [email protected]. Resumes will be accepted until the position is filled.

Job Opening: PT Fundraiser, UWRWA
The Upper White River Watershed Alliance is seeking a part-time fundraiser who will work primarily on their annual River Fest. Job description here.
Job Opening: Administrative Asst., St. Joseph SWCD
The St. Joe SWCD is has an opening for an administrative assistant / treasurer in their office. Job description here.