Join Our List

A Century of Service
On April 11, 1914, the Sam Houston Area Council received its first charter to give boys the benefits of the Scouting Movement
Check out the featured activities to celebrate our Century of Service. We invite you to design the Council Strip and special commemorative patches in tribute to the 100th Anniversary.
For Our Leaders, Parents, Volunteers...
Membership Policy Update
The national organization has formed an implementation committee charged with addressing and identifying potential solutions to concerns related to the implementation of the new youth membership standards policy approved on May 23.
There will be six task forces composed of both volunteers and staff with subject matter expertise in the content assigned. The final implementation operations plan is due by July 30. FAQ documents will be provided in mid-August and a roll-out of training modules will be released to local councils in early September.
More details
Leader's News
Celebrating a Century of Service...Design the patch
To celebrate our Century of Service, we invite you to design the Council Strip Patch and special 5-piece commemorative patch that will serve as a featured recognition for participating in the 100th Anniversary activities. Make your mark on our shared history and submit a patch design by July 31st. More
Sell Popcorn!
Pay for your entire Scouting program and encourage your Scouts to learn life lessons by "earning their own way." The Scout Award Program motivates Scouts with incentives such as: The $600 Club, $1500 Club & the Trails-End College Scholarship Program. Sell Online - (registration opens July 15th) or sell to family, neighbors and friends during the take order sale starting October 1st. All sales are combined and count toward the Scout Reward/Prize program. Sales materials & training is provided at one of 5 different Council Popcorn Kick-off locations. Choose which session best suits your schedule! Limited seating/Two people per unit please! Dinner, Training & FREE Leader's Tools. All sessions start promptly at 7PM. Reserve your seat for training kick-off here
ONLINE SALES BEGIN TODAY! Hassle-free delivery and easy to track...all online sales are directly shipped to customers. Sales will be credited to a Scout's unit and the Council in his name. Each Scout and Unit Leader must create a new account to sell online. Please use this link [Enter your birthday information and select continue. Then Register your Scout selecting the council name: Sam Houston Area, then select District & Unit. If you do not know what district or unit you belong to - please contact your District Executive to assist you. If your Unit is not listed - please contact your District Executive so we can add your unit.] Register as a Leader to view Scout sales (validation code - lower case the word popcorn),
All units MUST sign up to sell in order to sell popcorn. Please direct popcorn inquiries to popcorn@scouting.org. popcorn page
2013 Recipients for Silver Beaver Award
The Silver Beaver Award is the highest form of recognition that a local council can bestow on a volunteer for distinguished service in the area. The Sam Houston Area Council has participated in this recognition program since its inception, presenting Silver Beaver Awards in 1931 to W. A. Childress and to E. A. Hudson. Beginning with those first two awards, more than 1500 adult leaders in our Council have been recognized in this manner. Join us for the Awards Reception on Oct.15 at Chapelwood UMC.
2013 Recipients List
2014 FOS Patch Designed by Hieu Du
Please join us in congratulating Hieu Du whose design was chosen by volunteers to represent our 2014 Friends of Scouting campaign " A century of Service". Hieu has been with P
ack/Troop 495 for 30 years and currently serves as the Cub Master for Pack 495.
Fall Recruiting Kick-off
Fall Rally Season; our annual membership drive is here! In preparation each pack should attend their district's Fall Recruiting Kickoff & Training being held during the first weeks of August. Attendance at this training event will be critical to your pack's success. You will receive your pack's 2013 Fall Recruiting Kit containing all of the materials needed for your recruiting effort. You will hear rally suggestions, gain new ideas and methods, learn about this year's joining incentives, and work with experienced rally leaders to plan your rally nights. For further information on the District kickoffs or membership related questions, please contact your District Executive.

New Session...Trainer's EDGE, Aug. 17
This course is designed to help make Scouters better trainers! This training session instructs leaders on better ways of making presentations at trainings and allows the participants to practice the EDGE (Explain, Demonstrate Guide & Enable) training model and gain self-confidence through hands-on training experiences. Participants include all program areas that deliver training to adults and youth leaders. Our next course will be on Saturday, August 18, 8am-4:30pm at Katy First United Methodist Church, 5601 Fifth Street, Katy, TX 77492,
more information
New Advancement Academy, Sept. 28
We will be holding our first annual Advancement Academy on Saturday, September 28 from 8:00 am to 4:00 pm. Every unit's advancement chair is highly encouraged to attend the Advancement Academy to learn all about the NEW 2013 Guide to Advancement. Cost is free if pre-registered by September 20. Lunch will available for a small fee. Your personal copy of the NEW 2013 Guide to Advancement will be available for purchase at a special price.
Register here
Tour Plans
The new online tour and activity plan has been developed and is active. Please go to www.myscouting.org. You do not need a tour plan for Council sponsored activities or camping at Council camps. For the Council's Guidelines on when to file a tour plan, Click Here. The new plan no longer requires signatures or approvals. Rather, as the plan is completed online, the required prerequisites for that type of trip or activity will be displayed. Before being allowed to submit the form, the person completing the form will have to certify that all prerequisites will be met prior to conducting the trip or activity. Once submitted, an email notification will be sent to your council, chartered organization, committee chair, unit leader, and emergency contact to let them know that a plan has been submitted. Receivers of this notification can log in to MyScouting and review the plan.
Unit Fundraising
All units engaged in raising funds need to complete a unit money earning application form. An online form has been developed for your convenience.Guidelines appear on the second page of the paper application form. Sometimes units need to open a new checking account...instructions. Please direct questions to 713-756-3318
Your Emergency Preparedness Plan
The United States Department of Homeland Security (DHS) is pleased to partner with the Boy Scouts of America to increase the level of citizen preparedness across the country. DHS has asked the Boy Scouts of America to build upon the foundation of the Ready campaign and to help citizens across the country prepare for emergencies of all kinds. More
Enterprise Risk Mgmt Guide for Units

The purpose of this guide is to prepare adult leaders to conduct Scouting activities in a safe and prudent manner. Policies and guidelines have been established because of the need to protect members from risk and hazards that have been identified through one hundred-plus years of Scouting experience. Communicate the importance of incident and near-miss reporting and hold staff members accountable for implementing reporting procedures at unit, district, and council levels. For Guide
more



Save Nov. 9 for Cub Scout Leader Pow Wow

Experience a day of fun learning the tools and resources to help your Cub Scouts have the BEST Scout Program possible! Pow Wow is a training convention that takes place in a festive atmosphere designed for pack leaders - the Cubmaster should take all Cub Scout leaders to this learning extravaganza. Come out to learn new things, share ideas and see what the other packs are doing. We will be offering over 100 sessions to choose from! There will be something for Leaders, Assistants & Parents! Nov. 3 from 8-4, location TBD



Wood Badge Adult Leadership Course

Wood Badge is a six-day advanced leadership course for Scout Leaders involved in all program levels- Cub Scouting, Boy Scouting, Varsity Scouting, and Venturing. Participants will learn techniques to become better leaders. registration for our 2013 Fall courses The dates for our fall Wood Badge courses are SHAC 13-3: September 12-14 and October 10-12 (Thursday to Saturday course) and SHAC 13-4: October 25-27 and November 22-24 (Friday to Sunday course). Registration is now open for SHAC 13-3 and 13-4.
NYLT Registration is open, Dec. 26-31
National Youth Leadership Training is an exciting, action-packed program designed for Councils to provide youth members with leadership skills and experience they can use in their home troops and in other situations demanding leadership of self and others. Join us this year at Bovay Scout Ranch in Navasota, TX. Content is delivered in a troop and patrol outdoor setting with an emphasis on immediate application of learning in a fun environment. Through activities, presentations, challenges, discussions, and audio-visual support, NYLT participants will be engaged in a unified approach to leadership that will give skills and confidence. This course fills up very quickly,
more info
Powder Horn this fall!
2 weekends: September 20 - 22 and October 18 - 20, 2013
Powder Horn is an action-packed, hands-on, six day course to expose adult and older youth leaders to resources available in southeast Texas. Powder Horn Training brings in many experts, or "consultants," to teach sessions. Participants will be exposed to high adventure ACTIVITIES, RESOURCES, NEW IDEAS AND EXCITEMENT to support youth in Troops, Crews, Ships and Teams! Ultimately this will support them to operate a successful high adventure program in their home units. Click here
STEM- Science, Technology, Engineering, Mathematics
STEM is part of an initiative the Boy Scouts of America has developed to encourage the natural curiosity of youth members and their sense of wonder about these fields through existing programs. From archery to welding, Scouts can't help but enjoy the wide range of STEM-related activities. Nova Awards program provides youth recognition for their efforts.
Counselors and mentors help bring this engaging, contemporary, and fun program to life for Scouts. We are currently seeking experts in these fields to support our Scouting programs and help create STEM programs for the upcoming 2013-2014 Scouting year. If you would like to share your expertise and join the new SHAC STEM committee, please contact Michelle more
Youth Protection Training
Youth Protection Training is required for all leaders to be registered with the BSA every two years. The classroom version (per Texas law) is required within the past 2 years for all adults participating in along-term camping experience in the state of Texas. This includes day camp scheduled over consecutive days, Cub Scout/Webelos Scout resident camp, summer camp, and winter camp. Adults must complete the test with a score of 70% or higher to be considered trained and will receive a training card. A copy of each test will be on file for two years. Classroom Facilitated Youth Protection Training will be available in Districts leading up to summer camp and Day Camp. You may also check web sites of neighboring districts. Check
here
for our current Youth Protection Training Dates for Facilitators and BSA Classroom Facilitated Youth Protection Trainings.
Cub Scouts, Boy Scouts, Venturing, Exploring
You are invited to explore and enjoy all the wonder and beauty of the east Texas rolling hills and lakes at Bovay Scout Ranch. Bovay Scout Ranch has a variety of camping opportunities for everyone from Cub Scouts to Boy Scout Troops and Venture Crews. Bovay Scout Ranch has year round camping program opportunities for all levels of Cub Scouts including Weekend Adventure Camps and the Webelos Coyote Trail Xtreme Adventure Camp. Bovay Scout Ranch has a great swimming pool and an air conditioned dining hall (closed on Weekend Camping dates).
Join a weekend camp out for Cub Scouts and their families. Admission covers three meals in the air conditioned dining hall, the Scout's activity supplies and a camp patch for the Scouts. Packs, Dens and individual families may
register
.
Webelow Coyote Trail Xtreme, Nov. 15-17

Webelos Coyote Trail Xtreme is a specialty Adventure Camp weekend for 4th and 5th grade Webelos. During this fast paced fun-filled weekend, Webelos work on Arrow of Light requirements while trekking and cycling across the Ranch to exciting outpost program areas. Webelos are introduced to the Boy Scouts patrol method.
Registration
Weekend Unit Camping at Bovay
Troops, Teams, Crews, Packs, or Webelos Dens can enjoy the amazing beauty of Bovay Scout Ranch rolling hills, trails and vast open spaces. Clean campsites, restrooms and showers are available; units may design their own program activities and provide their own meals during these weekends. register
Weekend Camping at El Rancho Cima
Want to camp at El Rancho Cima in the fall? Take advantage of the cooler weather and visit a "different" El Rancho Cima. Take advantage of Horseback rides, canoeing, the shooting ranges and on some weekends the ZIP LINES. More information or contact Tami Kinn at 713-756-3309
Winter Camp, Registration Starts Today
It is time to start thinking about Winter Camp. We have a limited number of spaces available. Reservations will fill up fast. visit webpage
Venturing Summit, Aug. 9-11
The Venturing Summit is the end-of-the-Summer activity for all Venturers, Sea Scouts and your friends who are thinking about joining the program. Located at Camp Strake, the Venturing Summit offers small boat sailing and rowing, slip & slide, field sports, shooting sports, and tomahawk throwing! For adult leaders, there will be a Venturing Leader Specigic Training (VLST) starting at 9am in the Safari room.
Registration starts August 2
is $45 for the weekend, $25 for Saturday night Banquet.
If you are interested in a leadership position in the Venturing Officers Association, elections will be held during the Summit on Saturday for the offices of Council Venturing President, Vice-President of Program, and Vice-President of Administration.
VOA nomination form
Make it another El Rancho Cima Summer
We had a great year at El Rancho Cima Summer Camp. You will not want to miss what we have planned for next year. To sign up for 2014 please call Tami Kinn at 713-756-3309. Don't wait, secure your week at El Rancho Cima NOW!!! If you sign up and follow the payment plan, each scout and adult will receive an El Rancho Cima T-shirt.
Raising Funds for your Eagle Project
Every Life Scout working on the rank of Eagle has to perform a project. Ideally a project does not require fundraising. However, if faced with the need to raise
funds
an Eagle candidate must develop a plan and have the plan approved using the
application.
Applicants will want to include a prospect list if wanting to approach area businesses or individuals outside of family contacts. Be sure to instruct Scouts to SAVE THEIR APPLICATION FORM; Attach the saved application and email to
eagleprojects@shac.org
Applications usually are approved within 48 hours.
Scout Days, Scout Nights
Advocare Texas Kickoff, Aug. 31
Oklahoma State vs Mississippi State - 2:30 pm

Reliant Stadium

tickets $20 includes patch. First 200 Scouts to reserve can participate in the pre-game flag ceremony.
contact Warren Caguioa
832 667 2319
Support Scouting
Whitney M. Young Jr. Service Award Luncheon, Sept. 26
The Whitney M. Young, Jr. Service Award Luncheon honors distinguished Scouts and organizations that have placed special emphasis on Scouting in support of African American Scouting initiatives in Harris and surrounding counties. The awards luncheon will be held on Thursday, September 26, 2013 from 11:30 a.m. - 1:30 p.m. at the Cockrell Scout Center, 2225 North Loop West, Houston, TX, honoring the Buffalo Soldiers Organization, Raquel Collins, Nolan & Glennie Gordon, Harry Johnson, Sr. and Willie Iles. Proceeds will support: Summer Camp Scholarships, the Council Uniform Bank, expansion of Scouting into our more challenging neighborhoods, and the Council's 12-Person Vans for Scout transportation.
Sponsorship Opportunities start at $1,500 for organizations and $75 for individuals. Contact: Charic Daniels, Solicitations Chair, 832-618-9946 or Dwayne Jones, West Division Field Director, Sam Houston Area Council, 713-756-3357
.
It's a Match Gift!
Many corporations match employee contributions made to the Boy Scouts - these gifts are known as "Matching Gifts". Additionally, some companies will make contributions on behalf of volunteer time given to Scouting. MORE
Do you work with Exxon Mobil?
ExxonMobil foundation allows districts and sub-districts in the council to establish accounts. If you are employed by Exon Mobil and would like to apply for VIP grants please call 713-756-3318 on how to proceed. Volunteer grants help districts achieve their Friends of Scouting goals.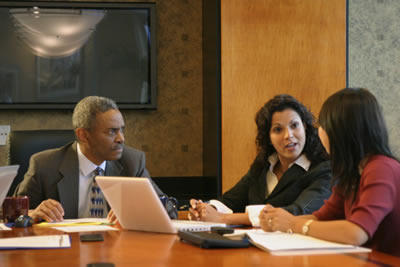 CPE, CLE Professional Education Course, Sept. 25
All CPA's, Attorneys, Financial Advisors, & CFRE's are invited to attend this complimentary course. You will receive credit hours: CPE 5.50 or CLE 5.50 and a certificate of completion will be issued. No pre-requisites required to complete the course and lunch will be provided. We welcome speakers: Karen Akiens, Michael C. Riddle, and Frank Mullins. Flyer Register
Get Your Medical Power of Attorney
Many times, we need a little encouragement to start the process of planning. At this workshop you will meet with a qualified professional for a free one hour consultation and leave with a Medical Power of Attorney/Physician's Directive document which authorizes an attorney-in-fact named by you to make all of your health care decisions when your you are incapacitated. RSVP and get more details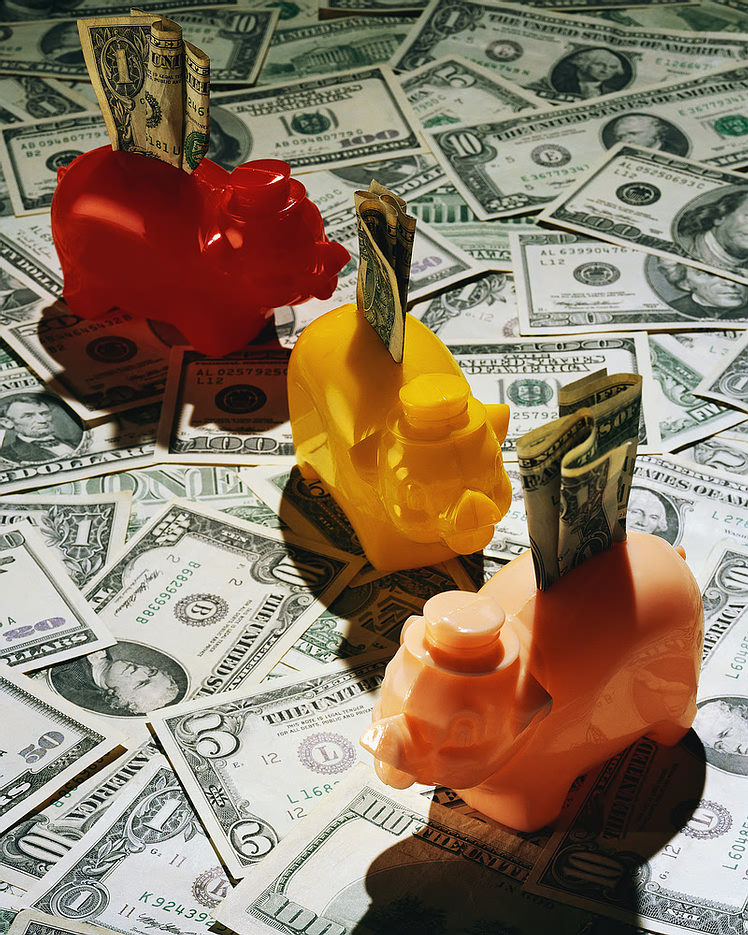 What is a Charitable Remainder Unitrust?
Like the annuity trust, a charitable remainder unitrust provides for a gift that returns an income. But unlike the annuity trust, the income from a unitrust will increase or decrease with the value of the assets placed in the trust. You determine the payout percentage when the gift is made. Each year this percentage of the value of the trust assets is paid to you or others you select. When the value of the trust investments goes higher, more income is received. The income will be less if the value of the assets declines. Additions can be made to this type of trust, and a tax deduction is allowed for a portion of each amount contributed. For many people, the unitrust can play a welcome role in planning for retirement years. Join us for the Maximize your Estate/Protect your Assets Seminar on October 2.. Available seminars
Wills & Trust Seminar on Sept. 17, Clear Lake
Save the Date: BE PREPARED, the motto of the Boy Scouts of America. In an effort to help Scouting families and supporters prepare for the future, the Endowment Committee of the Sam Houston Area Council is offering a free Wills & Trusts Seminar. This free seminar will be held Tuesday, September 17, 2013 from 6:00 to 8:00 PM at the Clear Lake City Library. For information
Reflecting on Tomorrow...The Heritage Society
Have you left Scouting in your Will? Do you intent to or need help in doing so? We can help. Be sure to share your intent by joining the Scouting Heritage Society. We will not solicit you, but will invite you to two Heritage Society events a year. If you're interested in learning more, attend one of our Seminars or Workshops.