Join Our List

A Century of Service
On April 11, 1914, the Sam Houston Area Council received its first charter to give boys the benefits of the Scouting Movement in accordance with the official handbook of the National Council. Now the Sam Houston Area Council, through its chartered partner organizations, serves nearly 50,000 youth and 20,000 volunteers in the Scouting programs.

To celebrate our Century of Service, we invite you to design the Council Strip Patch and special 5-piece commemorative patch that will serve as a featured recognition for participating in the 100th Anniversary activities. Make your mark on our shared history and submit a patch design by July 31st. More

For Our Leaders, Parents, Volunteers...
Membership Policy Update
There have been several questions raised recently concerning our members wearing their uniforms while participating in events such as parades, rallies or demonstrations supporting political and social issues. see
Uniform policy
In the weeks ahead, you will begin receiving updates that will outline the work of the membership policy implementation group and its progress.
Leader's News
Celebrating a Century of Service...Design the patch
To celebrate our Century of Service, we invite you to design the Council Strip Patch and special 5-piece commemorative patch that will serve as a featured recognition for participating in the 100th Anniversary activities. Make your mark on our shared history and submit a patch design by July 31st. More
Popcorn
Pay for your entire Scouting program and encourage your Scouts to learn life lessons by "earning their own way." The Scout Award Program motivates Scouts with incentives such as: The $600 Club, $1500 Club & the Trails-End College Scholarship Program. Sell Online - (registration opens July 15th) or sell to family, neighbors and friends during the take order sale starting October 1st. All sales are combined and count toward the Scout Reward/Prize program. Sales materials & training is provided at one of 5 different Council Popcorn Kick-off locations. Choose which session best suits your schedule! Limited seating/Two people per unit please! Dinner, Training & FREE Leader's Tools. All sessions start promptly at 7PM. Reserve your seat for training kick-off here
All units MUST sign up to sell in order to sell popcorn. Please direct popcorn inquiries to popcorn@scouting.org. Check out the popcorn page
Nominate Hornaday Gold Badge for Adults by Aug. 1
Scouting is an enthusiastic supporter of conservation efforts and programs. The Hornaday Awards for youth (Unit Award, Badge, Bronze Medal, and Silver Medal) recognize significant contributions to conservation and to conservation-related education by Scouts.
There are also adult Hornaday recognitions that commemorate the contributions of leaders to conservation. One of these, the Hornaday Gold Badge, is presented in recognition of the influence the nominee has had on youth and educational programs emphasizing sound stewardship of our nation's natural resources and environmental improvement a period of at least three years.
The Council Conservation Committee wants to recognize the champions of conservation in the Sam Houston Area Council. We ask that you nominate deserving individuals. Nominations should be sent to Paul Roberts at proberts@alumni.rice.edu no later than August 1, 2013. Forms can be found here


Train the Recruiter
The Sam Houston Area Council will be hosting a "2013 SHAC Fall Recruiting Train-the-Recruiter" Training for District Fall Recruiting Chairs. The trainings will be held on July 24 and July 31at 7pm at held at Cockrell Scout Center. This training will have breakouts for districts that have full school access and districts that have limited or no school access. Every district will host a fall recruiting workshop, led by the district fall recruiting chair, in the district in early August based on the level of school access. Fall Recruiting Chairs
click here to register
Tour Plans
The new online tour and activity plan has been developed and is active. Please go to www.myscouting.org. You do not need a tour plan for Council sponsored activities or camping at Council camps. For the Council's Guidelines on when to file a tour plan, Click Here. The new plan no longer requires signatures or approvals. Rather, as the plan is completed online, the required prerequisites for that type of trip or activity will be displayed. Before being allowed to submit the form, the person completing the form will have to certify that all prerequisites will be met prior to conducting the trip or activity. Once submitted, an email notification will be sent to your council, chartered organization, committee chair, unit leader, and emergency contact to let them know that a plan has been submitted. Receivers of this notification can log in to MyScouting and review the plan. It is important to maintain current leadership information including email addresses in the system. Links will also be provided to current program-required training and education.
Cub Scouts, Boy Scouts, Venturing, Exploring
Tiger Cubs to Attend Resident Camp
The following change to NCAP and Guide to Safe Scouting allows Tiger Cubs to attend resident camp with their adult partner or guardian. This change takes effect immediately. read more
.
Destination BOVAY...New Cub Scout Packs, save 25%
If you are a newly chartered Cub Scout Pack in the Sam Houston Area Council, we have an amazing DEAL for you. Sign up to attend the 2013 Bovay Scout Ranch Summer Resident Camp New Leader's Guide More contact Geno Aguilar 713 756 3304
Bovay Scout Ranch Cub Scout Resident Camp
Join a three-night camp out for Scouts entering 2nd - 5th grade the following school year. Sessions starting July 7 - Aug. 3. From Scout skills to rank advancements, these camps are full of fun and learning. Scouts attending resident camp are also encouraged to register for District Day Camp as the advancements offered at Resident Camp add to those offered at Day Camp. All (8) Sessions are now open for registration on-line, ask about our new unit 25% discount at 713 756 3304.
Adventure Camp at Bovay
Join a weekend camp out for Cub Scouts and their families. Admission covers three meals in the air conditioned dining hall, the Scout's activity supplies and a camp patch for the Scouts. Packs, Dens and individual families may
register
.
Weekend Unit Camping at Bovay
Troops, Teams, Crews, Packs, or Webelos Dens can enjoy the amazing beauty of Bovay Scout Ranch rolling hills, trails and vast open spaces. Clean campsites, restrooms and showers are available; units may design their own program activities and provide their own meals during this type of weekends. register
Northern Tier National High Adventure Programs
Since 1923 Scouts have been going to Ely, MN to paddle in North America's Canoe Country. 90 years later, Northern Tier National High Adventure Programs are still offering wilderness adventures with top notch staff and state of the art equipment. Northern Tier now offers wilderness canoeing expeditions in Northern Minnesota, Northwestern Ontario and Northeastern Manitoba through three canoe bases. Reservations are open for Northern Tier's 2014 season visit here for more information/register
Scout Days, Scout Nights
Ringling Bros. and Barnum & Bailey Circus
Brought to you locally by Chick-fil-A

DRAGONS! July 17 / 7:30
$27, $20,
and $13
(service fees may apply
)
Reliant Stadium
F

or information or to order groups of ten or more, please contact Christina at 281-367-9717 or email at
christina@texasgrouptickets.com
OR purchase individual tickets online by
clicking here
Use the password SCOUT. Note that service and handling fees will apply for online purchases MORE
Astros vs Mariners
Games start at 1:05 p.m. RECEIVE A FREE 2012 SCOUT DAY PATCH for the first 2000 ticket purchasers. Also save on service charges and handling fees when you order for a group of 20 or more, contact
Brent Broussard
at 713.259.8316

purchases of less than 20 tickets...

Log on

and

use code

Scout MORE
Support Scouting
Whitney M. Young Jr. Service Award Luncheon, Sept. 26
The Whitney M. Young, Jr. Service Award Luncheon honors distinguished Scouts and organizations that have placed special emphasis on Scouting in support of African American Scouting initiatives in Harris and surrounding counties. The awards luncheon will be held on Thursday, September 26, 2013 from 11:30 a.m. - 1:30 p.m. at the Cockrell Scout Center, 2225 North Loop West, Houston, TX, honoring the Buffalo Soldiers Organization, Raquel Collins, Nolan & Glennie Gordon, Harry Johnson, Sr. and Willie Iles. Proceeds will support: Summer Camp Scholarships, the Council Uniform Bank, expansion of Scouting into our more challenging neighborhoods, and the Council's 12-Person Vans for Scout transportation.
Sponsorship Opportunities start at $1,500 for organizations and $75 for individuals. Contact: Charic Daniels, Solicitations Chair, 832-618-9946 or Dwayne Jones, West Division Field Director, Sam Houston Area Council, 713-756-3357
.
It's a Match Gift!
Many corporations match employee contributions made to the Boy Scouts - these gifts are known as "Matching Gifts". Additionally, some companies will make contributions on behalf of volunteer time given to Scouting. MORE
Dodgeball...The Wrap
Fifty three corporate Dodgeball teams suited up and competed Saturday, June 8th at Competitive Edge Sports in Spring, TX. Black Gold from Anadarko Petroleum placed third, Deloitte Domination placed second, and Aasta La Vista of Technip placed first, and the big winner: Scouting - having raised more than $125,000 for Scouting in the Sam Houston Area Council. A big thanks to our key sponsors: Anadarko Petroleum, event sponsor;  Technip - Duco, ball sponsor; and Core Labs and Exterran, net sponsors. Court sponsors included: Deloitte, FMC Technologies, Noble Energy, Intecsea WorleyParsons, Savage Services and Schlumberger. The event was chaired by Craig Collins. Flag ceremony by Boy Scouts from Middlegate Village Property Owners Association Troop 202. Thanks to all who served and gave so generously to make this a truly fun successful event!
Get Your Medical Power of Attorney
Many times, we need a little encouragement to start the process of planning. At this workshop you will meet with a qualified professional for a free one hour consultation and leave with a Medical Power of Attorney/Physician's Directive document which authorizes an attorney-in-fact named by you to make all of your health care decisions when your you are incapacitated. RSVP and get more details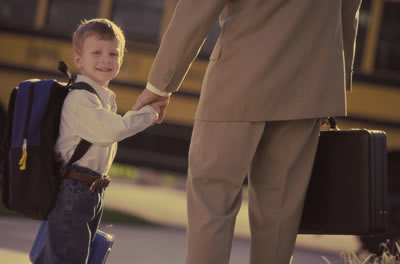 What is a Charitable Remainder Annuity Trust?
A charitable remainder annuity trust is a way to make a gift that allows you to retain income from your property for life or for another period of time you specify. Your funds are held separately and invested for payment of a fixed and regular income to you and/or someone else you name.  When the trust ends (at the death of the income recipient(s) or at the end of the period you specify), whatever remains in the trust is distributed for the charitable purposes you specify.The payments you receive each year will be at least 5% of the amount placed in the trust or more if you specify this. A tax deduction is allowed at the time you create your trust.  Its size depends on your age, payment percentage, and other factors. Available seminars
Wills & Trust Seminar, Clear Lake
Save the Date: BE PREPARED, the motto of the Boy Scouts of America. In an effort to help Scouting families and supporters prepare for the future, the Endowment Committee of the Sam Houston Area Council is offering a free Wills & Trusts Seminar. This free seminar will be held Tuesday, September 17, 2013 from 6:00 to 8:00 PM at the Clear Lake City Library. For information
Reflecting on Tomorrow...The Heritage Society
Have you left Scouting in your Will? Do you intent to or need help in doing so? We can help. Be sure to share your intent by joining the Scouting Heritage Society. We will not solicit you, but will invite you to two Heritage Society events a year. If you're interested in learning more, attend one of our Seminars or Workshops.
Order of the Arrow
Vigil Nomination
Nominate those Arrowmen who are deemed worthy for consideration for our Order's highest recognition, the Vigil Honor. We encourage you to look closely at the Scouts and Scouters in your chapter or committee who have devoted themselves to the ideals and purpose of the Order in their actions, and in turn warrant the cheerful spirit and devotion to service that is inherent in the character of a brother in the Vigil Honor.
Nomination form and more
due Aug. 1
It is very important to attach a photograph to the nomination form, and please include a recommended Vigil name and a short explanation for the Vigil name. The explanation will make it easier for the Cherokee translation. Questions... contact Colonneh Vigil Advisor, Bob Christopher
Bob Christopher:
Ordeals

Congratulations if you have been elected into the Order of the Arrow in Fall 2012. You can now register to attend your Ordeal. Each candidate must complete their Ordeal in 2013.
Register
OA Dues

It is now time to renew your dues for 2013. Remember that you must be dues paid in order to wear you Lodge flap and also be a registered member of BSA. You can now also order extra lodge flaps when paying your dues online that will be shipped to you along with your membership card. Pay your 2013 dues
online