We are proud to partner with the largest sustainable building event in the US as it marches into New Orleans! Join us this October for Greenbuild 2014 and help us show the world why the Crescent City is the perfect setting for the green movement.
COLORADO ARCHITECTS GROUP MERGING 5 AIA CHAPTERS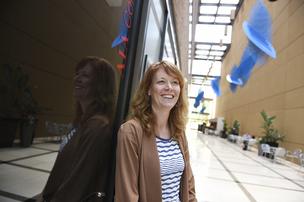 Cathy Rosset, the executive vice president and CEO of AIA Colorado says: "To survive as a business, we need to embrace new technology and provide more flexible tools for members."
Cathy Rosset says architects are always working to create something new but can be hesitant to change old structures.
Colorado's professional architecture association, the American Institute of Architects, is working to change that with its merger of the state's five chapters said Rosset, executive vice president and CEO of AIA Colorado.
The merger, announced April 22, will consolidate the local financial and legal functions at the state chapter, freeing the local sections to focus their resources on serving local members. Full Story
ANOTHER ANSWER TO SHOOTINGS: DESIGN SAFER SCHOOLS
Shortly after the elementary school shooting in Newtown, Conn., in 2012, New York lawmakers passed the SAFE Act, one of the strictest gun laws in the country. While the legislation continues to draw criticism from gun rights activists, the New York State chapter of the American Institute of Architects has gone a different route by trying to design safer schools. Full Story
7 NEW MATERIALS THAT COULD CHANGE HOW OUR BUILDINGS ACT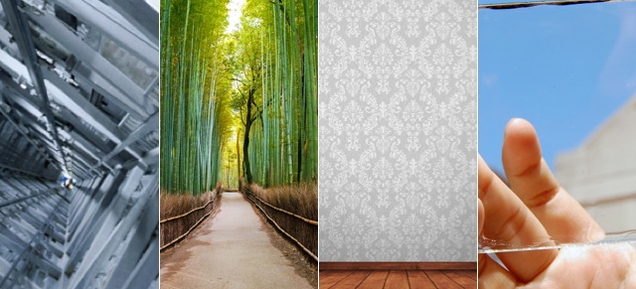 The gap between material science and actual construction is very far and very wide. It can take decades to move a breakthrough in engineering from a lab to a building site. But as architects and engineers face bigger challenges-from earthquakes to dwindling resources to sheer cost-a new generation of smart materials is emerging.
Over the past month, a number of fascinating studies have crossed our desks, some of which are still quite far from a reality outside the lab. Still, these projects show us where building science is heading, and how, in months or years or even decades, our buildings might act. Full Story
Paint that can sense cracks in a structure
Carbon Fiber Rope that doubles the height of skyscrapers
Plastic that lights up in the wind
Completely invisible solar cells
Bamboo that can stand up to steel & concrete
Smart bricks that act like legos
Wallpaper that charges your phone
ARCHITECTURAL RECORD ANNOUNCES WINNERS OF FIRST ANNUAL WOMEN IN ARCHITECTURE AWARDS
Architectural Record today announced the five winners of its first annual Women in Architecture Awards, recognizing the design leadership of American women architects.
"We aim to honor and celebrate women, and to advance the conversation about their role in the field," said Cathleen McGuigan, the editor-in-chief of Architectural Record. "Though women now make up 43 percent of the architecture students in the U.S., they account for only 21 percent of licensed architects in firms. Only 17 percent of partners and principals of firms are women. But the good news is that there's a growing contingent of women designers whose architecture is having a profound impact on the built environment. Our first Women in Architecture Awards honor five outstanding practitioners whose work helps to open doors to the future." Full Story
BADGES FOR DESIGN PROS
Houzz, an online platform that helps homeowners and design professionals connect, is now partnering with the American Institute of Architects on a digital badging benefit.
About the SmartMarket Report Downloadable and free to AIA members, The Drive Toward Healthier Buildings: The Market Drivers and Impact of Building Design and Construction on Occupant Health, Well-Being and Productivity is the latest SmartMarket Report produced by McGraw-Hill Construction. The report is commissioned by AIA to document the positive economic impact of investing in the design and construction of healthier buildings from the perspective of owners, architects, and human resources professionals.