July-August 2013
Educational Options


& TalentIgniter

Newsletter
Greetings!

We have been really busy this summer with the normative testing for the 5th Edition of the Wechsler Intelligence Scales for Children. So busy, in fact, that we only have time to put out a combined July-August newsletter, rather than one for each month! Our calendar is now completely full for the remainder of the summer. But we have plenty of openings beginning in September, and we are looking for 25 more people to participate in this research. So please see the article below for details and let us know if this interests you.

Please note in Keeping Up With Dr. Ruf that Dr. Michael Shaughnessy, Professor in Educational Studies and Consulting Editor for Gifted Education International and Educational Psychology Review, has published an interview with Dr. Ruf.

We hope you continue to enjoy a beautiful summer!

Best wishes,

Kathy Hara, Editor
WISC-V Normative Testing
We continue to look for participants in an exciting opportunity to assist in field research.
Pearson Education Inc
. will be releasing the 5th edition of the Wechsler Intelligence Scale for Children (WISC-V) in 2014. In an effort to ensure that the assessment tool works well for children of all ability levels, Dr. Ruf has been selected to be an examiner to help norm the test. Participants will earn a stipend totalling $55 in appreciation for their help.
We are particularly looking for an economically and culturally diverse group of candidates who live in the Twin Cities area, or who could conveniently travel here.
Here are some of the basic requirements:
Your child must have been previously tested and have an IQ of 130 at the 98th percentile or above.

Your child cannot have been tested on ANY intelligence measure in the previous 6 months, or on any Wechsler Intelligence test in the prior year from when we schedule the test with Dr. Ruf.

Your child's primary language MUST BE ENGLISH.

Your child must have no diagnosis of any learning disability.

Testing will be conducted in Dr. Ruf's home office in Golden Valley, Minnesota. We are generally scheduling morning and afternoon appointments for Tuesdays, Wednesdays and Thursdays, and morning appointments on Fridays. The testing takes approximately 4.5 to 5.0 hours. We are currently booking appointment dates beginning in early September and will continue to do testing through the end of the year.

We can test up to five children in each age group, and the ages we still need are 7 through 12 and 14 through 16.
If you believe your child would qualify to participate in this testing, please write to me at Kathy@educationaloptions.com for more information.
Mathematics and Logical Thinking
How often have you heard young students question why they have to study math, since they'll never need to use it in the "real world"?
Well, here's a nice article that can explain it for them. Bryna Kra, in her article Mathematics: 1,000 Years Old, and Still Hot, which appeared in the Chronicle of Higher Education, discusses how mathematics is core to the study of the other STEM subjects. We need to be doing a better job preparing our students in high school so they are ready to study the sciences when they go on to college.
Helping Bright Minds Overcome Disillusionment
Many bright idealists find themselves disillusioned in today's world, and they may experience existential depression as they examine their lives and search for meaningfulness. Theyneed more than medications. It is fundamentally more important for those with existential depression to become aware that others have had similar experiences, and to realize that someone truly understands their idealism, disillusionment, and anger that things are not as they "should be." Now here is a book that will help such individuals to understand themselves and their struggles: Searching for Meaning: Idealism, Bright Minds, Disillusionment, and Hope.
Written by Dr. James T. Webb, publisher at Great Potential Press, the book also includes helpful information and suggestions for actions that disillusioned idealists can use to better manage their feelings and thoughts in ways that will nurture their idealism and provide a sense of satisfaction and contentment.
Protecting Our Children in the Digital Age
In the United States, 87% of kids are connected to the Internet. And we all know that can be both good and bad. The question has been, what can parents do to protect their children from harm as they browse the World Wide Web?
Qustodio is a software product that can help families stay safe. For instance, parents can block harmful websites and set up customizable limits to Internet access. Qustodio offers a free version and a premium version. Check out their website and see if this might be something that could work for you.
Online Classes for Gifted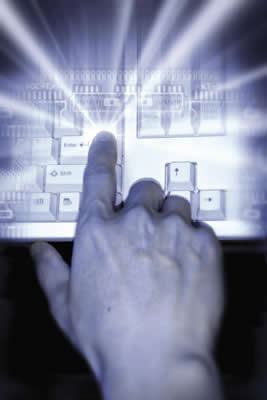 Would your gifted child be intrigued to learn about becoming a veterinarian, or perhaps about anthropology in action or radiation or medical microbiology? SIG Beyond Online is offering eight weeks of intensive online study for gifted children ages 4 to 18 in these courses and more, beginning September 23. Learn more about how Beyond Online works. More information about the fall program will be posted in August.
More Online Classes for Gifted
Do you have a child who had to sit in class learning the alphabet, even though he or she was already reading chapter books? Here is another online class for gifted children, where participants can advance at their own pace - Guinevere's Gifted Group (G3). Young gifted learners who are ready for new challenges will find fun and appropriate activities to help them understand and interact with new ideas at the junior high and high school levels. Classes offer age-appropriate activities and accommodations for varied learning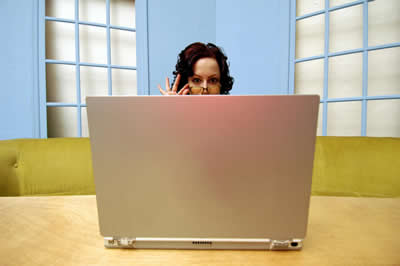 styles, as well as social interaction with true peers.
Classes are run on the semester system, and the Fall Semester starts August 15.
And Sometimes Y
A few years ago, we publicized a book by our friends Leslie Schultz and Julia Braulick, The Howling Vowels. We are happy to announce that their second mother-daughter collaboration is now out - And Sometimes Y.
These books are recommended for children of any age. The main protagonist is Alexa Stevens, who at 14 is homeschooled, brimming with questions, ready for fun, and profoundly gifted with verbal dexterity. She continues to struggle with the challenges of expressing her own authenticity while accepting others for who they are--and who they are becoming.
In Minnesota: Making the Most of the College Experience

We wanted to let our Minnesota readers know about this August event: Our accountants, Accredited Investors, will host

a panel of college students and recent graduates to share invaluable learning experiences. Subjects will include successes achieved, failures learned from, lessons acquired, as well as practical tips regarding setting up checking accounts, studying abroad, and getting the most bang for your college buck. Dinner/refreshments will be provided.

This event is designed for college bound or college-age individuals (ranging in age from 17-23) who would be interested in connecting with other people going through similar experiences. In addition, Accredited Investors will provide some financial tips appropriate for college. The event will take place at Accredited Investors in Edina on Thursday, August 8, from 6:00-7:30 PM. Please RSVP by Thursday, August 1, to barbara.schiel@accredited.com.
Visit www.EducationalOptions.com to learn about how Dr. Ruf's 4-Step Process will empower you to get your bright child's needs met. The website also includes many articles written by Dr. Ruf and others about gifted issues; categorized lists of books recommended for those seeking more information about their gifted children and themselves; Dr. Ruf's speaking schedule; an archive of this monthly newsletter, beginning in 2006; and more.



TalentIgniter invites you to browse the many features offered on its website, including the following:
5 Levels of Gifted: School Issues and Educational Options
Formerly titled Losing Our Minds: Gifted Children Left Behind), 5 Levels of Gifted, published in 2005 by Great Potential Press, combines four years of data gathering from 50 families
78 children with nearly 30 years of research and experience in the field of giftedness, individual differences, and high intelligence. The book is aimed primarily at parents and vividly describes the upper 10 to 15 percent of the intellectual continuum in human beings from birth to adulthood as manifested in their behaviors, thoughts, accomplishments, and test scores. She introduces the concept of Levels of Giftedness and makes it very clear how many factors contribute to a person's intellectual levels and achievement.
Keys to Successfully Raising the Gifted Child
You know your child is gifted. But how does that impact day-to-day life and your role as a parent?
Written by Deborah L. Ruf, Ph.D., and Larry A. Kuusisto, Ph.D., Keys to Successfully Raising the Gifted Child is for parents who are new to the idea that their children might be intellectually advanced or gifted. This ebook addresses important parenting issues, including what to actually tell your child about his or her giftedness, how schools approach learning differences, best ways to provide emotional support, sibling rivalry, and more.
The book delivers lots of provocative information that will lead to hours of good discussion, debate, and further investigation and research by group or class participants studying the gifted and talented.