June 2013
Educational Options


& TalentIgniter

Newsletter



Besides her years of expertise as an educational consultant, Dr. Ruf also is well established as a national and international speaker on all issues of giftedness.

Greetings!

Is school out yet? I hope you are looking forward to a wonderful summer, with many exciting adventures scheduled for the coming months.

By the way, the TalentIgniter website recently discovered a problem with purchasing the Ruf Estimates from the "My Hub" page (accessible to registered users). If you experienced this problem, please try again - it has been fixed!

We are still looking for testers for the 5th Edition of the Wechsler Intelligence Scales for Children. Please see the article below for details.

Best wishes,

Kathy Hara, Editor
WISC-V Normative Testing
We are still looking for participants in an exciting opportunity to assist in field research. Pearson Education Inc. will be releasing the 5th edition of the Wechsler Intelligence Scale for Children (WISC-V) in 2014. In an effort to ensure that the assessment tool works well for children of all ability levels, Dr. Ruf has been selected to be an examiner to help norm the test, and the group she has been asked to assess is gifted children and teens, ages 6 years through 16 years, 11 months.
Here are some of the basic requirements:
Your child must have been previously tested and have an IQ of 130 at the 98th percentile or above. Pearson has requested that the primary qualifying test be no older than 2 years for children under 10, 3 years for children under 15, and 5 years for the older age range of 15-16.

Your child cannot have been tested on ANY intelligence measure in the previous 6 months, or on any Wechsler Intelligence test in the prior year from when we schedule the test with Dr. Ruf.

Your child's primary language MUST BE ENGLISH.

Your child must have no diagnosis of any learning disability.

Testing will be conducted in Dr. Ruf's home office in Golden Valley, Minnesota. We are generally scheduling morning and afternoon appointments for Tuesdays, Wednesdays and Thursdays, and morning appointments on Fridays. We are currently booking appointment dates through the summer, but will continue to do testing through the end of the year.
So if you believe your child would qualify to participate in this testing, please write to me at Kathy@educationaloptions.com for more information.
True vs. Right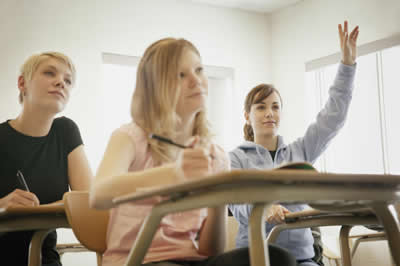 Here's a thought-provoking article that I found in a recent Games for Educators newsletter, titled True vs. Right. The author, Patrick Matthews, discusses how children often respond to questions with what they believe is the "right" answer, and what you can do to get more "true" answers.
Open Letter to Students and Teachers
Carl Zimmer is an award-winning science writer who recently posted a very interesting article,
An Open Letter to Science Students and Science Teachers
. The author of 13 books, whose work also is frequently published by the New York Times and National Geographic, Zimmer began to notice an increase in emails from students requesting information related to his writing.
Here is part of his message to students:
"You're the first generation to grow up in the ocean of information that we call the Internet. In some ways, this makes you incredibly lucky. You can get hold of information in a matter of seconds that the students in the picture above [from National Geographic] would never be able to find. . . . But the Internet is not an Answer Machine, into which you type a vague question and out of which comes a paragraph you can drop into an assignment."
This is a fun read and a thought-provoking article, with many interesting comments posted from readers.
Safe Swimming

Here's an article that has been making the rounds in the social media. While it's a little off topic in terms of focusing on gifted issues, it seems like valuable information for anyone - and especially for those of us who live in the Land of 10,000 Lakes!
In the article, Drowning Doesn't Look Like Drowning, Mario Vittone writes about how a child in trouble in the water doesn't react the way we may expect or the way it is portrayed on TV. So, as we begin summer vacations, this could be useful to know.
Gifted Children and Anxiety
Gifted learners are often vulnerable to anxiety, worrying, obsessing, and perfectionism. In a recent video, Dr. Dan Peters, author of
Raising Creative Kids
, talks about "
Taming the Worry Monster: Anxiety in Gifted Children
," to the Boulder Valley Gifted and Talented program in Boulder, Colorado. Dr. Peters offers practical advice and strategies for managing anxiety, for both children and adults.
Supporting Emotional Needs of the Gifted
Whether you are new to the gifted community or a long-time advocate, you are bound to find the SENG Annual Conference a rewarding and empowering event. And you can bring the kids!
This year's event will be in Orlando, Florida, from July 19 to 21. Featuring some of the leading experts in the field of giftedness, the conference is uniquely focused on the social and emotional development and challenges facing the gifted population.
There is still time to register for this conference. Learn more at SENG's website.
Homeschooler Uprising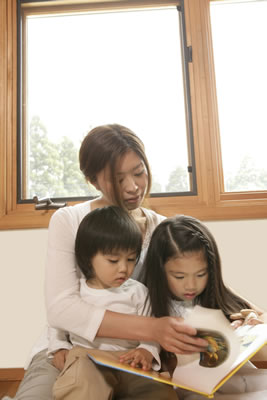 Here's an interesting article from Accuracy in Academia, Homeschooler Uprising in America? The author, Spencer Irvine, notes that the number of families homeschooling their children is increasing. Not only that, but those homeschooled kids are outperforming public school students.
In Minnesota: Summer Courses at ECAE
The Edina Center for Academic Excellence is offering some fun classes for eager learners during the summer. There will be Math classes available, along with Introduction to Rocket Science and Public Speaking. Sounds like fun!
Visit www.EducationalOptions.com to learn about how Dr. Ruf's 4-Step Process will empower you to get your bright child's needs met. The website also includes many articles written by Dr. Ruf and others about gifted issues; categorized lists of books recommended for those seeking more information about their gifted children and themselves; Dr. Ruf's speaking schedule; an archive of this monthly newsletter, beginning in 2006; and more.



TalentIgniter invites you to browse the many features offered on its website, including the following:
5 Levels of Gifted: School Issues and Educational Options
Formerly titled Losing Our Minds: Gifted Children Left Behind), 5 Levels of Gifted, published in 2005 by Great Potential Press, combines four years of data gathering from 50 families
78 children with nearly 30 years of research and experience in the field of giftedness, individual differences, and high intelligence. The book is aimed primarily at parents and vividly describes the upper 10 to 15 percent of the intellectual continuum in human beings from birth to adulthood as manifested in their behaviors, thoughts, accomplishments, and test scores. She introduces the concept of Levels of Giftedness and makes it very clear how many factors contribute to a person's intellectual levels and achievement.
Keys to Successfully Raising the Gifted Child
You know your child is gifted. But how does that impact day-to-day life and your role as a parent?
Written by Deborah L. Ruf, Ph.D., and Larry A. Kuusisto, Ph.D., Keys to Successfully Raising the Gifted Child is for parents who are new to the idea that their children might be intellectually advanced or gifted. This ebook addresses important parenting issues, including what to actually tell your child about his or her giftedness, how schools approach learning differences, best ways to provide emotional support, sibling rivalry, and more.
The book delivers lots of provocative information that will lead to hours of good discussion, debate, and further investigation and research by group or class participants studying the gifted and talented.