April 2013
Educational Options


& TalentIgniter

Newsletter
Greetings!

Social Security and Medicare are no longer political talking points for Dr. Ruf and me. And "retirement" is a word tossed about in our conversations more and more lately. Now we have come to a decision: I am going to retire next February (2014), and Dr. Ruf is going to cut back.

What that means is that Dr. Ruf is going to stop seeing new clients after February, and discontinue administering assessments. She will, however, continue consulting with current clients as needed. Mostly, though, she hopes to devote her time to research and writing about her passion - giftedness in children and adults.

In addition, both Dr. Ruf and I will continue to work on TalentIgniter. Our TalentIgniter Team have more ideas we want to develop. And I will continue to send out the TalentIgniter Newsletter, although it will more likely be bimonthly.



We expect to be very busy over the next year, but we think the time will go very fast. As we refine our plans, we will let you know.

Best wishes,

Kathy Hara, Editor

Some other reasons Dr. Ruf will cut back her business responsibilities are her grandchildren. She wants to spend as much time with them as she can!
Giftedness Not Disorder
SENG (Supporting Emotion Needs of the Gifted) has worked for many years to educate health care professionals about the possibility of misdiagnosis of gifted children and adults. SENG has sponsored numerous CE courses around the country on this topic, and has also published a free brochure that is being distributed to health care professionals. Practitioners who want copies of this brochure sent to them may contact Marianne Kuzujanakis, M.D. at Marianne.Kuzujanakis@sengifted.org.
Misdiagnosis has been receiving increased public interest, and SENG has made us aware of an article recently published in Psychology Today and Psychiatric Times.
Here is an excerpt from Dr. Allen Frances's article, Giftedness Should Not Be Confused With Mental Disorder: When pediatric diagnoses are carelessly applied, gifted children are frequently mislabeled with ADHD, autistic, depressive, or bipolar disorders. Yet sometimes being gifted effectively hides these same conditions. . . And many gifted children are never identified as gifted. Wasting much of their day in unsuitable classrooms, they may behave in unacceptable ways. Despite giftedness being akin to a special need, funding for it is scarce and the needs of gifted minority and poor children are shamefully overlooked. Very few articles are found in the pediatric medical literature about giftedness.
Math Fun and Games
Because fun matters, please check out an article by Reisa Schwartzman in the latest Games for Educators newsletter. Schwartzman offers many tips to parents on how to build enthusiasm for math through fun and games.
Otherwise, there are plenty of interesting articles, games and podcasts to be found in this newsletter. Sign up and have this great resource delivered to your inbox!
Davidson Institute Newsletter
For encouraging news about the accomplishments of America's gifted youth, I recommend reading the Davidson Institute online newsletter for March. The newsletter features the top award winners in the Intel Science Talent Search, along with links to detailed descriptions of the students' projects. And these are very impressive projects.
Then keep reading for updates on the state of gifted education. Some of it is even good news!
Online Summer Program
Some summer programs can let you camp out at home! For instance, Summer Institute for the Gifted is offering a Beyond Summer Online Learning Program, which is a unique 8-week online course for students aged 7 to 14. The program, which begins July 1, includes thought-provoking topics that allows students to connect with peers from all around the world.
These courses offer students curriculum beyond what is offered during the school day, are wide ranging in potential interest areas for individualized learning, and engage students in hands-on learning through speaking, writing, researching, analyzing, reasoning and questioning.
Check out SIG's website to learn more about this program. The application deadline is June 24.
Alternate Multiverse
Curious Minds
John Barell is an "educational adventurer." And he wants your children to be educational adventurers, as well, by helping them develop the skills of inquiry, problem solving, critical/creative thinking and reflection. Barell, who actually explored Antarctica as a young man while in the Navy, became an educator and is now a professor emeritus at Montclair State University in New Jersey. He has written books as aids for teachers and parents, and now his new book is due out in a few days - April 15. Check out the Facebook page for Did You Ever Wonder? Fostering Curiosity Here, There and Everywhere. The book, published by International Baccalaureate, is designed for parents who wish to help their children and young adolescents become more curious about the world and how to conduct purposeful investigations, think critically and reflect on what they learn.
Besides the Facebook page, watch for more information about this book at Barell's website, More Curious Minds. While you are there, check out his other books and read his blog.
Maths Insider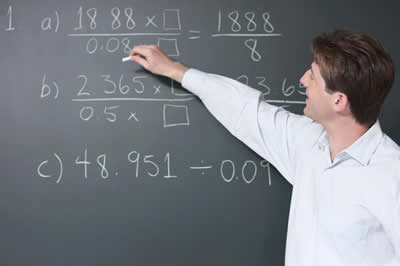 Caroline Mukisa is a British expatriot currently living in the Middle East. She is also the mother of four. In her interactions with other parents, she realized there was a need for a blog to help other parents find stress-free ways for their kids to learn and appreciate the importance of math (although, being British, the term is maths). So she started a blog called Maths Insider.
In a recent blog, Mukisa said she has learned that her kids will sit down and watch a science video as long as the subject is interesting. She noticed particularly that her kids enjoyed watching the short videos found on You Tube. So her readers are the beneficiaries of her list of 10 Fab Science and Math You Tube Channels, along with her reasons for recommending each.
Thanks for Making Us a Constant Contact All Star!
We wanted to share the great news and express our gratitude to you, our loyal customers, for receiving this honor for 2012. We couldn't have done it without you! Our newsletters are made with our customers and supporters in mind, so thank you for engaging and interacting with us.
Visit www.EducationalOptions.com to learn about how Dr. Ruf's 4-Step Process will empower you to get your bright child's needs met. The website also includes many articles written by Dr. Ruf and others about gifted issues; categorized lists of books recommended for those seeking more information about their gifted children and themselves; Dr. Ruf's speaking schedule; an archive of this monthly newsletter, beginning in 2006; and more.



TalentIgniter invites you to browse the many features offered on its website, including the following:
5 Levels of Gifted: School Issues and Educational Options
Formerly titled Losing Our Minds: Gifted Children Left Behind), 5 Levels of Gifted, published in 2005 by Great Potential Press, combines four years of data gathering from 50 families
78 children with nearly 30 years of research and experience in the field of giftedness, individual differences, and high intelligence. The book is aimed primarily at parents and vividly describes the upper 10 to 15 percent of the intellectual continuum in human beings from birth to adulthood as manifested in their behaviors, thoughts, accomplishments, and test scores. She introduces the concept of Levels of Giftedness and makes it very clear how many factors contribute to a person's intellectual levels and achievement.
Keys to Successfully Raising the Gifted Child
You know your child is gifted. But how does that impact day-to-day life and your role as a parent?
Written by Deborah L. Ruf, Ph.D., and Larry A. Kuusisto, Ph.D., Keys to Successfully Raising the Gifted Child is for parents who are new to the idea that their children might be intellectually advanced or gifted. This ebook addresses important parenting issues, including what to actually tell your child about his or her giftedness, how schools approach learning differences, best ways to provide emotional support, sibling rivalry, and more.
The book delivers lots of provocative information that will lead to hours of good discussion, debate, and further investigation and research by group or class participants studying the gifted and talented.