March 2013
Educational Options


& TalentIgniter

Newsletter



Besides her years of expertise as an educational consultant, Dr. Ruf also is well established as a national and international speaker on all issues of giftedness.

Dr. Ruf continues to write many articles, blogs, and book chapters. These can be found at

http://educationaloptions.com/resources/resources_ruf_ar.php.

Greetings!

Lately I've been reading Steve Jobs, the biography written by Walter Isaacson. I have to say I've been totally fascinated by the life and character of this complicated and intense man, reading of how his genius has transformed the industries of personal computers, animated movies, music, phones, tablet computing and digital publishing.

Last night while reading this book, one of Jobs's quotes really struck me. He was talking about one of his daughters, and he said she was "in the process of learning how to be who she is."

That is our goal at Educational Options, actually - to help you and your children be who you are, to figure out what inspires each of you and to help you build your lives on your strengths and passions. Our hope for all of you is that you find your authentic selves.

Best wishes,

Kathy Hara, Editor
Learning Code
As long as I'm discussing Steve Jobs, here's another quote from him: "I think everybody in this country should learn how to program a computer because it teaches you how to think."
Bill Gates, Mark Zuckerberg, Bill Clinton and many others believe this is worthwhile, as well, to the extent that they've volunteered their time to make some short videos and encouraging teachers to play them in their classrooms. The object is to inspire kids to learn computer science. It's not a bad idea for adults, either! Take a look at these videos and browse the other offerings at code.org.
Recognizing One's Own Intensity
"Owning one's own intensity may also mean owning one's own giftedness as well," writes Belinda Seiger in her article Mindful Intensity, posted on the Talent Development Resources website. Heightened sensitivity, perfectionism and intensity often come with the territory of giftedness, even though gifted people may not recognize those traits in themselves.
Dr. Seiger is the founding director of The Momentum Center for Psychotherapy based in New York City and New Jersey, where she specializes in working with gifted and creative people. She also writes Minddoctor's Blog, where she addresses issues such as parenting, gifted and talented, anxiety and stress management.
Just for Fun - Fairies in a Jar
Here's a fun and easy project for a snowy day when you and your kids are staying at home - making fairies in a jar! Wikihow gives step-by-step instructions, with photos illustrating each step. This looks like a good site to browse for many other projects, as well.
SENG Conference
Temple Grandin
will kick off the Welcome Session of this year's SENG Conference (Supporting Emotional Needs of the Gifted). Professor Grandin is renowned for her struggles with autism. In her presentation "Different, Not Less" she will share her insights into the challenges twice-exceptional learners face, as well as discuss what can be done to help some of our brightest children succeed.
This year's conference - Warm a Gifted Heart - will take place in Orlando, Florida, July 19 to 21. Check out SENG's website for more information.
Computer Program at Harvard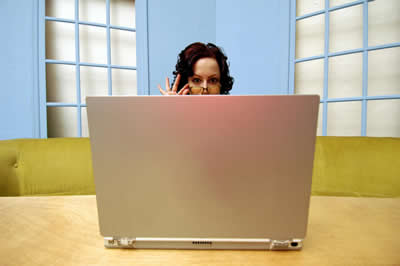 The Summer Institute for the Gifted will present a new computer program this summer from July 15 to August 2 at Harvard University's Law School campus in Cambridge, Mass. It will be open to academically gifted and talented students ages 13 to 17.
Visit www.giftedstudy.org/harvard for more information. This program is expected to fill up quickly, so you are encouraged to apply early. Also, visit http://www.giftedstudy.org/programs.asp to learn more about SIG's other programs for students 4 to 18.
Geocaching and Dinosaurs
Have you been hearing about geocaching and wondering what it is? Apparently this trend began in 2000 and is a treasure hunt that can be any place in the world. Anyone can hide a geocache, then post the longitude and latitude coordinates on sites online. Geocaching.com is one such website, where people can search for geocaches in their area.
So how about combining geocaching with dinosaurs! The Jim Henson Company has been working with PBS stations, museums, zoos and aquariums around the country to hide Dinosaur Train "treasures" that feature dinosaurs and include educational information about that particular dinosaur. Check out the PBS website for more information about Dinosaur Train.
Memory Enhancement
Bill Klemm has been a neuroscience researcher and professor for 49 years. He has started a blog - Thank You Brain - in which he writes about improving learning and memory. When he finds research reports that he feels have practical applications for everyday memory, he writes summaries that he then posts to his blog. These are very interesting and well-written, so we recommend you check it out.
In Minnesota: Summer Writing Class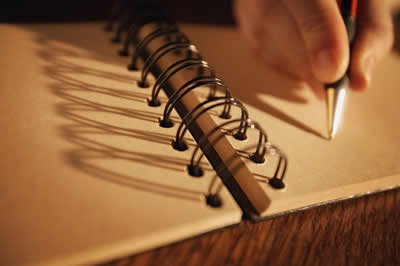 Does your bright child have a special interest in writing? The Loft Literary Center in Minneapolis has 99 classes scheduled this summer for kids from 6 to 17, and registration is now open. Go to The Loft's website and download their Young Writers' Program catalog.
Visit www.EducationalOptions.com to learn about how Dr. Ruf's 4-Step Process will empower you to get your bright child's needs met. The website also includes many articles written by Dr. Ruf and others about gifted issues; categorized lists of books recommended for those seeking more information about their gifted children and themselves; Dr. Ruf's speaking schedule; an archive of this monthly newsletter, beginning in 2006; and more.



TalentIgniter invites you to browse the many features offered on its website, including the following:
5 Levels of Gifted: School Issues and Educational Options
Formerly titled Losing Our Minds: Gifted Children Left Behind), 5 Levels of Gifted, published in 2005 by Great Potential Press, combines four years of data gathering from 50 families
78 children with nearly 30 years of research and experience in the field of giftedness, individual differences, and high intelligence. The book is aimed primarily at parents and vividly describes the upper 10 to 15 percent of the intellectual continuum in human beings from birth to adulthood as manifested in their behaviors, thoughts, accomplishments, and test scores. She introduces the concept of Levels of Giftedness and makes it very clear how many factors contribute to a person's intellectual levels and achievement.
Keys to Successfully Raising the Gifted Child
You know your child is gifted. But how does that impact day-to-day life and your role as a parent?
Written by Deborah L. Ruf, Ph.D., and Larry A. Kuusisto, Ph.D., Keys to Successfully Raising the Gifted Child is for parents who are new to the idea that their children might be intellectually advanced or gifted. This ebook addresses important parenting issues, including what to actually tell your child about his or her giftedness, how schools approach learning differences, best ways to provide emotional support, sibling rivalry, and more.
The book delivers lots of provocative information that will lead to hours of good discussion, debate, and further investigation and research by group or class participants studying the gifted and talented.