November 2012
Educational Options


& TalentIgniter

Newsletter



Besides her years of expertise as an educational consultant, Dr. Ruf also is well established as a national and international speaker on all issues of giftedness.

MCGT Conference

Saturday, November. 10. Dr. Ruf will address Levels of Giftedness: How Unusual Is Your Child?

Greetings!

No matter what side of the political debate any of us are on, I'm sure we're all glad that the election is now over and we may move forward.

I'm actually pretty happy to move in any direction, as two and a half weeks ago I had a hip replacement. We are all amazed at the technological changes that have allowed a quick recovery - I'm alreadt getting around with just a cane!

TalentIgniter is moving forward with a new product, the Ed Planner. Please read the article below and consider whether you might like to test out this invaluable educational tool.

In the meantime, we wish you all a wonderful Thanksgiving, with much to be thankful for.

Best wishes,

Kathy Hara, Editor
New Product: Ed Planner
Once again, we at TalentIgniter are working on a new product. Our latest project is the online Ed Planner. With such features as deadline trackers and course organizers, parents and their children can plan and track educational opportunities, experience and accomplishments.

Compiling and organizing such information over the years in one place

will be invaluable as your child begins his or her college search and admissions process.


We are now looking for people who are willing to be Beta testers for the Ed Planner, to help us improve functionality and usefulness. Please let me know if you are interested by sending me an email at Kathy@talentigniter.com. We appreciate your help.
Virtual Debate Club
From what we understand, fewer and fewer schools offer debate clubs as an extracurricular activity. So what could be better than a virtual debate club!
The iGifted School is looking for new members for its Debate Club. The program is free and is open to middle school age students. It is led by Dr. William Colburn, former professor of Communications and Debate Coach at the University of Michigan, and he conducts a live weekly class for participants. To protect students' identities, the debates are conducted by avatar. This also encourages participants to take intellectual risks in the debate process.
Sign up now for more information or to register for the Debate Club.
SMARTeacher
The SMARTeacher website, a young company founded in 2011, is working on developing educational games which both teach and provide fun. In addition, they wish to provide helpful resources for teachers and parents. Take a look at this site to see all they have to offer. And stop by the blog page, where they offer many interesting articles about children and learning.
Prescribing Pills for School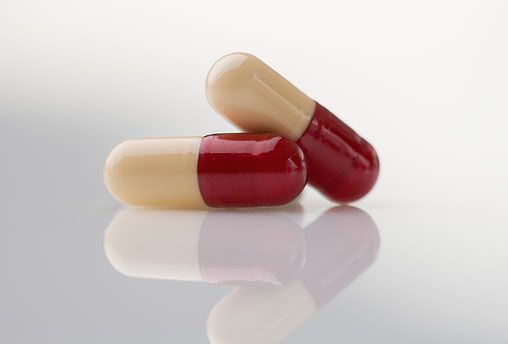 Here is a disturbing article from the New York Times that, to us, points to the medicalization of education. Children who may be struggling in school are being prescribed medication to help them focus, whether or not they have ADD/ADHD. Read Alan Schwarz's article, Attention Disorder or Not, Pills to Help in School, and let us know what you think.
Mensa Mind Games
Last April, American Mensa named five new games as "Mensa Select." Since 1990, Mind Games has been an annual national event where Mensans gather to try out and judge 50 games. Many of the winners have gone on to become top sellers.
Click here to browse all the Mensa Select games since 1990.
The next Mind Games will be in St. Louis, Mo., April 19 to 21.
In Minnesota: Mensa Family Event
If you already belong to the Minnesota Chapter of Mensa, you know about Mensa Mind Games Redux - Family Edition scheduled for Sunday, November 11. This event is open to Mensa families only, where participants will play five "Mensa Select" games, express their opinions about the games, and eat pizza.
The reason we are including this information in our newsletter is to encourage people to apply for Mensa membership. Minnesota's chapter, and no doubt most other chapters, have opportunities for families and kids of different age groups to get together with their true peers. We believe it's very important for people of all ages to find friends who "get their jokes," and this is a good means of finding such friends.
Check out Minnesota's website to see about joining.
In Minnesota: MCGT Conference
Dr. Ruf will be speaking about "Levels of Giftedness: How Unusual Is Your Child?" at next month's MCGT Conference. The conference will be all day Saturday, November 10, at Terrence Murphy and Opus Halls, on the Minneapolis Campus of the University of St. Thomas.
Dr. Ruf and I will also be staffing a table at the conference, so I hope you will stop by and introduce yourself! Feel free to ask questions about Educational Options services, and learn more about TalentIgniter, the Ruf Estimates of Levels of Gifted Online Assessment, and the free Milestone Tracker. And before you leave, be sure to enter a drawing to win one of two free coupons for the Ruf Estimates and sign up for the free monthly newsletter. In addition, Dr. Ruf will be selling and autographing copies of her award winning book, 5 Levels of Gifted: School Issues and Educational Options. Bring your own copy to be autographed if you already own it.
Dr. Ruf's speech will be from 10:45 to 11:45 a.m. (Session I). Attendees will receive complimentary coupons to try the Ruf Estimates on their own or to give to a friend or relative.
Visit www.EducationalOptions.com to learn about how Dr. Ruf's 4-Step Process will empower you to get your bright child's needs met. The website also includes many articles written by Dr. Ruf and others about gifted issues; categorized lists of books recommended for those seeking more information about their gifted children and themselves; Dr. Ruf's speaking schedule; an archive of this monthly newsletter, beginning in 2006; and more.



TalentIgniter invites you to browse the many features offered on its website, including the following:
5 Levels of Gifted: School Issues and Educational Options
Formerly titled Losing Our Minds: Gifted Children Left Behind), 5 Levels of Gifted, published in 2005 by Great Potential Press, combines four years of data gathering from 50 families
78 children with nearly 30 years of research and experience in the field of giftedness, individual differences, and high intelligence. The book is aimed primarily at parents and vividly describes the upper 10 to 15 percent of the intellectual continuum in human beings from birth to adulthood as manifested in their behaviors, thoughts, accomplishments, and test scores. She introduces the concept of Levels of Giftedness and makes it very clear how many factors contribute to a person's intellectual levels and achievement.
Keys to Successfully Raising the Gifted Child
You know your child is gifted. But how does that impact day-to-day life and your role as a parent?
Written by Deborah L. Ruf, Ph.D., and Larry A. Kuusisto, Ph.D., Keys to Successfully Raising the Gifted Child is for parents who are new to the idea that their children might be intellectually advanced or gifted. This ebook addresses important parenting issues, including what to actually tell your child about his or her giftedness, how schools approach learning differences, best ways to provide emotional support, sibling rivalry, and more.
The book delivers lots of provocative information that will lead to hours of good discussion, debate, and further investigation and research by group or class participants studying the gifted and talented.