Greetings!
As we start preparing for fall and back to school, it is a good time to think about planning for the many fall education and networking opportunities that are featured in this month's newsletter.
During the summer, the website went through many changes in order to provide more direct access to the many resources available, so check it out. New content is added weekly so it would be a good idea to bookmark the website or save it as your home page.
We have also cleared the 300 newsletter subscribers mark and are well on our way to our goal of 800 subscribers by next summer. You can help by forwarding to your colleagues and friends and encourage them to sign up for the newsletter here.
We would like to thank all of the CEOs/DONs who completed their 2012 Health Care Facility survey that was mailed out this summer. We held a drawing for those that returned their survey by the end of July and Rocky Zastoupil of St. Alosius Medical Center in Harvey won the $100 visa gift card. Congratulations!
It is not too late to still send in your survey, we can accept surveys until August 31st when we will turn the data over to the statistician. So, please email your completed survey to Loretta.Heuer@ndsu.edu or fax it to 701-231-6257.
Patricia Moulton, PhD
Get Involved!
The North Dakota Center for Nursing would like to encourage all nurses to become actively involved in the nursing community. There are networking and learning opportunities at the many fall conferences that are coming up soon. Check these out and go to their website to register and to learn more information. These are great opportunities to learn more about the many different nursing organizations and create connections with other nurses. For more events, see the Center for Nursing 2012 Events page. If you are having an event that is not listed, please email patricia.moulton@ndcenterfornursing.org and she can get it added to the events calendar.
September 19-21 North Dakota Long Term Care Association/NADONA Fall Professional Development Conference, Bismarck
September 21 Nursing Student Association of North Dakota Midyear Convention, Bismarck
September 21 100 Year Anniversary Celebration of the North Dakota Nurses Association Bismarck
September 22 Neuroscience Update for Health Care Providers Bismarck
October 3-4 Dakota Conference on Injury and Prevention Control, Bismarck
October 8 North Dakota CAH Quality Network Annual Meeting, Bismarck
October 19-20 North Dakota Association of Nurse Anesthetists Annual Fall Meeting, Bismarck
October 25-26 Annual North Dakota Nurse Practitioners Association Pharmacology Conference, Fargo
Jody Slominski, CRNA
Secretary
ND Center for Nursing
Furthering Public Health through Networking Opportunities: North Dakota Public Health Director of Nurses find supportive colleagues one of the many benefits of public health nursing.
North Dakota's public health system is comprised of 28 local public health units that provide essential public health services to single counties, health districts and collaborating multi-counties. Services offered at each public health location vary according to the needs of the community. Services most often available include maternal and child health, health promotion and education, disease prevention and control and environmental health programs.
The North Dakota Public Health Director of Nurses group includes the Director of Nursing for each of the 28 public health agencies. This group meets quarterly in Bismarck to receive updates from the ND Department of Health , the State Health Officer, and the Local Public Health Administrators group. "The quarterly meetings provide a valuable opportunity to network with other public health director of nurses- many of us have unique challenges. These challenges range from rural populations to rapidly expanding populations, declining budgets and developing programs. The opportunity to provide peer support and mentoring is invaluable" said Jeanna Kujava, RN Director of Nurses at Pembina County Public Health.
The Director of Nurses group is currently involved in organizing the first Public Health Nursing Conference to be held in June, 2013. This conference will take the place of regional local public health nursing meetings, allow for further state-wide collaboration and maximizing of resources.
Bev Voller, RN from Emmons County Public Health is the group's Chair Person and Brenda
Stallman, RN at Traill District Health Unit is the Recorder. For more information about this group, contact Jeanna Kujava.
North Dakota Nurses Association is Celebrating its 100th Birthday!
The North Dakota Nurses Association (NDNA) has planned a centennial celebration that will be September 21, 2012 at the Ramkota Hotel in Bismarck. The celebration includes a welcome by NDNA President Wanda Rose, PhD, RN, BC , a panel of nursing leaders reflecting on the past and their vision for this future, a presentation by Mary Riske MS, RN, CNS on Genetics/Genomics and nursing practice entering a new era, a presentation by Karen Daley, President of the American Nurses Association, and information about nursing connections in the social media network by Stacey Pfenning, DNP, APRN, FNP. The evening concludes with an awards and recognition ceremony and a nightingale tribute. Throughout the day, there will be a history walk featuring exhibits exploring North Dakota's nursing past. Download a registration form and register by September 5, 2012.You do not need to be a current NDNA member to attend. Hurry, space will run out soon for this historic event! Click for more information about this event including information about displaying in the history walk.
NDSCS is putting Nursing Students in the Driver's Seat as Active Participants in Their Learning Environment
The North Dakota State College of Science (NDSCS) provides opportunities to obtain a PN Associate of Applied Science degree or for current licensed practical nurses to obtain an RN Associate in Science degree.
The on-campus LPN program includes 93 students and is provided in four semester blocks which include didactic and intensive skills training starting with simple skills, followed by complex skills and then clinical practice opportunities. NDSCS utilizes SimMan 3G and Noelle, a birthing simulator. The students attend clinicals at a wide variety of sites that
provide the students with experiences to practice what they have learned in their classes. "The students have a lot of opportunity to practice their skills in our labs and with our simulators with a great deal of instructor guidance" indicates Barbara Diederick, chair of the NDSCS nursing program, "this is followed by our clinical sites that provide the students with awesome experiences". The first-time pass rate on the NCLEX exam for PN graduates at NDSCS is between 90% - 100%. The NDSCS nursing program conducts a needs study every three years to determine the need for PNs in the Fargo area which is the location of the NDSCS Fargo campus. One group of students is currently attending evening classes in Fargo in the three-year, distance PN program. The current class will be graduating May, 2013. This class is taught in-person by Fargo area nursing instructors or by NDSCS instructors from the Wahpeton campus. This program utilizes clinical training and the VitalSim simulator to provide hands-on skills training.
The RN program infuses an interactive learning environment to provide students with critical thinking and leadership skills. The program includes 25 students that are current licensed practical nurses who attend intensive didactic and clinical experiences each week. During the didactic portion, faculty provide instruction and students are also expected to contribute to the learning experience through several group
projects each day. These include role-playing, developing posters on particular content, developing potential NCLEX questions, scenario and simulation development utilizing SimMan 3G and Noelle simulators. "Students are assigned to groups and given a particular task to complete and then come back to the class to provide instruction using a variety of methods" indicates Ruth Gladen, Associate Professor and ASN program coordinator, "The students are very tech savy, they utilize their laptops-to access online content and our simulators to develop their group projects." The overall design of the program provides students an opportunity to increase critical thinking where students are active participants in their own learning environment. This is paired with regular advisor meetings (at least three times a semester) in which nursing students set their own goals and study plans. This interactive program has led to a low attrition rate and ultimately to a three-year first time NCLEX pass rate of 100%.
The NDSCS nursing program is carried out by ten, very-involved faculty along with five to seven adjuncts. In addition to full-time faculty, the program also-utilizes experts in the field from the clinical sites. "We work with our clinical sites closely- we send our students to them for valuable clinical experience and they bring their expertise to our classrooms as guest lectures." indicates Ruth Gladen.
Another unique feature is the NDSCS Career Awareness Seminar. High school principals, counselors, teachers and others participate in hands-on learning sessions during the three day seminar. Nursing faculty teach some of the skills the nursing students will learn including listening to heart sounds or giving injections or participating in a simulation. The seminar is an opportunity to increase awareness about each profession. Participants have included individuals from many rural cities around North and South Dakota as well as rural Minnesota and a special seminar was held for participants from the Minneapolis/St. Paul area. NDSCS also holds a health career awareness day where students are bused in from the surrounding areas to learn about the different health professions offered by NDSCS. View our nursing program website or contact Barbara Diederick at barbara.diederick@ndscs.edu for more information about the NDSCS practical nursing program or Ruth Gladen at ruth.gladen@ndscs.edu for RN program information.
Two ND Nurses serve on National Standard Setting Panels
Loretta Heuer, PhD, RN, FAAN, professor of nursing at North Dakota State University was selected by the National Council of State Boards of Nursing (NCSBN) to serve on the National Nurse Aide Assessment Program (NNAAP®) Skills Examination Standard Setting Policy Panel held on August 2, 2012 in Chicago, IL. As part of the process to ensure that the revised NNAAP skills examination content was an accurate measure of minimal competency for Nurse Aides, the NCSBN and Pearson VUE convened this Policy Panel to review and affirm or revise the 2012 NNAAP Standard Setting Panel recommended standard. The NNAAP consists of two components; a written or oral portion and a skills-demonstration portion. Each candidate must successfully complete both components of the exam before a state can add their name to the state nurse aide registry. The state registry is used to assure employers that the potential hire has met the federal and state requirements for employment.
Beth Hetletved, RN, Director of Nursing at Garrison Memorial Hospital and Nursing Facility participated in the standard setting panels for four previous years (two years for the written test, one year for the skills test) which compiled the current set of standards that the Policy Panel reviewed. This included ensuring that questions on the exams were evidence-based, had clear right and wrong answers, used non-regional specific language, was understandable and used entry-level wording for test takers with English as second language and did not include references to particular religions or other biases. Beth Hetletved has also participated on the skills standards panel for the NCLEX-PN test.
If you are interesting in serving on future standards panels, please contact Connie Kalanek, PhD, RN at the North Dakota Board of Nursing.
North Dakota AARP: A Strong Partner in Advocacy
With 87,000 members in North Dakota, AARP is a nonprofit, nonpartisan organization, with a membership of more than 37 million, that helps people 50+ have independence, choice and control in ways that are beneficial to them and society as a whole. Josh Askvig, Associate State Director for Advocacy is also the consumer representative on the ND Center for Nursing Board of Directors and is one of the recipients of Business Watch's 2012 40 under 40. Josh works to encourage AARP volunteers to get involved in public policy issues and is also actively engaged in advocating for AARP by coordinating government outreach for ND AARP. In particular, the legislative buddies program provides information to interested volunteers regarding important legislative issues including specific asks for buddies as they engage with their local legislators. If you are interested in becoming a legislative buddy, please contact Josh at Josh Askvig (jaskvig@aarp.org).
"We have always fought for the ability to receive care at the closest available spot. For instance if a home health care worker or nurse can provide care, we support that- we try to strengthen the ability to have care at home instead of a hospital or nursing home. So, one of the biggest things we advocate for is home and community-based services" indicates Josh Askvig, "We have surveys from members in 2011 that indicates our membership by and large support the ability to stay at home for as long as they can safely."
AARP is also closely following the implementation of the Affordable Care Act (ACA). AARP supports the Medicare expansion piece and is tracking what it means to home and community based services and what impact it will have on the health care workforce. This includes the so-called Medicaid donut hole for those individuals that are below 100% of the poverty level and don't qualify for tax credits and also don't qualify for Medicaid benefits. "This will be an issue that the ND legislature will have to consider in the next session along with figuring out whether our state will set up a health insurance exchange or default to the federal exchange" predicts Josh. The ACA did strengthen preventive screenings and eliminates the Medicare prescription "donut hole". Click here for AARP's brief on the ACA following the supreme court decision. AARP's health law guide assists individuals in determining their health insurance status following ACA, click here for this website. ND AARP is also following the Balanced Incentive Payment program which provides grants to assist states in balancing the amount that is spent on home and community based care versus what is spent on nursing home care. For more information about ND AARP visit their website or email Josh Askvig.
ND's Work to Remove APRN Practice Barriers featured in Webinar by the Center to Champion Nursing
Connie Kalanek, PhD, RN
, FRE, the Executive Director of the North Dakota Board of Nursing and Billie Madler, DNP, FNP, director of the Graduate Program at the University of Mary and President of the North Dakota Nurse Practitioners Association presented information about how North Da
kota worked with key stakeholders and the legislature during a webinar entitled "Strategies and Tactics for Successful Legislation to Remove Barriers to APRN Practice and Care" on July 17, 2012. Click here to download the webinar. Kalanek and Madler described the many steps and hurdles that were encountered in the path to pass Senate Bill 2148 during the 2011 Legislative session which removed the regulatory requirement for APRNs to have a physician signed affidavit on file with the Board of Nursing. The full story was also featured in a publication in the Journal of Nursing Regulation entitled "An Incremental Regulatory Approach to Implementing the APRN Consensus Model" .
About Us
The ND Center for Nursing was created in 2011 to guide the ongoing development of a well-prepared and diverse nursing workforce to meet the needs of the citizens of North Dakota through research, education,
recruitment and retention, advocacy and public policy.
Go to our website to sign up for this newsletter and for events, news, opportunities, research, policy and best practices. Any questions, please email patricia.moulton@ndcenterfornursing.org
.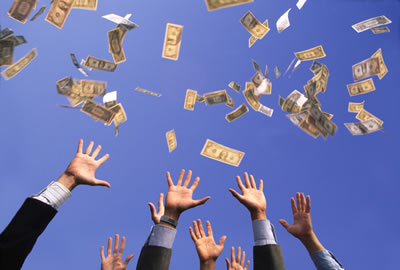 Funding
The ND Center for Nursing is a non-profit organization and has received funding from the ND Board of Nursing, Otto-Bremer Foundation, ND Nurse Leadership Council, ND Organization of Nurse Executives and College and Unviersity Nursing Education Administrators. If you are intersted in making a donation please contact
patricia.moulton@ndcenterfornursing.org
Staying Connected with Social Networking