Center Hosting Industry Skill Gap Summit
Early Childhood and Paraeducation Sectors
The Center will host an Early Childhood and Paraeducation employer forum on Tuesday March 19th at 8:30 am. This event, held at Green River's Kent Station Campus, will provide an opportunity to solicit employer input on current and future workforce needs. A summary of the findings will be produced by the Association of Washington Businesses. We are currently in the process of recruiting employers to participate. Questions - Please contact
Erik Tingelstad
.
Early REACH - Feb. 22nd and March 1st
Early Childhood Approach to Multicultural Education
12 Clock Hours and STARS credit available

Space is still available for this expanded version of REACH that focuses on the early years, birth to 8. Participation is required both days. The event will be held at Green River's Kent Station branch. $50 for professionals, only $10 for students. For additional information, or to register,
click here
Leadership Training for Workforce Deans
LTWD Applications Available for Cohort #6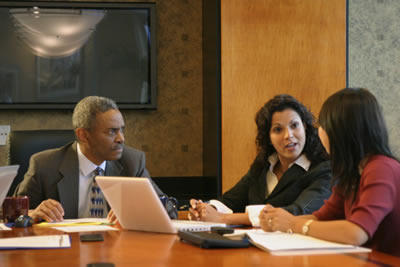 The Center is currently accepting applications for the 2013-14 cohort of LTWD. This training focuses on both leadership and the practical skills necessary to succeed and lead in the complex world of workforce and professional/technical education. The cohort meets regularly throughout the year, both in-person and online. Presenters include current Deans, VPs and Presidents from the CTC system as well as workforce leaders across the state. Applications are due Friday, April 19th, 2013. For additional information and an application, please
click here.

New Faces
We're very pleased to announce two new additions to the Center's Advisory Committee: Wendy Loosle, Professional Development Coordinator with the Department of Early Learning, and Primrose Torres, Paraeducator with the Lake Washington School District and member of Teamsters Local 763. The Center's
Advisory Committee
plays a critical role in assisting with the development and execution of its annual work plan. Welcome Wendy and Primrose!
Recruiting Washington Teachers Expands
Two new RWT Program Sites Approved by PESB-
At the May 2012 Professional Educator Standards Board (PESB) meeting, members expressed support for the expansion of the Recruiting Washington Teachers (RWT) programming to new sites if funding allocations allowed. The RWT program was authorized under ESSB 5955 (2007). The goals of the RWT program are to support high school students from diverse backgrounds to explore careers in education with a focus on content areas such as Math, Science, Special Education, English Language Learners and Bilingual Education.
At the January 2013 PESB meeting members accepted the recommendations of the RWT Screening Committees to approve Mt. Vernon School District and Tacoma Public Schools as new RWT project sites. PESB Members also accepted the recommendation to approve Burlington-Edison and Renton School District's continued participation as RWT project sites. Funding for the 2013-14 academic school year will be dependent on allocations from the 2013 Legislative session.
Quick Links.......
Connecting you to news, information and events!