Women's Health Survey: Partners Wanted!
Our women's health survey is in full swing. We are learning more about barriers that women face in accessing health care services and how we can reach women with information about the Affordable Care Act and key preventive health services. We need partners to help us connect with women over the age of 18 to complete the survey. The survey is anonymous, electronic and only takes about 10 minutes to complete. If you can help please email everywomansoutheast@gmail.com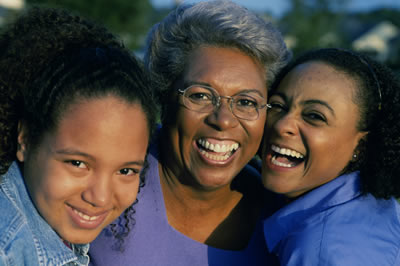 Exercise with your girlfriends!
Check out this article for the top 3 reasons you and your girlfriends should work out together.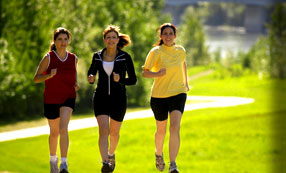 Did you know
that people of faith have improved health outcomes?
Research shows that people who participate in religious communities live longer lives, have stronger immune systems, lower blood pressures (a reliable proxy of psychological stress), and better recovery times from operations. Some researchers attribute these benefits to the optimism that a belief in a higher purpose provides.

The Power of Female Friendship


Happy (almost) summer! This month we are celebrating the power of friendship. Good friends enrich our lives in a number of ways. The Mayo Clinic reports that friendships increase our sense of belonging and purpose, boost our happiness, reduce our stress, improve our self-worth, help us cope with traumas, and encourage us to change or avoid unhealthy habits. Perhaps, what makes female friendship so great is how it creates a sense community amongst women of diverse backgrounds. Coworkers, neighbors, sorority sisters, and church members alike are able to bond together to help one another. Our featured pilot project demonstrates how peers can promote health in faith based organizations. Read on to learn more about how friendship can improve your overall wellness. Cheers to sisterhood!
Listen to First Lady Michelle Obama as she shares on the importance of her female friendships.
Michelle Obama on Her Female Friendships: "My Saviors"
Friends are suppose to add to your life.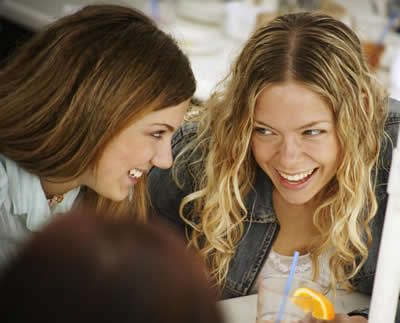 Do your girlfriends do that? If so, show them some appreciation!
As Dr. Paul Dobransky outlines in his book
The Power of Female Friendship: How Your Circle of Friends Shapes Your Life
good female friends are invaluable. If you have good girlfriends, take
some time this month and show them how much they mean to you. Here is a list of
fun (and cheap) activities
to get you started.
If not, it may be time for an upgrade
!
Meeting new friends as an adult may be daunting at first, but it can also be a worthwhile experience. For inspiration,
check out Rachel Bertsche
's upbeat and thought provoking memoir
MWF Seeking BFF
. In her book,
Bertsche
chronicles her yearlong journey to find new best friends after she moves across the country.
Pilot Project Spotlight: Peer Education for the Soul
Peer Education for the Soul is a project of the Duval County Health Department in Jacksonville, FL. The project is working with four predominately African-American churches, training young adults ages 18-24 as Peer Health Advocates (PHAs). The PHAs are providing information and outreach on reproductive life planning from a life course perspective to their peers at church and in the community, and they are on target to reach approximately 1500 youth! The PHAs are also engaging with other members of their congregation, helping to start the conversation around supporting preconception health and reproductive life planning for the congregation's younger members. Additionally, Duval Co. Health Department, with the input of the PHAs, is developing "each-one-teach- one" educational products and Public Service Announcements focused on reproductive life planning and preconception health for community-distribution and community-education. For more information about the Peer Education for the Soul project, please click here.
Leadership blog
This month we're featuring interviews with
Jameela Afi-Leigh
, Program Director of Family Planning Services for the Duval County Health Department and Director of the Peer Education for the Soul project, and
Gloria McNair
and
Autumn Gaines
, Health Educators with the Peer Education for the Soul project. Read their interviews
here
.
Have something to say? Let us know - we welcome new bloggers any time!