Happy
Spring!
We cordially invite you
to join us as we celebrate
the words of women!


Spring 2013 Core Class
Public Readarounds
Mon, April 15th - 7-9:30 pm

Wed, April 17th - 7-9:30 pm

~

Tues, April 30th - 10
am
-
12:30
pm
Thurs, May 2nd - 10
am -
12:30
pm
Mark your calendars now! You are welcome to attend one or all. Please arrive 10 minutes before starting time and enjoy refreshments afterwards!
This invitation is for Women only.
Upcoming Calendar at a Glance
4/13 -Final CFLA Info Session

4/13 - Rest, Renew and Reveal

4/14 - SWAN Day 2013!

4/15 - Readaround - Mon. Class

4/16 - An Evening with
Shakespeare

4/17 - Readaround - Wed. Class

4/26 - V-Day Event

4/27 - Spring Awakening

4/27 - Book Club meets

4/30 - LAST DAY TO RE-ENROLL
your Kroger Plus Card!

5/1 - Exploring Dream Language begins

5/3 - Return of Friday Salons!

5/5 - Celebrate Parent's Day with Writing

5/18 - Meditation and Writing

KROGER COMMUNITY REWARDS
IMPORTANT NOTICE!!
You must

re-enroll

by April 30 to participate in the 2013 program to which Kroger has dedicated $4 million to assist local organizations.

Enroll Now!
Here's how in a few simple steps:
2. Sign in using your email address and password. Forgot your password? Just click on "forgot password" and a link will be sent to your email to change your password.
3. Enter WWf(a)C's organization number (80868).
4. Select WWf(a)C by clicking the circle to the left of our name.
5. Save changes.
You will support WWf(a)C just by swiping your Kroger plus card when you shop for groceries
!
Thank you to all who have joined:
So far, your efforts are making
a real difference!
You may also visit the Customer Service desk at any Kroger location for assistance
in enrollment.
SWAN Day is coming!
~Support Women Artists Now~

in partnership with
Women's Way of OH/KY
Sunday, April 14
1 - 6pm, doors open
at 12:30pm
A celebration of the artistic work of women! Enjoy an afternoon of music, storytelling, spoken word, poetry, artists, authors and open mic.
Musical guests include Raison D'Etre,
Jamie Fota, Paulette Meier, and
Kim Gerhold with TRU.
Refreshments will be available.
V-Day Event:
Until the Violence Stops


Friday, April 26
6:30 - 9:00 pm

Join us for this important V-Day event, as we gather to learn more about the growing V-Day movement, while supporting local efforts to help
victims of abuse.


The evening will begin with a screening of the documentary film "Until the Violence Stops" featuring Eve Ensler.
A discussion led by Diane Debevec will follow.

All proceeds will benefit
NEW PROGRAM !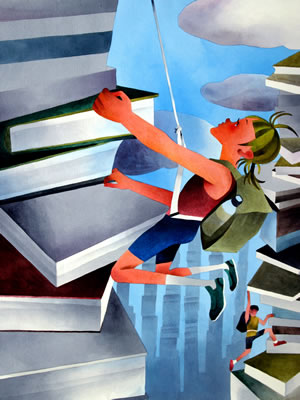 WWf(a)C Book Club
Join us on the last Sunday of each month for a FREE Book Club discussion!
Following the processes used at Women Writing for (a) Change, Book Club uses both writing and conversation to broaden and deepen our understanding of each book. Please bring paper and pen! We will explore the obvious and not-so-obvious places where we discover, or, in some cases the, characters themselves discover, the conscious-feminine. We will also discuss plot, structure, voice and narrative, and how these moved us along on our journey with these characters and story.


Our next Book Club circle meets on Sunday, April 28, 3-5pm,
when we'll be discussing
The Descendants
by Kaui Hart Hemmings
Sign Up
Women Writing for (a) Change
6906 Plainfield Road
Cincinnati, OH 45236

SPECIAL EVENT

An Evening with Shakespeare
featuring The Cincinnati Shakespeare Company
Enjoy an evening performance showcasing the Bard's famous love scenes and sonnets. The family friendly show will be performed by actors from The Cincinnati Shakespeare Company! The perfomance will be followed by a traditional Women Writing for (a) Change writing and discussion
circle.
Tuesday, April 16
6 - 8:30pm
Facilitator: Casey Frazee
$15/$20

ONE DAY CLASSES FOR SPRING
Rest, Renew and Reveal

Re-ignite your creativity by taking time to turn inside. Join us for an afternoon of relaxation with the powerfully transforming practice of combining Yoga Nidra with refective journaling. The language of the bdy, te healing vibrational energy and the written word combine in a intergrative practice that opens the channelsof energy for a deeper experience of yourself and insights that may take your writing to a new level.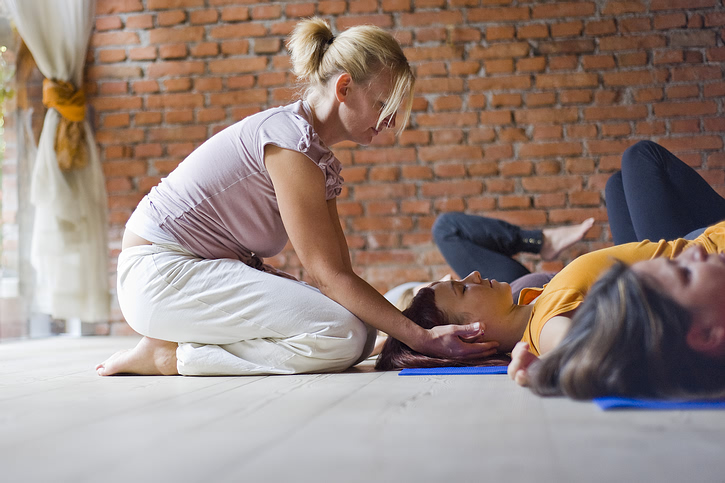 Saturday, April 13
1:30 - 3:30pm
Facilitators: Bev Palmer
and Ron Esposito
$30
~~~~~~~~~~~~~~~~~~~~~~~~~~~~~~~~~~~~~~~~~~~~~
How would you like your lif
e to be this Spring? What seeds have you planted this winter that need to be nourished into bloom? Join us as we write and create our visions for the rest of 2013. We will use some meditation, creative execises, music and movement (optional) to unleash our spirit yearnings. Bring a notebook and any symbol of spring or your soul to place in the center circle.
Saturday, April 17
1 - 4pm, $30
~~~~~~~~~~~~~~~~~~~~~~~~~~~~~~~~~~~~~~~~~~~~
Celebrate Parent's Day with Writing
with Casey Frazee


This unique inter-generational writing workshop will observe both Mother's Day and Father's Day through writing, discussion and sharing.
Participation is encouraged for people at any stage of life and from all writing skill levels.
Writing skills are not required to attend; simply an intention to continue growing the special relationship between parents and children. Mentors, Godparents, and/or other parental figures are welcome to attend with those you mentor and support.
Snacks and beverages are provided.
Sunday, May 5
1 - 3:30 pm, $15/$20

*Please register by April 28
~~~~~~~~~~~~~~~~~~~~~~~~~~~~~~~~~~~~~~~~~~~~~
Meditation and Writing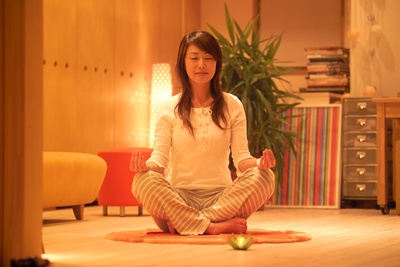 with Phebe Beiser


Have you ever wanted to try meditation? Have you meant to do a regular practice yet resisted time after time? Are you familiar with the thoughts (monkey mind) that intrude when attempting peaceful moments?
Phebe Beiser, WWfaC core class facilitator, understands and will facilitate several short sitting periods interspersed with journaling. We will experience how much these two practices--writing and meditation--have in common and how they can enhance one another.
Themes will include writing, journaling, meditation, mindfulness, compassion, acceptance.
Please bring a journal for writing and a cushion for sitting, if you have one.
Saturday, May 18
10am-1pm
$35 pre-registration, $40 at the door
NEW SPECIALTY WORKSHOP

Exploring Dream Language

A month of Wednesday mornings in May dedicated to
creating a community of dreamers and writers sharing night visions and giving rise to words. We recall the story of the dream in images and metaphors, as well as settings, feelings, characters and color. These insights provide a rich vocabulary to take into our writing. Fusing The Haden Institute group dream process with the writing process practiced at Women Writing for (a) Change, we will journey into dream scripts. Similar to experiencing a poem and noting read back lines, those words that hold energy for you; the dream as it is told will hold energies for the dreamer and the others in the group. Our object is not to interpret the dream but to acknowledge the symbols and explore them in writing.
Wednesdays
May 1, 8, 15, 22, 29
10 am - 12 pm, $125
SUMMER CAMPS FOR GIRLS AND TEENS

Young Women Writing for (a) Change is pleased to announce our 18th consecutive

summer camp program!
We will use the art of writing and
other modes of artistic expression to

enhance self-esteem and build skills

in creative self-expression.

Programs are designed to help

strengthen girls' authentic voices,

develop their ability to speak out

through writing and direct interaction,
and deepen their belief in their own
creative intelligence.

All camps are week-long, full day camps (9am - 4pm):


Grades 4 - 6, June 10 - 14

Grades 7 - 9, June 17 - 21

Grades 10-12, June 24 - 28
SUMMER WRITING RETREAT FOR WOMEN

July 14 - 20, 2013
Oldenburg Franciscan Center

Join long time Women Writing for (a) Change facilitator
Mary Ann Jansen
for a spacious week of writing and renewal in lovely Oldenburg, Indiana.
Our week will follow a pattern of structured and free time, alone and together, with mornings for individual writing, afternoons for small groups and evenings for large group activities and readings. We will allow ample space for writing, walking, dreaming, and resting. This is an opportunity to go deep with a project, or to start something you've been imagining anew.
Please check our website for all the details.
LEADERSHIP TRAINING
Conscious Feminine Leadership Academy

WWf(a)C will once again be offering Leadership Training, for those interested in deepening their learning of Conscious Feminine Leadership. What was formerly known as the Feminist Leadership Academy (FLA), has evolved into the WWf(a)C Conscious Feminine Leadership Academy (CFLA). Two week long retreats will be led by Mary Pierce Brosmer, at Grailville, June 14 - 21st and July 19- 26th. A 3rd retreat for those interested in opening an affiliate site in another city will be held in August.
Our last free informational session will be:

April 13, 10:00-12:30 pm


You are welcome to attend!
(Please register on our website so we know how many to expect.)
If you are among those interested in this training, please do not hesitate to contact Mary Pierce Brosmer, at
[email protected]
.
COMING IN MAY!

Friday Salons resume!
Rev. Louisa Dyer will be our guest
.
Celebrate Parent's Day with Writing
Tuesday, May 14
Saturday, May 18
Meditation and Writing
Wednesdays, May 1 - 29
Exploring Dream Language
Please check www.womenwriting.org for all the details about these wonderful programs beginning in May, 2013.