Sunday, April 14
MORE INFORMATION COMING SOON
SUMMER CAMPS FOR
GIRLS AND TEENS

Register by April 2 and receive a $20 discount !



Grades 4-6, June 10-14

Grades 7-9, June 17-21

Grades 10-12, June 24-28




Tuition: $269 for the week

(non-refundable deposit, $30)



Upcoming Programs at a Glance
2/15 - Friday Night Salon

2/17 - Girls' 6-week Term Begins

2/24 - WWf(a)C Book Club
3/2 - Free Core Class Sample
3/19, 3/21 - Spring Term Core Classes Begin
3/22 - Practice of Journaling Begins
KROGER COMMUNITY REWARDS
You can support WWf(a)C just by using your Kroger Plus Card
IMPORTANT NOTICE!!
You must re-enroll online during April to participate in the 2013 program to which Kroger has dedicated $4 million to assist local organizations.
Click HERE for simple instructions on how to sign up for the program.
Thank you to all who have joined
so far, your efforts are making
a real difference!
Oasis Sampler & Coffeehouse Music with Dan Erdman


Join us for good food, conversation, journaling, or just soaking in the music of Oasis originals and some of Dan's favorite covers.


6:30 pm - Potluck Dinner
7:00-9:30 pm - Music by
Dan Erdman
at Women Writing for (a) Change
See flyer for more details HERE.
NEW PROGRAM !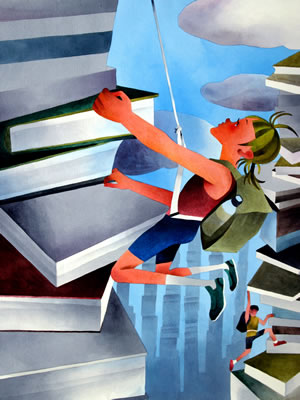 WWf(a)C Book Club
Join us on the last Sunday of each month for a FREE Book Club discussion!
Following the processes used at Women Writing for (a) Change, Book Club uses both writing and conversation to broaden and deepen our understanding of each book. Please bring paper and pen! We will explore the obvious and not-so-obvious places where we discover, or, in some cases the, characters themselves discover, the conscious-feminine. We will also discuss plot, structure, voice and narrative, and how these moved us along on our journey with these characters and story.


Our next Book Club circle meets on Sunday, February 24, 3-5pm,
when we'll be discussing
Rules of Civility
by Amor Towles
Sign Up
Women Writing for (a) Change
6906 Plainfield Road
Cincinnati, OH 45236

(513) 272-1171
FEATURED WRITING
"I'm from I am who I am and no one will change me."
--excerpt from Where I'm From by Felicia
~~~
For the last four school-years, WWfaC Program Manager and Facilitator, Dawn Koch has been leading one-hour writing groups with young women affected by homelessness in the Greater Cincinnati Area. In three Cincinnati Public Schools - Woodward, West High, and Withrow - Dawn meets weekly with young women to write, share, lend support, and build community. Tears are shed often as the girls share their powerful and heartbreaking stories of survival and loss. But these groups are about so much more than the pain. They are about young women coming together as a community in support, in celebration, and in friendship; and the discovery that they are not alone in this troubled world.
~~~

Where I'm From
by Felicia
I'm from Gold Star Chili Cincinnati Favorite
and Skyline Time.
I'm from apartments all over the city.
I'm from where we get together on holidays
and birthdays.
I'm from a father with no responsibilities
but has 36 kids.
I'm also from a place called Philly where the
other half of my family resides.
I'm from bitter cold winter nights with
no fireplace inside.
I'm from the love and care of my mom's side
of the family.
and also the bittersweet affection of my dad's
side of the family.
I'm from I am who I am and no one will
change me.
I'm from where we struggle to make ends
meet but still keep
that tight bond between family.
I'm from let's go out to eat and celebrate my
new job.
To read poems by two more West High students, Alexis and Karissa, please click HERE.
SPRING TERM CLASSES
FREE SAMPLER CLASS
Join us for a FREE Sampler, designed to introduce new participants to the practices of our Core Classes before committing to an 8 or 15-week course. Do you have friends or relatives you've wanted to invite to experience Women Writing? Now is the time!
Saturday, March 2
11:00am - 12:30pm
Facilitator: Phebe Beiser
SPRING TERM 8 - WEEK CORE CLASSES
Tuesdays, March 19 - May 7
10:00am - 12:30pm
Facilitator: Sally Schneider
$249
Thursdays, March 21 - May 9
10:00am - 12:30pm
Facilitator: Phebe Beiser
$249
THE PRACTICE OF JOURNALING
Take the time to write!

Set aside these two hours every week to create a journaling practice that will help you transform your life. Learn journaling techniques, explore new forms of journaling and discover ways to create and sustain a beneficial journaling practice. No expectations, no rules, no competition--just time, inspiration, support and motivation.
Fridays, March 22 - April 26
1:00 - 3:00pm
Facilitator: Dawn Koch
$149
WINTER TERM FOR GIRLS

Express Yourself !
Our 6 -week sessions for girls and teens are a great place for young women to come together in community to express themselves, develop friendships, strengthen their voices, and build self-esteem. Classes us writing and other modes of creative self-expression as tools for personal development and community building. No writing experience necessary! Come to write your individual story and share it in an inspiring and supportive community.
6 - week Winter Term for girls ages 9 - 12
Sundays, Feb. 17 - Mar. 24, 1 - 4 pm
Facilitator: Casey Frazee
$179
SPRING SING

'Tis the Season!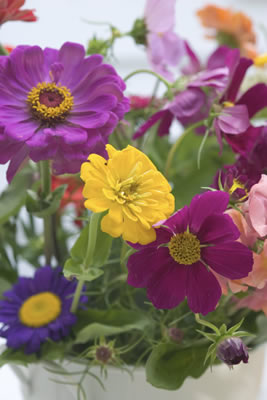 Join Shelley Graff as we sing back the warm air, the budding flowers, and the gentle rains in this sweet time of renewal and rebirth. During this year's Singing In Sacred Circle, we will celebrate the season as we look into our sister's eyes and share voice and spirit through song. While learning short, repetitive women-centered and earth-based songs from a variety of traditions, power rises from the center of the circle as all voices create an energy that is empowering, loving, and healing. This opportunity is intended to allow women, regardless of singing experience, to share their voices in a noncompetitive, relaxed safe space. Come sing along! Percussion instruments are welcome as well! Please bring a journal for reflection. Also, please feel free to bring a short seasonal piece (ie. poem or chant) for sharing.


Saturday, March 30th, 12:30-3:30
$10 suggested donation
This event is held at WWfaC in Partnership with Women's Way of OH/KY
LEADERSHIP TRAINING
Conscious Feminine Leadership Academy

WWf(a)C will once again be offering Leadership Training, for those interested in deepening their learning of Conscious Feminine Leadership. What was formerly known as the Feminist Leadership Academy (FLA), has evolved into the WWf(a)C Conscious Feminine Leadership Academy (CFLA). Two week long retreats will be led by Mary Pierce Brosmer, at Grailville, June 14 - 21st and July 19- 26th. A 3rd retreat for those interested in opening an affiliate site in another city will be held in August.
Upcoming free informational sessions will be:

March 9, 1:30-3:30 pm

April 13, 10:00-12:30 pm


You are welcome to attend more than one!
(Please register on our website so we know how many to expect.)
If you are among those interested in this training, please do not hesitate to contact Mary Pierce Brosmer, at
[email protected]
.