Tonight: Immersion Experience Commissioning at 10PM Mass
Over 85 students, faculty and staff will be commissioned at 10pm mass before travelling on Immersion experiences to Uganda, Ecuador, El Salvador, Guatemala, Honduras and Jamaica this May. These students, faculty and staff are showing their commitment to our mission as a Jesuit University by engaging in issues of social justice and serving as "men and women for and with others."
Tues: 4/30 - Dessert Reception
Farewell to Carrie Pollick & Heather Mikolajczak
Please join us Tuesday, April 30th from 1:30pm to 2:30pm in the O'Dea Room to say goodbye to Campus Ministry staff members Carrie Pollick, Coordinator of Immersion Experiences, and Heather Mikolajczak, Secretary. Come wish them well as they both pursue new opportunities.
Tues: 4/30 - Festival of Praise
Join us Tuesday @ 9pm for an hour of contemporary music and prayer in St. Francis Chapel.
Diocesan priest and JCU Alum, Fr. Chris Zerucha, will preside at Benediction.
Schell Award Winner - 2013
Congratulations to Katie Warner!
Campus Ministry's departmental award, The Schell Award, is named for Rev. Joseph Schell, S.J., who founded JCU's Campus Ministry department in 1971. Fr. Schell was renowned for his wisdom, gentle spirit, sense of humor, devotion to the Spiritual Exercises of St. Ignatius Loyola and commitment to "a faith that does justice." This award honors a senior who has provided consistent and outstanding leadership in Campus Ministry through retreats, immersion experiences, liturgy and prayer, CLC (Christian Life Community), and justice education, and who exemplifies living as a "woman or man for others."
We are pleased to honor Katie Warner '13!
Senior Retreat
Wednesday: May 15th
Lunch and Dinner included
No fee but registration is required
Questions - Contact
Paula
Are you a senior planning on a Year of Service next year?
Please let us know about your plan for a year of service next year. Click

here to tell us about it.
Orientation Song Selected
"Today" - by Steve Moakler
"Today," by Steve Moakler was selected as this year's orientation video song. Congratulations to Elise Baldarelli '14 and Katie Warner '13 for submitting the winning song!
Return your Rice Bowl
You can return your CRS Rice Bowl at any time to Campus Ministry, or leave it in St. Francis Chapel. 75% of proceeds go to international needs and 25% will stay in this Diocese for local social service agencies.
Students for Social Justice
Our first meeting will be held on
April 30, 2013 from 7pm to 8pm in the Jardine Room.
We will be explaining the current committees within the organization, and what it means to be a student for social justice.
"The purpose of Students for Social Justice shall be a commitment to two interrelated values of John Carroll's mission: intellectual inquiry that demands critical thinking, and engaging in social justice and community service that leads to social action.
We are a network of people passionate about different issues of social justice.
We are looking for students willing to help carry out events that they are passionate about to help make the John Carroll community more aware of social justice issues and to foster action and advocacy."
There will be food for all those in attendance. Questions - Contact Julie Lazanich.
"Prayer Angels"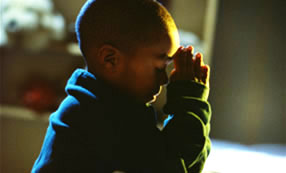 Prayer Angels is a student-initiated prayer group on campus that has two goals: 1) to spread the awareness and power of prayer, 2) to break down religious divides. Anonymous prayer requests can be submitted, using t
his
Wufoo
form, an

d each request will be distributed to the "prayer angels," who will personally pray for each intention. Anyone can submit a prayer request. Cont

act
Ashley
for more

information.


MASS & CONFESSION SCHEDULE
Sunday, April 28, 2013
6 pm - St. Francis Chapel
Presider - Fr. Gensler, S.J.
Intention: Rita M. McCauley
10 pm - St. Francis Chapel
Presider - Fr. Bernie McAniff, S.J.

Monday, April 29, 2013
12:05 pm - St. Francis Chapel
Intention: Giacomo Ferri
Presider: Fr. Donald Cozzens

Tuesday, April 30, 2013
5:05 pm - Rodman Chapel
Intention: Slavko Sanko
Presider: Fr. Schubeck, S.J.
Wednesday, May 1, 2013
12:05 pm Rodman Chapel
Intention: Slavko Sanko
Presider:
Fr. Bichl, S.J.

Murphy Mass
9:30 pm Murphy Chapel
Presider: Fr. Martin Connell, S.J.


Thursday, May 2, 2013

5:05 pm - Rodman Chapel
Intention: Slavko Sanko
Presider: Fr. Bernie McAniff, S.J.

Friday, May 3, 2013

12:05 pm - St. Francis Chapel
Intention: Elizabeth Murphy
Presider: Fr. Cozzens
CONFESSION
Monday 2 - 3 PM
Fr. Cozzens - O'Malley Center 218

Thursday 4 - 5 PM
Fr. McAniff in Rodman Hall Chapel
Sunday - 7-9 pm
Dean's Conference Room
By appointment:
Fr. Bichl: 397-3075

GESU CHURCH
(across the street from Rodman Hall) welcomes JCU members for confession Saturday at 3 pm.
Our collections for April and May will be for St. Thomas Aquinas and St. Francis Elementary Schools. Last Sunday the collection was $176.12.
Campus Ministry Staff
Director
Phone: 216-397-4701
Retreats
Phone: 216-397-4709
Immersion Exp. & Social Justice
Phone: 216-397-1506
Liturgy & R.C.I.A.
Phone: 216-397-4766
Phone: 216-397-3075
Secretary
Resident Ministry Staff
MURPHY HALL - Room 218
HAMLIN HALL - Room 250
DOLAN HALL - Room 201
PACELLI HALL - Room 203
OTHER FAITH MINISTRIES:
Orthodox Christian Fellowship (OCF)
Contact: Mira
Phone: 440-888-6213
Hillel
Contact: Dave Markovich
Visit Hillel's website at: www.clevelandhillel.org/
Muslim Student Society
Contact Muslim Student Society
Still not finding a faith community?
If you are from a faith background for which there is currently no active group on campus, please contact Campus Ministry and we will work to help you form a group!
Weekly Rosary in Rodman Chapel
Join a group of staff, faculty and students that meet each Tuesday at noon in Rodman Chapel to pray the rosary. All are welcome. Questions - contact Ann Buda
Campus Crusade for Christ
Campus Crusade for Christ (Cru) meets every Wednesday at 7pm in the Campus Ministry conference room. They are a non-Catholic, Christian organization, although Catholics and people of all religions are welcome to join us. Each meeting is casual and fun. The group breaks down the Bible and then applies those basic lessons to their lives.
Interested in learning more? Come to our next meeting or co
ntact
Rachel Distler
with questions.