TONIGHT, 4/21: Manresa Reunion
9:15pm in LSC
Please join us as we welcome another group of students who will be joining the Manresa community at the conclusion of this weekend's M-23 Retreat. Join us TONIGHT in LSC at 9:15PM to experience some Manresa highlights and view a photo/slideshow!
Senior Retreat
Save the Date: Wed: May 15th
Registration begins this Wed, 4/24
Tues & Sun: Eucharistic Minister Training
If you are a confirmed Catholic and are interested in being trained as a Eucharistic Minister, please cli
ck on
HERE
to register for
training.

The dates/times will be:
Tuesday, April 23rd (evening) or Sunday, April 28th (afternoon).
Return your Rice Bowl
You can return your CRS Rice Bowl at any time to Campus Ministry, or leave it in St. Francis Chapel. 75% of proceeds go to international needs and 25% will stay in this Diocese for local social service agencies.
Are you a senior planning on a Year of Service next year?
Please let us know about your plan for a year of service next year. Click

here to tell us about it.
Wed: 7pm to 8:30pm in Dolan Reflection Room
Volunteer in Appalachia this summer!
Christian Appalachian Project, a non-profit organization serving people in need in Eastern Kentucky, is seeking volunteers to serve as counselors, lifeguards, arts & crafts instructors, and worship leaders for two summer camps serving children from low-income families. Volunteers serve 3-8 weeks and room and board is provided. An AmeriCorps Education Award of $1,175 is available for individuals who are accepted for a commitment of 7-8 weeks. Summer Camp season is June 3 - August 2. For more information and an application visit www.christianapp.org/vol.
Van Certified Drivers for Labre
Labre is in need of JCU van certified drivers for the summer! As the summer is approaching, many of you will be leaving the Cleveland area, including the current drivers for Labre. If you will be in the Cleveland area and would like to help out Labre over the summer on Friday nights please contact Labre president Josh at jsefcik14@jcu.edu. We really need a few drivers that could drive a once or twice over the summer. It will real help as we want to continue seeing our homeless friends over the summer. A co-pilot will be sitting in the passenger seat telling you where to go!
"Prayer Angels"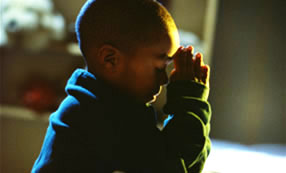 Prayer Angels is a new student-initiated prayer group on campus that has two goals: 1) to spread the awareness and power of prayer, 2) to break down religious divides. Anonymous prayer requests can be submitted, using t
his
Wufoo
form, an

d each request will be distributed to the "prayer angels," who will personally pray for each intention. Anyone can submit a prayer request. Cont

act
Ashley
for more

information.


MASS & CONFESSION SCHEDULE
Sunday, April 21, 2013
6 pm - St. Francis Chapel
Presider - Fr. Bichl, S.J.
Intention:
Mike Minnough
10 pm - St. Francis Chapel
Presider - Fr. Chris Zerucha

Monday, April 22, 2013
12:05 pm - St. Francis Chapel
Intention: Charles Beganyi
Presider: Fr. Donald Cozzens

Tuesday, April 23, 2013
5:05 pm - Rodman Chapel
Intention: Adam Sims
Presider: Fr. Schubeck, S.J.
Wednesday, April 24, 2013
12:05 pm Rodman Chapel
Intention: For all who are sick
Presider:
Fr. Marty Connell, S.J.

Murphy Mass
9:30 pm Murphy Chapel
Presider: Fr. Bernie McAniff, S.J.


Thursday, April 25, 2013

5:05 pm - Rodman Chapel
Intention: Danielle Rose
Presider: Fr. Bernie McAniff, S.J.

Friday, April 26, 2013

12:05 pm - St. Francis Chapel
Intention: Tom Green
Presider: Fr. Cozzens
CONFESSION
Monday 2 - 3 PM
Fr. Cozzens - O'Malley Center 218

Thursday 4 - 5 PM
Fr. McAniff in Rodman Hall Chapel
Sunday - 7-9 pm
Dean's Conference Room
By appointment:
Fr. Bichl: 397-3075

GESU CHURCH
(across the street from Rodman Hall) welcomes JCU members for confession Saturday at 3 pm.
Our collections for April and May will be for St. Thomas Aquinas and St. Francis Elementary Schools. Last Sunday the collection was $119.88.
Campus Ministry Staff
Director
Phone: 216-397-4701
Retreats
Phone: 216-397-4709
Immersion Exp. & Social Justice
Phone: 216-397-1506
Liturgy & R.C.I.A.
Phone: 216-397-4766
Phone: 216-397-3075
Secretary
Resident Ministry Staff
MURPHY HALL - Room 218
HAMLIN HALL - Room 250
DOLAN HALL - Room 201
PACELLI HALL - Room 203
OTHER FAITH MINISTRIES:
Orthodox Christian Fellowship (OCF)
Contact: Mira
Phone: 440-888-6213
Hillel
Contact: Dave Markovich
Visit Hillel's website at: www.clevelandhillel.org/
Muslim Student Society
Contact Muslim Student Society
Still not finding a faith community?
If you are from a faith background for which there is currently no active group on campus, please contact Campus Ministry and we will work to help you form a group!
Weekly Rosary in Rodman Chapel
Join a group of staff, faculty and students that meet each Tuesday at noon in Rodman Chapel to pray the rosary. All are welcome. Questions - contact Ann Buda