Return your Rice Bowl
You can return your CRS Rice Bowl at any time to Campus Ministry, or leave it in St. Francis Chapel. 75% of proceeds go to international needs and 25% will stay in this Diocese for local social service agencies.
Sunday Mass Changes

- 4/7
On Sunday April 7th, the 6pm Mass has been cancelled to allow students the opportunity to attend the Year of Faith Mass and concert with Matt Maher. There will be only a 10pm Mass on Sunday, April 7th.
It's not too late - Join us TODAY!
Matt Maher Concert
5 PM Mass at St. Paul's Shrine (4120 Euclid Ave, Cleveland) followed by FREE pizza dinner and concert at the Agora Theater (5000 Euclid Ave, Cleveland).
This is a free event but you MUST have a college ID to get a ticket for the concert. E-mail
John
by 3PM Sunday.
4/8-12 Cleveland International Film Fest
CAMPUS MINISTRY INVITES YOU TO EXPLORE SOCIAL JUSTICE ISSUES...
CALL ME KUCHU, Monday April 8th, 9:25pm
A powerful film about the resilience of the Ugandan LGBT community in the face of official discrimination. Homosexual acts are illegal in Uganda, though Parliament has recently retreated on an anti-homosexuality bill that called for the read more
GIRL RISING, Tuesday April 9th, 1:50pm
Everyone knows Malala, the Pakistani schoolgirl who was shot by the Taliban. Malala was attacked for voicing a simple principle: all girls should go to school... read more about film
HIGHWAY, Friday April 12th, 9:40pm
Join us for "Highway" a film set in Nepal
. We will have a chance to meet the director af
ter the show to discuss the movie. ..
read more
,
This special night is co-sponsored by Campus Ministry, the Center for Service and Social Action, East Asian Studies, and Peace, Justice and Human Rights.
Tickets for these showing are ONLY $2.00
Spaces are limited; sign up today!
Sacraments of Initiation:
Congratulations & Prayers
Congratulations to Kaitlin Krauth '16 who was received into the Catholic Church and confirmed at the Easter Vigil at Gesu Church on Saturday, March 31st.

Also, please pray for our students who will be confirmed this Thursday, April 11th at Gesu Church at 7 pm:

Jenna Crabtree '16

Patricia Vera 'l4

Yaritbel (Yari)Torres Mendoza '13
Bill Cook
Jillian Dunn
Lauren Gunderman
John Jackson
Katie Warner
View their bios and learn more! Seniors will choose the Beaudry Award winner at the JCU Grad Fair on April 8 and 9th.
January 2014 Immersion Applications Available
Thinking about applying for a January 2014 Immersion?
The following experiences are offered:
Nicaragua
Guatemala
Immokalee, FL
New Orleans
Nepal (May 2014)
Ready to apply? - Click HERE
Applications due by Tuesday, April 9th
Questions? Contact Gillian at ghalusker@jcu.edu
Eucharistic Minister Training -- Sign up Now
If you are a confirmed Catholic and are interested in being trained as a eucharistic minister, please click on the link below
Tuesday, April 23rd (evening) or Sunday, April 28th (afternoon).
Are you a senior planning on a Year of Service next year?
Please let us know about your plan for a year of service next year. Click
here
to tell us about it.
Join the celebration of Yom HaShoah
Monday, April 8th from 1:30pm to 3:30pm - Dolan Auditorium
Project Preservation

RABBI EDWARD S. BORAZ, Ph.D, Dartmouth College Hillel Rabbi and Instructor will give a presentation on Project Preservation. Project Preservation is a yearly college service project where students explore the framework of genocide,
become immersed in the culture of those who lived through the Holocaust,
and participate in restoration in Eastern Europe.
Thursday, April 11, 2013 @
7:00 p.m
Reception following the presentation

Suburban Temple-Kol Ami

22401 Chagrin Boulevard * Beachwood OH 44122

The evening is free and open to the public; reservations are requested by April 5th.
Discusses his new book,
Notes from the Underground


Luncheon

Thursday, April 18, 2013

Jardine Room

Space is limited, reservations required

Sponsored by The Cardinal Suenens Center & Campus Ministry


MASS & CONFESSION SCHEDULE
Sunday, April 7, 2013
No 6 pm Mass
10 pm - St. Francis Chapel
Presider - Fr. Marty Connell, S.J.
Intention: David P Nichting
Monday, April 8, 2013
12:05 pm - St. Francis Chapel
Intention: Michael Minnaugh
Presider: Fr. Donald Cozzens

Tuesday, April 9, 2013
5:05 pm - Rodman Chapel
Intention: Sharon Thompson
Presider: Fr. Schubeck, S.J.
Wednesday, April 10, 2013
12:05 pm Rodman Chapel
Intention: Edward J. Toth
Presider: Fr. Bichl, S.J.

Murphy Mass
9:30 pm Murphy Chapel
Presider: Fr. Marty Connell, S.J.

Thursday, April 11, 2013
5:05 pm - Rodman Chapel
Intention: Charles Joseph Hamilton
Presider: Fr. Bernie McAniff, S.J.

Friday, April 12, 2013
12:05 pm - St. Francis Chapel
Intention: Giolia Tartaglia
Presider: Fr. Cozzens

CONFESSION
Monday 2 - 3 PM
Fr. Cozzens - O'Malley Center 218

Thursday 4 - 5 PM
Fr. McAniff in Rodman Hall Chapel
Sunday - 7-9 pm
Dean's Conference Room
By appointment:
Fr. Bichl: 397-3075

GESU CHURCH
(across the street from Rodman Hall) welcomes JCU members for confession Saturday at 3 pm.
You may find the following resources of interest during the Easter season:
For an interesting blog from younger Jesuits see:
Creighton University has many resources
Weekly reflections for Holy Week and Easter
Several details of Pope Francis's coat of arms pay homage to his Jesuit roots. The sunburst symbol of the Society of Jesus is prominently displayed on the blue shield. The sunburst also signifies Jesus. Beneath it, the star signifies Mary and the spikenard flower honors St. Joseph. For more information see:
Whispers in the Loggia is a blog which recently has provided links and text of talks and homilies by Pope Francis
Collections for February and March were for our international immersion host country partners and they totaled

$1,192.33.

Our collections for April and May will be for St. Thomas Aquinas and St. Francis Elementary Schools
Campus Ministry Staff
Director
Phone: 216-397-4701
Retreats
Phone: 216-397-4709
Immersion Exp. & Social Justice
Phone: 216-397-1506
Liturgy & R.C.I.A.
Phone: 216-397-4766
Phone: 216-397-3075
Secretary
Resident Ministry Staff
MURPHY HALL - Room 218
HAMLIN HALL - Room 250
DOLAN HALL - Room 201
PACELLI HALL - Room 203
OTHER FAITH MINISTRIES:
Orthodox Christian Fellowship (OCF)
Contact: Mira
Phone: 440-888-6213
Hillel
Contact: Dave Markovich
Visit Hillel's website at: www.clevelandhillel.org/
Muslim Student Society
Contact Muslim Student Society
Still not finding a faith community?
If you are from a faith background for which there is currently no active group on campus, please contact Campus Ministry and we will work to help you form a group!
Weekly Rosary in Rodman Chapel
Join a group of staff, faculty and students that meet each Tuesday at noon in Rodman Chapel to pray the rosary. All are welcome. Questions - contact Ann Buda
"Prayer Angels"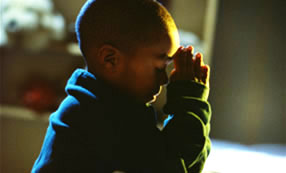 Prayer Angels is a new student-initiated prayer group on campus that has two goals: 1) to spread the awareness and power of prayer, 2) to break down religious divides. Anonymous prayer requests can be submitted, using t
his
Wufoo
form, an

d each request will be distributed to the "prayer angels," who will personally pray for each intention. Anyone can submit a prayer request. Cont

act
Ashley
for more

information.
Campus Crusade for Christ
Campus Crusade for Christ (Cru) meets every Wednesday at 7pm in the Campus Ministry conference room. They are a non-Catholic organization, although Catholics and people of all religions are welcome to join us. Each meeting is very casual and fun. The group breaks down the Bible and then applies those basic lessons to their lives.
Interested in learning more? Come to their next meeting or co
ntact
Rachel Distler
with questions.