Easter Mass Schedule
Daily mass will resume on Tuesday at 5:05pm in Rodman.
See Gesu's Website for their mass schedule for Easter Sunday.
Return your Rice Bowl
You can return your CRS Rice Bowl at any time to Campus Ministry, or leave it in St. Francis Chapel. 75% of proceeds go to international needs and 25% will stay in this Diocese for local social service agencies.
Sunday Mass Changes
- 4/7
On Sunday April 7th, the 6pm Mass has been cancelled to allow students the opportunity to attend the Year of Faith Mass and concert with Matt Maher. There will be only a 10pm Mass on Sunday, April 7th.
It's not too late to register! Space available!
Matt Maher - Year of Faith event, Sun 4/7
Join college students from Case Western, Notre Dame College, Ursuline, the Diocesan Seminary and other local Universities for an event to celebrate the Year of Faith that was proclaimed by the Vatican.


This FREE event includes:
FREE transportation downtown for Mass at St. Paul's Parish. (Meet at the Rec Desk at 4:15pm)
FREE Pizza after Mass.
FREE concert at the Agora Theater by Contemporary Catholic Rock Musician Matt Maher.
FREE transportation back to John Carroll University. (Arrive back at JCU by 10pm)
Matt Maher is a popular musician known for songs such as "Hold Us
Together", "Alive Again," and "Your Grace is Enough". For more information about Matt Maher & to listen to some of his music for FREE
Check out his site!
Complete this short FORM to reserve your free ticket to all events!
Bring a Friend!
Bill Cook
Jillian Dunn
Lauren Gunderman
John Jackson
Katie Warner
View their bios and learn more! Seniors will choose the Beaudry Award winner at the JCU Grad Fair on April 8 and 9th.
January 2014 Immersion Applications Available
Thinking about applying for a January 2014 Immersion?
The following experiences are offered:
Nicaragua
Guatemala
Immokalee, FL
New Orleans
Nepal (May 2014)
Come learn more at our last two info sessions:
Wednesday, April 3rd
2pm to 3pm, Dolan E116 - or - 8pm to 9pm, Murphy Hall Lobby
Ready to apply? - Click HERE
Applications due by Tuesday, April 9th
Thurs - 4/4: Better Together Day
On April 4th, people across the country will wear blue on Better Together Day to raise awareness about the importance of interfaith cooperation. All JCU students, staff, faculty and administrators are encouraged to wear blue JCU attire that day. The first 200 people wearing JCU blue on Thursday that stop by the tables in the Student Center Atrium and outside of the CSSA office in AD-32 between 11:00 am - 1:00 pm will receive a free prize. Contact
interfaith@jcu.edu
with questions or for more information.
Join the celebration of Yom HaShoah
Monday, April 8th from 1:30pm to 3:30pm - Dolan Auditorium
Holocaust Remembrance Days
events are the opening events of the week-long Celebration of Scholarship. They are free and open to the public.
Project Preservation

RABBI EDWARD S. BORAZ, Ph.D, Dartmouth College Hillel Rabbi and Instructor will give a presentation on Project Preservation. Project Preservation is a yearly college service project where students explore the framework of genocide,
become immersed in the culture of those who lived through the Holocaust,
and participate in restoration in Eastern Europe.
Thursday, April 11, 2013 @
7:00 p.m
Reception following the presentation

Suburban Temple-Kol Ami

22401 Chagrin Boulevard * Beachwood OH 44122

The evening is free and open to the public; reservations are requested by April 5th.
Discusses his new book,
Notes from the Underground


Luncheon

Thursday, April 18, 2013

Jardine Room

Space is limited, reservations required

Sponsored by The Cardinal Suenens Center & Campus Ministry


MASS & CONFESSION SCHEDULE
Sunday, March 31, 2013
Happy Easter!

No Mass on campus

Monday, April 1, 2013
No Mass on Campus
Tuesday, April 2, 2013
5:05 pm - Rodman Chapel
Intention:Mary Gleichauf
Presider: Fr. Schubeck, S.J.
Wednesday, April 3, 2013
12:05 pm Rodman Chapel
Intention: Charles J. Potterson
Presider: Fr. Bichl, S.J.

Murphy Mass
9:30 pm Murphy Chapel
Presider: Fr. Marty Connell, S.J.

Thursday, April 4, 2013
5:05 pm - Rodman Chapel
Intention: JoAnn Casa
Presider: Fr. Bernie McAniff, S.J.

Friday, April 5, 2013
12:05 pm - St. Francis Chapel
Intention: Corinne J. Laffey
Presider: Fr. Cozzens

CONFESSION
Monday 2 - 3 PM
Fr. Cozzens - O'Malley Center 218

Thursday 4 - 5 PM
Fr. McAniff in Rodman Hall Chapel
Sunday - 7-9 pm
Dean's Conference Room
By appointment:
Fr. Bichl: 397-3075

GESU CHURCH
(across the street from Rodman Hall) welcomes JCU members for confession Saturday at 3 pm.
You may find the following resources of interest during the Easter season:
For an interesting blog from younger Jesuits see:
Creighton University has many resources
Weekly reflections for Holy Week and Easter
For all things Catholic see
Whispers in the Loggia is a blog which recently has provided links and text of talks and homilies by Pope Francis
Our mass collection for last Sunday was $168.84.

Collections for February and March were for our international immersion host country partners and they totaled

$1,192.33.
Campus Ministry Staff
Director
Phone: 216-397-4701
Retreats
Phone: 216-397-4709
Immersion Exp. & Social Justice
Phone: 216-397-1506
Liturgy & R.C.I.A.
Phone: 216-397-4766
Phone: 216-397-3075
Secretary
Resident Ministry Staff
MURPHY HALL - Room 218
HAMLIN HALL - Room 250
DOLAN HALL - Room 201
PACELLI HALL - Room 203
OTHER FAITH MINISTRIES:
Orthodox Christian Fellowship (OCF)
Contact: Mira
Phone: 440-888-6213
Hillel
Contact: Dave Markovich
Visit Hillel's website at: www.clevelandhillel.org/
Muslim Student Society
Contact Muslim Student Society
Still not finding a faith community?
If you are from a faith background for which there is currently no active group on campus, please contact Campus Ministry and we will work to help you form a group!
Weekly Rosary in Rodman Chapel
Join a group of staff, faculty and students that meet each Tuesday at noon in Rodman Chapel to pray the rosary. All are welcome. Questions - contact Ann Buda
"Prayer Angels"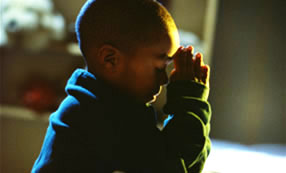 Prayer Angels is a new student-initiated prayer group on campus that has two goals: 1) to spread the awareness and power of prayer, 2) to break down religious divides. Anonymous prayer requests can be submitted, using t
his
Wufoo
form, an

d each request will be distributed to the "prayer angels," who will personally pray for each intention. Anyone can submit a prayer request. Cont

act
Ashley
for more

information.
Campus Crusade for Christ
Campus Crusade for Christ (Cru) meets every Wednesday at 7pm in the Campus Ministry conference room. They are a non-Catholic organization, although Catholics and people of all religions are welcome to join us. Each meeting is very casual and fun. The group breaks down the Bible and then applies those basic lessons to their lives.
Interested in learning more? Come to their next meeting or co
ntact
Rachel Distler
with questions.