TONIGHT: Revised Mass Schedule
There will only be a 10pm Mass.
Time to pick a new Pope!!!

The Conclave in Rome begins Tuesday, March 12, 2013


J

oin us as we pray together with the universal church. We will celebrate a Mass of the Holy Spirit at 5:05pm
on Tuesday in Rodman Chapel.
Tues: 3/12 - Beaudry Award
NOMINATIONS DUE: Tuesday, March 12th.
What is the Beaudry Award?
The Beaudry Award is the ONLY student award given at Commencement to a graduating senior based on his or her excellence in all of the following areas:
Academic Achievement

Commitment to Christian Values

Leadership Activities

Service to the University and/or Civic Community
Who can nominate?
All Students, Faculty, Administrators, & Staff. Seniors will vote during the 'Blue and Gold Grad Finale' to be held April 8th and 9th in the LSC Conference Room.
THIS Tues: 3/12
"Photos, Friends, & Free Food"
Jan '13 immersion groups share pictures and reflections about their time in Immokalee, New Orleans, Guatemala, & Nicaragua. Students, FSAs, - All are welcome! Jardine Rm, 12:20pm
3/14 -
Student Coordinator Applications Due
We are looking for enthusiastic and dedicated SCs for Jan '14 and Nepal (May '14) immersions who are committed to helping other participants explore and grow in the five values of an immersion experience: COMMUNITY, EDUCATION, SPIRITUALITY, SERVICE & SOCIAL JUSTICE. Click here to read more about what the SC role entails and carefully consider this opportunity of a lifetime!
Tues: 3/12 - Faith in 5

Want to spice up your faith life in just five weeks? Join our student-led, on-campus, Lenten retreat experience, "Faith in 5" - Tuesdays at 10pm in the Underground. Sponsored by Christian Life Communities.


This week's theme is "Love".
Wed: 3/13 - Vatican II
Looking Back after 50 Years

Lenten Luncheon Discussions Facilitated by Dr. Edward Hahnenberg, Breen Chair in Catholic Systematic Theology.
12:00-1:00pm. Light lunch in O'Dea Room.
Wed. March 13: How Vatican II Changed the Church
Wed. March 20: How Vatican II Engaged the World in a New Way
Another Opportunity
Vatican II: What is it? Who was there? Why should we care?
Thursday, March 21, at 5pm in the O'Dea Room.
Lite dinner. A general introduction to
Wed: 3/13 - Pray from the heART
Wednesday, March 13th from 7:00-8:30pm
Fri: 3/15 - TIME OUT, Evening of Reflection for Seniors
3/20: Penance and Pizza
Penance and Pizza will be held on Wed., March 20th at 5:05pm in St Francis Chapel.
Confessions (either face to face or anonymous) will be available tonight, 3/17, and 3/24 in the Dean of Student's Conference Room from 7-9pm.
Matt Maher - Year of Faith event, Sun 4/7
Join college students from Case Western, Notre Dame College, Ursuline, the Diocesan Seminary and other local Universities for an event to celebrate the Year of Faith that was proclaimed by the Vatican.


This FREE event includes:
FREE transportation downtown for Mass at St. Paul's Parish. (Meet at the Rec Desk at 4:15pm)
FREE Pizza after Mass.
FREE concert at the Agora Theater by Contemporary Catholic Rock Musician Matt Maher.
FREE transportation back to John Carroll University. (Arrive back at JCU by 10pm)
Matt Maher is a popular musician known for songs such as "Hold Us
Together", "Alive Again," and "Your Grace is Enough". For more information about Matt Maher & to listen to some of his music for FREE
Check out his site!
Complete this short FORM to reserve your free ticket to all events!
NE OHIO - Young Adult Retreat,
"What's Next?"
March 23 & 24: Palm Sunday weekend retreat provides the perfect opportunity to reflect on change and transition in young adult life. It helps us to connect our transitions with Jesus' journey from Good Friday to Easter Sunday.
The retreat begins at 9:00 a.m. on Saturday and concludes on Sunday at noon. Mass is included. The event will be held at Bethany Retreat Center in Chardon, OH. For more information or to register, go to www.charisministries.org. Cost: $30.
The Living Person:
"Dare You to Move" Event
Labre Donations
Campus Ministry accepts donations for Labre. Due to storage limitations, Labre cannot store excess items. The following are the only items they are currently accepting:
Socks
Larger sized jeans
Sweatshirts/Hoodies/Sweaters - Medium or Larger
Heavy Coats/Jackets
Hats, Gloves
Boots, Tennis Shoes
Batteries
Currently NOT accepting any blankets or items for children or women.
Questions? Please contact McKenzae Bartels.


MASS & CONFESSION SCHEDULE
Sunday, March 10, 2013
10:00 pm - St. Francis Chapel
Presider: Fr. Don Cozzens
Monday, March 11, 2013
12:05 pm St. Francis Chapel

Intention:Nancy Riley

Presider: Fr. Cozzens
Tuesday, March 12, 2013
5:05 pm - Rodman Chapel
Intention:Sam Syracus, Jr.
Presider: Fr. Schubeck, S.J.
Wednesday, March 13, 2013
12:05 pm Rodman Chapel
Intention: Dennis Milota
Presider: Fr. Bichl, S.J.

9:30 pm - Murphy Chapel
Presider - Fr. Martin Connell, S.J.

Thursday, March 14, 2013
5:05 pm -Rodman Chapel

Presider - Fr. Bernie McAniff, S.J.
Intention: RJ Vale


Friday, March 15, 2013
12:05 pm - St. Francis Chapel
Presider - Fr. Don Cozzens
Intention: Patrick Reardon
CONFESSION
Monday 2 - 3 PM
Fr. Cozzens - O'Malley Center 218

Thursday 4 - 5 PM
Fr. McAniff in Rodman Hall Chapel
Sunday - 7-9 pm
Dean's Conference Room
By appointment:
Fr. Bichl: 397-3075

GESU CHURCH
(across the street from Rodman Hall) welcomes JCU members for confession Saturday at 2 pm.
You may find the following resources helpful to you during this season of Lent:
For an interesting blog from younger Jesuits see:
Join in an adapted version of the Spiritual Exercises, perfectly timed as a Lent and Easter retreat. See
Creighton University has many resources
For all things Catholic and Lent see
The following blogs are written by JCU young alums who are describing their experiences during their year of service this year:
Our mass collection for last Sunday was $227.08.

Collections for February and March will be for our international immersion host country partners.
Campus Ministry Staff
Director
Phone: 216-397-4701
Retreats
Phone: 216-397-4709
Immersion Exp. & Social Justice
Phone: 216-397-1506
Liturgy & R.C.I.A.
Phone: 216-397-4766
Phone: 216-397-3075
Secretary
Resident Ministry Staff
MURPHY HALL - Room 218
HAMLIN HALL - Room 250
DOLAN HALL - Room 201
PACELLI HALL - Room 203
Weekly Rosary in Rodman Chapel
Join a group of staff, faculty and students that meet each Tuesday at noon in Rodman Chapel to pray the rosary. All are welcome. Questions - contact Ann Buda
OTHER FAITH MINISTRIES:
Orthodox Christian Fellowship (OCF)
Contact: Mira
Phone: 440-888-6213
Hillel
Contact: Dave Markovich
Visit Hillel's website at: www.clevelandhillel.org/
Muslim Student Society
Contact Muslim Student Society
Still not finding a faith community?
If you are from a faith background for which there is currently no active group on campus, please contact Campus Ministry and we will work to help you form a group!
"Prayer Angels"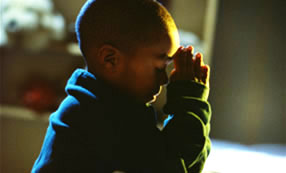 Prayer Angels is a new student-initiated prayer group on campus that has two goals: 1) to spread the awareness and power of prayer, 2) to break down religious divides. Anonymous prayer requests can be submitted, using t
his
Wufoo
form, an

d each request will be distributed to the "prayer angels," who will personally pray for each intention. Anyone can submit a prayer request. Cont

act
Ashley
for more

information.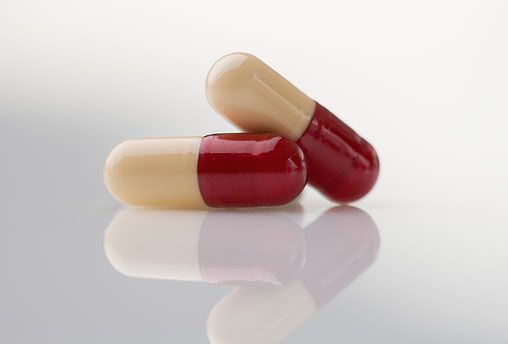 We Need Vitamins!
The Honduras immersion team needs your help for our upcoming medical mission trip in May.
We need vitamins!
A huge problem in developing countries is malnourishment, especially in children. Last year, we gave out thousands of vitamins to Honduran children and adults. The Honduras immersion team is asking the JCU community for vitamin donations of any size, and any type (children's, pre-natal, infant, etc.). Every donation helps, no matter the amount.
It's as simple as picking up a bottle of vitamins on your next shopping trip, and dropping your donation off with the Biology Department Secretary or the Center for Service and Social Action (AD 32). The collection will continue throughout the Spring semester. Thank you!