No 6pm or 10pm mass in St. Francis tonight. See you at Gesu at 9pm!
Ignatian Heritage Week begins TODAY
View complete schedule of Events
Join us TONIGHT Sunday, January 27th at
9pm
for The Opening Mass at Gesu Church: "Celebrate the Student", Presider: Fr. Tim Kesicki, Provincial for the Detroit and Chicago Provinces.
Dessert Reception following in Schott Dining Hall.
----
Don't miss the Ignatian Solidarity Network's Open House on Monday, 1/28, from 4pm to 5pm at their office at Green Road Annex. A brief program including reflections by Sadie Curtin '13, McKenzae Bartels '14 and board member John Schubert will begin at 4:30pm.


-----

As part of Ignatian Heritage Week, 2013 Service Awards will be presented during the Celebration of Service Award Ceremony to be held on Tuesday, Jan. 29, at 4 p.m. in the Muldoon Atrium of the Dolan Center for Science and Technology. All students, faculty, and staff are invited to attend.

Please join us in congratulating: Linda Seiter, Ph.D., Chris Wenzler, Ned Barnes '15, Alyssa Giannirakis '14, and Michael Gong '15.
WELCOME BACK FESTIVAL OF PRAISE!
Alpha Omega, the Catholic Devotion group here on campus, will be having their first Festival of Praise this Tuesday, January 29th at 9:00 pm in St.Francis Chapel. Please join us for an hour of adoration, song, and prayer. Pizza and snacks will be provided after - along with a brief and informative meeting for all of those interested in getting involved and upcoming events. We hope that you all can join us!
If you have any questions or concerns please contact Mary Lutter, Vice President of FOP: mlutter15@jcu.edu or 614-312-6880.
Pray from the heART!
If you are looking for a new way to pray or are having trouble expressing your thoughts in prayer, come to "pray from the heART!" We provide the tools so you can give your prayers color. No artistic ability necessary!
WHEN: Wednesdays from 7pm to 8:30pm
WHERE: Dolan Hall Reflection Room, located in the basement
QUESTIONS? Contact Gillian Halusker, ghalusker@jcu.edu
Ignatian 8-week Retreat
Consider making an Ignatian 8-week retreat in daily life, beginning in February and lasting into April.
Your participation involves two things:
A weekly meeting (no more than an hour) with a spiritual director who will companion you on your journey with God, listening to how you encounter God in prayer and in the circumstances of your life, and giving you direction for your prayer in the week ahead.
Daily prayer and meditation on scripture following the guidelines suggested by your director.
For further information and an application form, please contact Carol Polish at 216.397.1599 or cpolish@jcu.edu.
IRTF Social Justice Teach-In
IRTF's 13th annual Social Justice Teach-In is a great opportunity for students and people of all ages to learn about local and global justice issues and practice hands-on skills to organize for peace, economic justice, and human rights with 15 workshops by local and national experts!
Saturday, February 9, 2013; 9:30am-4:30pm (you are not required to stay the entire time)

Case Western Reserve University (we will help coordinate transport if needed)

FREE to YOU (JCU will pay your way)
Click
HERE
for more information & to sign-up
Sunday, Feb 3rd - Super Bowl Sunday
6:00 pm Mass changed to 5:30 pm


We will still have the regularly scheduled 10 pm Mass.
January 2013 Immersion Trips
Check out the photos!
Experiencing Poverty Simulation
You are invited to participate in the "Experiencing Poverty Simulation" on Saturday, February 2, from 1pm-4pm in the LSC Conference Room. Participants will partake in a number of activities that illustrate common issues faced by those in poverty, and will be asked to simulate visits to various places such as social service agencies, mortgage agencies, super centers and banks. Participating in this "Month of Poverty" serves as an eye-opening experience that basically places students in the life of someone who is impoverished, and they must make the day-to-day decisions and sacrifices that someone in poverty would make.
To participate, please sign up through the link at jcu.edu/Arrupe. This event is hosted by the Arrupe Scholars Program and the Cleveland Food Bank.
Is Justice Served? Speakers regarding the issue of wrongful conviction at JCU
Rev. Neil Kookoothe and Joe D'Ambrosio are coming to John Carroll University to share their real life experiences with the flaws of the criminal justice system on Tuesday, February 5, from 7:30pm-9:00pm in the LSC Conference Room of the DJ Lombardo Student Center.
Fr. Kookoothe is a Catholic priest, lawyer, nurse, and advocate for the social justice issue of wrongful convictions. Mr. D'Ambrosio is a victim of wrongful conviction. Their story is incredibly moving and eye opening to the real issue of wrongful conviction of innocent people. This event is sponsored by the following at JCU: Arrupe Scholars Program; Catholic Studies; Peace, Justice, & Human Rights; Political Science Department; Program in Applied Ethics; and the Psychology Department.


MASS & CONFESSION SCHEDULE
Sunday, January 27, 2013
Celebrate the Student Mass
9:00 pm Gesu Church
Presider: Very Rev. Timothy Kesicki, S.J.
Monday, January 28, 2013
12:05 pm St. Francis Chapel

Intention: Joanne Lis

Presider: Fr. Cozzens
Tuesday, January 29, 2013
5:05 pm - Rodman Chapel
Intention: Mary Grace
Presider: Fr. Schubeck, S.J.
Wednesday, January 30, 2013
No 12:05 pm Rodman Chapel

Murphy Mass - 9:30 pm
Presider - Fr. Bernie, S.J.

Thursday, January 31, 2013
5:05 pm -Rodman Chapel

Presider - Fr. Bernie McAniff, S.J.
Intention: Joanne Lis


Friday, February 1,. 2013
12:05 pm - St. Francis Chapel
Presider - Fr. Don Cozzens
Intention: Antoinette Tirocchi
CONFESSION
Monday 2 - 3 PM
Fr. Cozzens - Office AD Bldg

Thursday 4 - 5 PM
Fr. McAniff in Rodman Hall Chapel

By appointment:
Fr. Bichl: 397-3075

GESU CHURCH
(across the street from Rodman Hall) welcomes JCU members for Mass and confession.
Our mass collection for Sunday, January 20th was $131.63.

Our mass collection for December and January will be for Catholic Charities and Migrant Refugee Services.
Campus Ministry Staff
Director
Phone: 216-397-4701
Retreats
Phone: 216-397-4709
Immersion Exp. & Social Justice
Phone: 216-397-1506
Liturgy & R.C.I.A.
Phone: 216-397-4766
Phone: 216-397-3075
Secretary
Resident Ministry Staff
MURPHY HALL - Room 218
HAMLIN HALL - Room 250
DOLAN HALL - Room 201
PACELLI HALL - Room 203
Weekly Rosary in Rodman Chapel
Join a group of staff, faculty and students that meet each Tuesday at noon in Rodman Chapel to pray the rosary. All are welcome. Questions - contact Ann Buda
"Prayer Angels"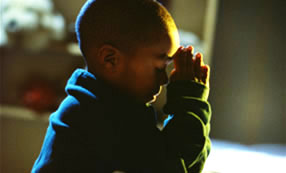 Prayer Angels is a new student-initiated prayer group on campus that has two goals: 1) to spread the awareness and power of prayer, 2) to break down religious divides. Anonymous prayer requests can be submitted, using t

his
Wufoo
form, an

d each request will be distributed to the "prayer angels," who will personally pray for each intention. Anyone can submit a prayer request. Cont

act
Ashley
for more

information.
OTHER FAITH MINISTRIES:
Orthodox Christian Fellowship (OCF)
Contact: Mira
Phone: 440-888-6213
Hillel
Contact: Dave Markovich
Visit Hillel's website at: www.clevelandhillel.org/
Muslim Student Society
Contact Muslim Student Society
Still not finding a faith community?
If you are from a faith background for which there is currently no active group on campus, please contact Campus Ministry and we will work to help you form a group!