The Campus Ministry staff wishes you a blessed and
grace filled Thanksgiving.
There will be no mass on campus beginning Tuesday, November 20th. There will be no 6 pm Mass on Sunday, November 25th.
There will be a 10 pm Mass on
Sunday, November 25th.
This Week - Golden Rule

Free Golden Rule t-shirts to first 50 who attend.

Choose one of two sessions to learn about the ethical and interfaith aspects of the Golden Rule: Monday, November 19th (7:00 - 8:30 pm) or Tuesday, November 20th (noon). Register for Nov. 20th (for the lunch)
HERE
.
Program will include Fr. Harry Gensler, S.J. and Paul McKenna from Scarboro Missions in Toronto (a leader in interfatih dialogue).
Fr. Jim Collins, SJ to leave JCU
Fr. Jim will be leaving JCU at the end of the semester and beginning a new assignment in January. He is exploring pastoral ministry assignments with Jesuits in either Peru, or in a Latino parish in the Southwest USA. He has worked hard to discern this calling and it is not a hasty reaction to anything or anyone.
Fr. Jim said, "It has been an honor to laugh, work and pray among you. I have the highest regard for the entire JCU community of Jesuits, students, colleagues, and my Campus Ministry teammates. I will miss you all dearly."
Please keep Fr. Jim in prayer as he begins this new journey.
Giving Tree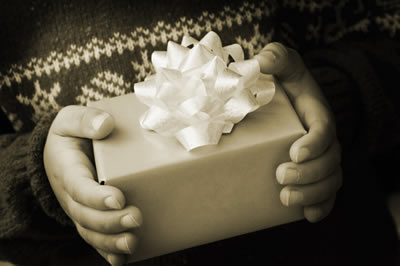 Take advantage of this opportunity to help make the holiday season brighter for the children at the Fatima Family Center. The Giving Trees are located in the LSC Atrium, outside of Einstein's, and after Thanksgiving break in the Atrium of the Dolan Science Center. Gifts fall into three categories: 1) under $15, 2) under $30, or 3) over $30.
Your department, friends, or hall could also sponsor a larger gift. Purchase the gift and drop it off, unwrapped, before Monday, December 10th. Drop off boxes are located at: Saint Francis Chapel, Campus Ministry, the Center for Service and Social Action, or to Resident Minister apartments. Monetary donations will also be gladly accepted in the Campus Ministry office.
Contact Rev. Jim Collins, S.J., x1995 or jccollins@jcu.edu if you have any questions.
Wed, 11/28: Pray for friends and family who are sick
On Wed., November 28th at 12:05 pm in Rodman Chapel we will remember our friends and families who are struggling with illness. If you would like to have someone mentioned by name, please sign up
Save the Date - Sunday, 12/2
Post - 6:00 pm Mass Discussion
"What gives you Joy"
Please join Resident Minister Craig Sidol for a conversation about "What gives you Joy".
It's Campion Award Time
APPLY NOW!
The George B. Sweeney Endowed Campion Award is a one-year $1,000 service award given to sophomore and junior student leaders who have demonstrated a commitment to community service and social justice motivated by a faith perspective.
Details and applications available HERE. For more information contact: Dr. Margaret Finucane, Center for Service and Social Action, campionaward@jcu.edu or 216.397.4698.
Applications due December 1, 2012
The Clothes Closet
The Center for Service and Social Action will begin collecting donations of new and gently used clothing, coats, shoes and accessories for our newest project, The Clothes Closet, opening on December 1st. Prior to the grand opening, we are seeking donations of new and gently used clothing, coats, shoes, and accessories to build our inventory. Please bring your donated items to the CSSA office in AD-32.
The Clothes Closet will be a money-free exchange available to all JCU students. In order to take from the closet, you must first donate time or items of similar value. If you have any

questions, please contact Maggie Hutchison at

mhutchison14@jcu.edu

or the CSSA office at

service@jcu.edu

.
World AIDS Awareness
"Living Ribbon" on Dec. 5
Join in the fight to raise awareness of AIDS facing the world today at one of the many activities planned for JCU's World AIDS Awareness Week, sponsored by the Arrupe Scholars Program.
Be one of 150 JCU students to create the World AIDS Awareness "Living Ribbon" during halftime of the JCU Men's Basketball game on
Wednesday, December 5 at 7:00pm
in the Varsity Gym. Each participant will receive a free t-shirt!
Please register by Friday, November 16 by completing our
online form
.
Stay tuned for more details regarding World AIDS Awareness Week activities from Dec. 1-6!
For more information, please contact Katie Spring, x4993.
MASS & CONFESSION SCHEDULE
Sunday, November 18, 2012
6:00 pm Mass - St. Francis Chapel
Alpha Sigma Nu Induction Mass
Presider: Fr. Bichl, S.J.
10:00 pm - St. Francis Chapel
Presider: Fr.Gensler, SJ
Monday, November 19, 2012
12:05 pm - St. Francis Chapel
Intention: Bill Blamer
Presider: Fr. Don Cozzens
Tuesday, November 20, 2012
No Mass Today
Wednesday, November 21, 2012
No Mass Today
Thursday, November 22, 2012
Happy Thanksgiving!
Friday, November 23, 2012
No Mass Today


CONFESSION
Monday 2 - 3 PM
Fr. Cozzens - Office AD Bldg

Thursday 4 - 5 PM
Fr. McAniff in Rodman Hall Chapel

By appointment:
Fr. Bichl: 397-3075

GESU CHURCH
(across the street from Rodman Hall) welcomes JCU members for Mass and confession.
Mass Collection


Our collections for October and November will be for the Fatima Family Center. This Sunday at the 6 pm Mass we will be collecting for St. Peter's Preparatory from Jersey City, NJ. They were severely impacted by Hurricane Sandy.

Our mass collection for Nov. 11th


was $204.86.
Campus Ministry Staff
Director
Phone: 216-397-4701
CLC (Small Faith Communities)
Phone: 216-397-1995
Retreats
Phone: 216-397-4709
Immersion Exp. & Social Justice
Phone: 216-397-1506
Liturgy & R.C.I.A.
Phone: 216-397-4766
Phone: 216-397-3075
Secretary
Resident Ministry Staff
MURPHY HALL - Room 218
HAMLIN HALL - Room 250
DOLAN HALL - Room 201
PACELLI HALL - Room 203
Weekly Rosary in Rodman Chapel
Join a group of staff, faculty and students that meet each Tuesday at noon in Rodman Chapel to pray the rosary. All are welcome. Questions - contact Ann Buda
"Prayer Angels"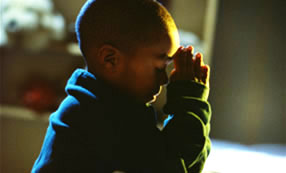 Prayer Angels is a new student-initiated prayer group on campus that has two goals: 1) to spread the awareness and power of prayer, 2) to break down religious divides. Anonymous prayer requests can be submitted, using t

his
Wufoo
form, an

d each request will be distributed to the "prayer angels," who will personally pray for each intention. Anyone can submit a prayer request. Cont

act
Ashley
for more

information.
OTHER FAITH MINISTRIES:
Orthodox Christian Fellowship (OCF)
Contact: Mira
Phone: 440-888-6213
Hillel
Contact: Dave Markovich
Visit Hillel's website at: www.clevelandhillel.org/
Muslim Student Society
Contact Muslim Student Society
Still not finding a faith community?
If you are from a faith background for which there is currently no active group on campus, please contact Fr. Jim Collins, SJ, Coordinator of Small Faith Communities in Campus Ministry at JCU and he will work to help you form a group!