In this Issue
The MEDC is acknowledged for serving the Village of Montgomery for the last 10 years!

Meet the newest members of the MEDC

MEDC Membership and current renewals

The MEDC joins forces with The Village of Montgomery and prepares for ICSC in Vegas!

(helpful information to share)


Join Our List

MEDC
Members and

Renewals for 2013


Executive Partners

Caterpillar
Engineering Enterprises Gusto Packing
Butterball
Rush Copley

Montgomery
Chiropractic
Village of Montgomery
General Growth Partners:
Castle Bank
CenterPoint Properties
Heitkotter, Inc.
Old Second National Bank
Oswego School District 308
Ozinga Illinois RMC
Performance Foods-Fox River Foods
VVF Illinois
Weblinx
West Aurora School District 129
Associate Partners:
Aurora Area Convention & Visitors Bureau

Aurora Tree Service

Bank of Montgomery
Beacon News

Castellucio College Planning
ComEd

Earthmovers Credit Union

Fox Metro WRD

Fox Valley building Construction Trade Council

HRM
IDI
Kendall County
Lakone Ind.

Ledger-Sentinel
Montgomery Patch

Oswego Fire Protection

Oswego Public Library

Pizzo & Associates Ltd.
Plumbers & Pipefitters Local 501
R.C.Wegman Construction
Sugar Grove Health Center
United Facilities
Waubonsee Community College

(links to all members on our web site)


Kane County
2040 Plan
Click underlined report
above
Greetings!
This year marks a very special time for the Montgomery Economic Development office. In April, we will mark our 10th year in Montgomery. Surely a lot of great things have happened over these last 10 years. We are planning a party and want to thank all of you, the leaders of this community who have worked with us over the last decade.
We hope you will join us!
Date: April 30th, 2013
Time: 5pm to 7pm:
Where: 200 Webster, Montgomery, Illinois 61073
RSVP's are encouraged
Food will be catered by
Poor Boy's Pub
, in Montgomery
and Sweets by Laura Miller from
My Queen of Tarts
We will also have beer, wine and specialty coolers
Do you have a story to share or something you would like to share. Feel free to comment or provide suggestions to the MEDC concerning the next news blast.

Send us a message or give us a call @ 630-897-6748.
Click

all underlined words

for more information or extended files.
10 years creating jobs in the Valley!

Village President Marilyn Michelini (front center) displays certificate of acknowledgment from Kay Hatcher's office presented to the MEDC at a recent (BCEC) Business Climate Enhancement Committee. Also pictured is Mark Baum, from RCWegman construction company and co-chair of the BCEC and Executive Director, of the MEDC Charlene Coulombe-Fiore.

(click below)
Our newest members....
Help us welcome
Performance Foodservice -Fox River Foods
(as a general growth Partner)
Performance Food service-Fox River is a full-service, broad line distributor that provides its customers with a full range of food service products and supplies, including: Dry Goods, Groceries, Frozen Foods, Refrigerated products, Dairy Products, Bread & Bakery Products, Desserts, Fresh Produce, Meats, Poultry and Seafood, Beverages & Systems, Equipment & Supplies, Disposables and Chemicals. Their routes cover a seven state region consisting of Illinois, Iowa, Indiana, Wisconsin, Michigan, Missouri and Minnesota.
Distribution is only part of their story. Customers can also tap into their expertise for advise on improving their operations. They offer customers advice on menu development, product selection and operational strategies. By providing high quality products and superior customer service, their team builds relationships with customers that last for the long haul.
Performance Foods provides your favorite restaurants, day care center, hotels, schools, and grocery stores, with their products. Be sure to tell your favorite place to buy local!
Hem Aggarwal M.D.
from
Sugar Grove Health Center
Dr. Aggarwal's office features Family medicine and has been serving Sugar Grove and the surrounding area since 2008. He takes care of the entire family and provides care to children, adults and woman. The office will accept Medicaid, (public aid), Medicare, Tricare and all commercial plans. They also have Saturday and evening hours, based on need. Dr. Aggarwal has more than 15 years experience. He is board certified in family medicine and holistic medicine. He has a special interest in preventive care. For further information please be sure to visit his website:
Aurora Area Convention & Visitor's Bureau
(Associate Member)

The Aurora Area Convention & Visitors Bureau is a private non-profit destination and marketing organization whose mission involves promoting our area to the traveling public, Facilitating and encouraging the development of "new" and the enhancement of existing tourism related products and services and educating our various public's about the value and impact of tourism as a revenue generator and a job creator for our local community and the State of Illinois.

Advertising Opportunity:
Highlighting the Fox Valley Region
Looking to reach 65,000 readers?

Help us welcome New Village President Matt Brolley
This is a very exciting time for Montgomery,
as we move forward.
The current election brings in several new faces and some new opportunities:
Congratulations!
Matt Brolley - Village President
Denny Lee - Incumbent Trustee
Theresa Sperling - New Trustee
Steve Jungerman - New Trustee
Montgomery Patch Coverage
(swearing in will be in May)
The local EDC Offices join forces with Waubonsee Community College and create
The MEDC heads to Vegas with the Village of
Montgomery

(click below)
ISCS
The International Shopping Center Show, is one of those events, you try not to miss, if your looking to bring retail to your community. It is an exciting time and often a great time to work with your property owners and retailers, to express your interest in their business. Over the years, the MEDC's Executive Director would attend this convention and it has brought some great deals to the Fox River region. We are very excited to be able to do this again. Be sure to follow the link above and share your thoughts with us on any attendees you would like us to visit. We will do our best to meet with as many people as we can.
Pace
Retail is Economic Development
Office & Board Room

Space For Rent
Downtown Montgomery
Office
Available immediately

The Montgomery Economic Development Office has office space to share @
our 200 Webster Street address. This could be a great business opportunity for someone who is just starting a business to relocate and open an office in Downtown
Montgomery
.


Please join us

MEDC 10 year anniversary Party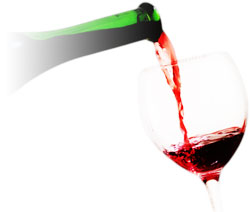 Adult Beverages & Hors D'oeuvres

April 30, 2013 5:00pm to 7:00 pm
200 Webster Road
Montgomery, Illinois
MEDC Next Meeting Dates


Business Climate Enhancement Committee:
Thursday, May 09, 2013
8:30 am
Tuesday May 14th, 2013
12:30 pm
The Montgomery Economic Development Corporation is a non for profit 501c6 Corporation supported by The Village of Montgomery and the Business community. We would like to take this opportunity to thank our supporters for giving us the opportunity to serve The Village and Business Community of Montgomery.
Sincerely,
Charlene Coulombe-Fiore EDFP CEcD
Executive Director
Montgomery Economic Development Corporation