In this Issue
Guess who is celebrating 10 years in Montgomery?

Meet the two newest members of the MEDC.

Stop & Go
expands menu and hours in Montgomery

MEDC Membership renewals

Help us celebrate the Village President's 30 years in the community:

The EDC offices join forces with Waubonsee Community College:
Join Our List

MEDC


Renewals for 2013


Executive Partners

Caterpillar
Engineering Enterprises Gusto Packing
Butterball
Rush Copley
Montgomery Chiropractic
Village of Montgomery
General Growth Partners:
Castle Bank
CenterPoint Properties
Heitkotter, Inc.
Oswego School District 308
Ozinga Illinois RMC
VVF Illinois
Weblinx
West Aurora School District 129
Associate Partners:
Bank of Montgomery
Beacon News

Castellucio College Planning

Earthmovers Credit Union

Fox Metro WRD

Fox Valley building Construction Trade Council

HRM
Kendall County
Lakone Ind.

Ledger-Sentinel
Montgomery Patch

Oswego Fire Protection

Oswego Public Library

Pizzo & Associates Ltd.
Plumbers & Pipefitters Local 501
R.C.Wegman Construction
United Facilities
Waubonsee Community College

(links to all members on our web site)


Kane County
2040 Plan
Click underlined report
above
Greetings!
This year marks a very special time for the Montgomery Economic Development office. In April, we will mark our 10th year in Montgomery. Surely a lot of great things have happened over these last 10 years. We are planning a party and want to thank all of the leaders in the community who have supported us over the last decade.

We hope you will join us!

Date: April 30th, 2013
Time: 5pm to 7pm:
Where: 200 Webster, Montgomery, Illinois 61073

Do you have a story to share or something you would like to share. Feel free to comment or provide suggestions to the MEDC concerning the next newsblast.

Send us a message or give us a call @ 630-897-6748.
Click

all underlined words

for more information or extended files.
Aurora Tree Service
Aurora Tree service has been in business over 30 years. They recently re-located from Aurora and brought their family business to Montgomery. Mr. Bill Xinos provides a variety of services to the region. Tree trimming, tree removal, stump grinding are some of these services.They also sell and deliver firewood. Please be sure to visit their websites:


IDI
Setting standards in industrial real estate since 1989. Industrial Developments International (IDI) delivers unmatched expertise in Development, Investments, Property Management and leasing throughout North America. With a trusted reputation, a network of solid relationships-both international and local-and a deep rooted focus on sustainability, IDI is well-positioned to assist with developing for your future. We are proud to have IDI as part of our team. They currently own property in Montgomery and we hope they will stay with us for a long time.
The MEDC appreciates your support!
We would like to take this opportunity to thank you for your continued support and confidence in our organization.


Last year we added a retail bus tour, and attended the National AIRE show to showcase Montgomery. We also shared information from our members in our news blasts.
This year we plan on adding an industrial tour and hope to secure additional funds for more aggressive marketing activities.

It is the support of our members and the Village of Montgomery that help us accomplish the things that we do. It is also our business leaders who meet with us on a monthly basis and help us address the matters of the community.

Thanks so much.

If you have not sent in your membership dues, or received an invoice for renewal, please call the office and let us know.
Please be sure to save the date for our 10 year anniversary party!
The local EDC Offices join forces with Waubonsee Community College and create

Information to share

Pace
Connecting Communities
click above for a series of options to help get you or your employees around the region.
Kendall County
Office & Board Room

Space For Rent
Downtown Montgomery
Office
Available immediately

The Montgomery Economic Development Office has office space to share @
our 200 Webster Street address. This could be a great business opportunity for someone who is just starting a business to relocate and open an office in Downtown
Montgomery
.



Fox Valley Building and Construction Trades Council
St.Patrick's Day Lunch
March 15, 2013


MEDC Board Meeting:
March Board meeting cancelled
Business Climate Enhancement Committee:
Thursday, March 14, 2013
8:30 am


Reception to honor Village President
after 30 years of public service


MEDC 10 year anniversary Party celebration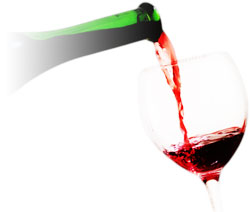 Beer & Wine and appetizers will be served
April 30, 2013 5:00pm to 7:00 pm
200 Webster Road
Montgomery, Illinois
The Montgomery Economic Development Corporation is a non for profit 501c6 Corporation supported by The Village of Montgomery and the Business community. We would like to take this opportunity to thank our supporters for giving us the opportunity to serve The Village and Business Community of Montgomery.
Sincerely,
Charlene Coulombe-Fiore EDFP CEcD
Executive Director
Montgomery Economic Development Corporation