Our Members
In this Issue
The MEDC would like to thank you for all you do!


Montgomery continues to add new development to the community!

Coffman builds State of the Art showroom!

Merlin builds a 2nd location in Montgomery
Kendall County Economic Indicator

The Holiday Party of the year!
The 4th generation iPad raffle will be in December!
Purchase your tickets today!

includes Suri and retina display!
Join Our List

Economic Developers Index Report

Water Water Water

Master Planning for a sustainable community


Click here for PDF report
Kane County
2040 Plan
Click underlined report
above

Greetings!
Thanksgiving is such a wonderful time to be gratefull and say "Thank You!"
I cannot help but want to share this with all of you who are a part of the Montgomery Economic Development Corporation and our community. There are so many to thank....
Thanks to the many people who serve on our volunteer boards, (from the MEDC to the GMACC) and to all of the many boards that serve so many causes. You are the heart of our community! Thanks for all you do. Thanks to all the clients who have found their home or business in our Village! We do indeed appreciate you! Thanks for all the many who work or shop in our Village. It is part of your tax dollars that help our community thrive and serve.

Thanks to the "Media" for helping inform everyone of what is going on. Thanks to all the elected officials, who work so very hard to make this community a better place. Thanks to all the men and woman who serve our country. Our thoughts and prayers are with you.Thanks to all who share their kindness to others. May you serve as an example


May we all find time to appreciate one another.

Thanks to all the businesses who continue to support the
MEDC and who have supported us over the last 10 years.
Thanks again to all the wonderful MEDC Board members who give of their time and energy!
Last but not least, thanks to all of you who read and share our NEWSLETTER. We hope you find the information useful.
Have a wonderful Thanksgiving!
Feel free to comment or provide suggestions if there is something you would like to share or see in our next newsblast. Send us a message or give us a call
@ 630-897-6748.
Click

all underlined words

for more information or extended files.


to Schramm Construction, Merlin 200,000 Mile shops, and JM Commercial for bringing new development to our community!
(Pictured above from left to right) Matt Richardson - St. Charles Bank & Trust, Jeff Zoephel, Village Administrator, Jace Murray - President Murray Commercial- Mark Hameister - Director of Development, Merlins, Denny Lee, Village Trustee, Marilyn Michelini, Village President, Fred Schramm, Schramm Construction.
to Coffman GMC on their new state-of-the art facility!


Press Release
Click here to visit photo album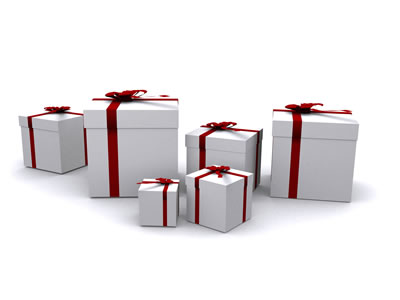 Having friends or family in town for the holidays? Be sure they stay local...or Perhaps, your looking for the perfect gift: Nothing says I love you better than spending time with one another.

Think outside the box, and create a memory gift!



Purchase a package from

Americinn & Suites
1:Stay & Play-Luigi's Family Fun Center


2: Stay & Discover-SciTech Hands on Museum


3:Treat your Feet-Cally Lily Salon & Spa


4:Pumpkin Express Facial-Call Lily Salon & Spa

Be sure to mention the MEDC or ask about creating your own weekend package.

Save the dates:



Tree Lighting

Santa arrives in Montgomery

Sunday, December 2, 2012

GMACC & MEDC Holiday Party

Thursday, December 6, 2012
5:00 to 8:00 PM


Featuring a taste of Montgomery & more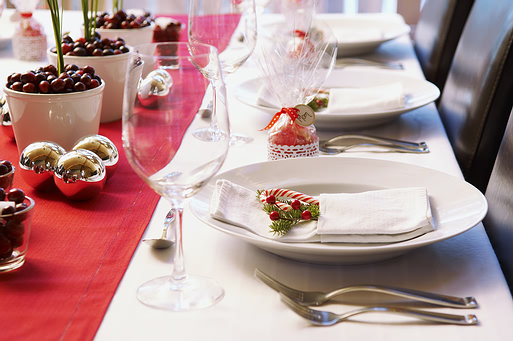 Please be sure to register online: click here to register and see updated list of menu items
The iPad 4th generation raffle will also be held at the Holiday Party! This includes the new retina display and Siri.
Don't forget your i Pad raffle tickets:
Office & Board Room

Space For Rent
Downtown Montgomery
Office
Available immediately

The Montgomery Economic Development Office has office space to share @
our 200 Webster Street address. This could be a great business opportunity for someone who is just starting a business to relocate and open an office in Downtown
Montgomery
.


GMACC Monthly Chamber Lunch
November 27, 2012
Gray's Mill
MEDC & GMACC Joint Holiday Party
Featuring a
"Taste of Montgomery"
and more
(area restaurants will showcase their top menu items
)
New menu items this year include:
Gusto's spiral ham and Poor Boy's chicken wings....
Please call the MEDC or the GMACC Chamber to reserve your spot on the menu:
Thursday, December 6th, 2012
5:00-8:00 PM
The Montgomery Economic Development Corporation is a non for profit 501c6 Corporation supported by The Village of Montgomery and the Business community. We would like to take this opportunity to thank our supporters for giving us the opportunity to serve The Village and Business Community of Montgomery.
Sincerely,
Charlene Coulombe-Fiore EDFP CEcD
Executive Director
Montgomery Economic Development Corporation