I hope you are enjoying the last few weeks of summer, we have had lots of exciting stuff going on this month at Stock Connections. Take a look at what we have been up to.
Why are Stock Options So Difficult to Account For?
A colleague at Rose Ryan wrote a great article that I thought you would enjoy reading.
I attended the recent
Stock Options
Solutions annual conference for executives and stock plan staff from private companies targeting a liquidity event. One of my major quests was to identify why so many companies get caught up in stock option problems, which I have found to be an issue for our small, midsize and large clients. There were 21 panels throughout the day and about 150 attendees. The sessions covered quite a range of topics, including ESPP essentials, international equity and tax accounting.
Read Full Article Here...
An Employees Guide on How to Stay Alive after a Merger or Acquisition...
When one company acquires another, there is a set of questions that runs through the minds of employees within the merged companies. Job security is questioned and often times for good reason, as many previous employees are often laid off and left behind. With mergers and acquisitions happening more and more frequently we have found that more employees are asking questions relating to how they can remain relevant in a new work environment. While there is no fool proof answer to these questions, there are a few tips that have the potential to help employees caught in the middle of an acquisition stay alive and well. Read Full Story Here...
The In's and Outs of Equity Compensation
Money; it's a form of compensation used in every country that for centuries has determined the success of any given business man, company or product at a given time. We are living in a new day and age with new financial and economic trends popping up almost every day. With the American economy in the state that it is currently in, entrepreneurs and small business owners are forced to find innovative ways to grow their businesses. Equity Compensation has been a topic of discussion and debate amongst the world of finance for years and the concept that is considered not only innovative but intuitive has been popular in Silicon Valley for over 20 years and gradually spread across the country. Read More Here...
Five Tips for Crowdfunding Your Business
Starting a business or kick-starting a dream can be an intimidating feat, but with new concepts in investing like crowd funding, the idea of success can be much less daunting. Entrepreneurs have a great opportunity with the concept of crowd funding but to ensure a positive experience with investors must be cautious and careful with their dealings. Read More Here...
Upcoming Event:
Have you ever wondered how you can profit from the information you publish in print and online? In this seminar you will learn how to generate qualified leads each week and become a trusted resource for your business network Great for sales professionals, team leaders, business owners, and anyone who is responsible for business development, account management, and marketing
NAWBO-Silicon Valley Brown Bag Luncheon on Wednesday, September 5.
Presented by: Michaela Marek, Audience Development Director,
Silicon Valley/San Jose Business Journal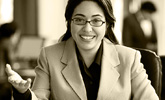 Wednesday, September 5th, 2012
11:45 a.m. - 1:00 p.m.
The Family Wealth Consulting Group
25 Metro Drive, Ste 600
San Jose, CA 95110

You will learn to:
Identify and prospect qualified sales leads
Utilize industry reports
Grow your network and create relationships
Utilize small business resources
Incorporate social networking and our content to your benefit
Identify growth indicators
Save time, make money - use Quick Read features and index
Leverage the top 25 lists, Book of Lists and editorial calendar
Be more informed and grow your business in 30 minutes per week

For information and to register, visit

www.nawbo-sv.org

.

I hope you will be able to join us.
Theresa Oatman CEP
Stock Connections, Inc.
SEC Compliance & Compensation Admin
Direct: (408) 410-4346
Program Director of NAWBO-Silicon Valley
www.nawbo-sv.org