SUPERVISORS!
The OCWTP Needs Your Input
The OCWTP is

developing several learning opportunities for supervisors. Your feedback is valuable in the development of these items. Please read the three articles below relating to CAPMIS, Assessors, and the ITNA Pilot then participate in the brief surveys to have YOUR voice heard. Thank you!
Attention Supervisors of Assessors!

The OCWTP is considering developing a Learning Lab to help new Assessors build skills in documenting the Home Study/Family and Child Assessment. We are still in the "gathering information" stage, but our plan is to utilize the SACWIS training environment to practice entering information into SACWIS. The 6 hour lab would focus on both quality and depth of documentation, as well as where information is entered in SACWIS.

Please Click Here to complete our survey for Supervisors of Assessors. Thank you!
CAPMIS Training for Supervisors

The OCWTP is developing a 6-hour CAPMIS workshop specifically designed for supervisors. Please take a few minutes to answer our brief survey. Your input is very important to helping the OCWTP meet the CAPMIS needs of supervisors. Thanks in advance for your time and feedback!

Please Click Here to participate in the CAPMIS Training for Supervisors Survey. Thank you!
Supervisor ITNA Pilot

Calling all PCSA Casework Supervisors! Volunteers are needed to pilot OCWTP's new Individual Training Needs Assessment (ITNA) and Individual Development Plan (IDP), now based in E-Track! As participating supervisors, you'll be first in line to access this tool and provide valued feedback to inform the process!

Pilots will be scheduled sometime between late November of 2013 and late January of 2014.

Interested and willing to give your input? Please contact your Regional Training Center coordinator before November 8. Thanks in advance for making a difference!
OFC's First Friday Announces Human Trafficking SACWIS Screen
The October 2013 edition of The Office of Families and Children (OFC)
First Friday
included several articles highlighting the OFC's partnerships, agency innovation, and an update on the Human Trafficking efforts around Ohio. Included in the discussion of Human Trafficking was an announcement regarding the ability of SACWIS to now capture prior human trafficking concerns. Read the
OFC's First Friday
to learn more.
Caseload Complexity Survey - Preliminary Report

In April, more than 800 caseworkers from 58 counties participated in a survey regarding factors that contribute to case complexity. The survey was the first public step in the functional job analysis/caseload research taking place. While we are moving toward the current step in that research - the time study now underway - we are also analyzing the results of that survey and are pleased to provide this new report on the results:

Click here. The report gives you a glimpse into the perceptions of caseworkers regarding their caseloads, case-related and agency-related factors that contribute to caseload complexity, and estimates of times spent on indirect case activity, such as SACWIS and travel. The report should be of particular interest to supervisors with respect to the perceptions of their direct reports. In response to the open-ended questions in the survey (unpublished as of yet), caseworkers repeatedly cited the important role that supervisor support plays in their success.
Don't Miss This Great Opportunity!
Supervisor Distance Learning
Best Practice in Child Welfare Supervision: Supervising Difficult People
Join other supervisors from around the that to learn how to better manage your staff in a distance learning titles, Best Practice in Child Welfare Supervision: Supervising Difficult People. Ruth McMonagle, your expert facilitator,

will provide you with information and tools regarding performance management, help you distinguish between an 'employee with a problem' and a 'problem employee', and give you an opportunity to share experiences and problem solve with your peers.

Register in E-Track Today!

Learning number:

511-DL3-7

Date/Time: Monday, December 2nd from 12:00 - 1:30 pm
Other Ways The OCWTP Can Help You!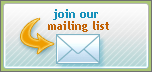 Want to receive The Forum? Join our mailing list today!
We are seeking your input about the supervisor newsletter and other OCWTP learning activities. Please take a moment to give us your feedback. The information will be used to tailor the newsletter to best meet your needs and to help OCWTP plan supervisor learning activities.




Greetings!
The Forum is a newsletter informing, supporting, and furthering the development of child welfare supervisors. The OCWTP knows and acknowledges supervisors are busy and your time is very valuable. The Forum comes directly to you, through your inbox, as a way to provide learning opportunities for yourself and your staff, helpful tools and resources to support the work you do, and update you on current news and best practices in child welfare. Enjoy!
Share this newsletter with others by clicking here:
ODJFS Updates the CAPMIS Field Guide AKA Blue Book

What You Need To Know...

By: Vincent Ciola, Intake Supervisor, Logan County Children Services

Few things are as valuable to my supervisory style as the genuinely helpful resources. Ohio's Child Protective Services Worker Manual and CAPMIS Field Guides, better known as "The Blue Book", certainly qualifies as one of those valuable resources. The Blue Book provides clear guidelines for using CAPMIS tools, and since SACWIS rolled out, I've used it to get quick answers to compliance and quality questions. It's often the "go to" reference for screening guidelines and a quick way to understand the fundamentals of all the CAPMIS tools. Blue Books have been cherished inheritances at my agency, however, as with all great things, The Blue Book is a limited edition, and they can be hard to come by and difficult to keep up to date.

You may be surprised to learn that parts of your favorite blue book resource are out dated. The Ohio Department of Job and Family Services (ODJFS) is updating the CAPMIS Field Guide. All of the updates can be accessed through the Child Welfare Policy Guidance section of the SACWIS Knowledge Base. For now, it may not be as comfortable or as familiar as reaching for Ol'Blue (as I've come to affectionately call my beaten up guide, with a somewhat torn plastic cover). As with all change, it gets easier with time, and perhaps someday the links and website will be just as easy to use as the paper manual.

If you are curious to see how the new materials have changed, ODJFS and the Ohio Child Welfare Training Program (OCWTP) have partnered to provide an overview of the changes. This overview includes links to each of the articles and can be accessed through the OCWTP website, or just follow this link: CAPMIS Knowledge Base Articles that Replace or Supplement the CAPMIS Field Guide (Blue Book).

Don't forget, the ODJFS CAPMIS Mailbox is a great resource. You can send your CAPMIS related questions to CAPMIS@jfs.oh.gov and an ODJFS staff person will get back to you.

I find the new tools remarkably helpful. I'd highly recommend starting with the Safety Assessment Safety Factor Guide, which is available in either color or black and white. Just for nostalgia I've printed all of the updates with an extra copy for caseworkers and put them in a specially ordered 3-ring binder.It's blue of course - still earning its name. So check it out, and let us know at supervisor@ihs-trainet.com how you are using The Blue Book updates!
Join The Conversation
Attend a distance learning on how to supervise difficult staff.
Best Practice in Child Welfare Supervision: Supervising Difficult People
The third distance learning opportunity in our supervisor distance learning series we will have a conversation about how to manage difficult staff. This training will be facilitated by a skilled trainer and coach - one who has worked in the field and has years of experience addressing difficult employees. Participants will be provided with an framework presenting the steps of performance management, distinguish between an 'employee with a problem' and a 'problem employee', and have an opportunity to share experiences and problem solve within the learning period. Supervisors will be able to access the distance learning from their desk and join a facilitated dialogue with supervisors from around the state and discuss this important topic.
This distance learning opportunity is designed to help supervisors address the challenges of managing "difficult" staff. Difficult people can be those who:
need frequent prompting to meet deadlines

lack commitment to their jobs or the agency

poison the work environment with negativity, gossip, or chronic complaining

have a long duration or frequent recurrence of not following rules, policies or procedures
There are many different types of difficult employees in addition to the four types identified above, the challenge for the supervisor is what to do with these people.
Our facilitator is Ruth McMonagle, MSW, MBA. Ms. McMonagle has experience in the child welfare field in positions ranging from caseworker to Executive Director. She has a LISW and holds dual masters degrees in Social Work and Business Administration. Ms. McMonagle specializes in management/supervisory training and increasing personal effectiveness. She has a strong educational background supported by comprehensive and extensive training and program development experience that assists her in providing a critical understanding of the many and varied challenges facing child welfare supervisors.
Session Information:
Learning Number: 511-DL3-7
Date/Time: Monday, December 2nd from 12:00 - 1:30 pm
To register, log in to E-Track and search for the learning number 511-DL3-7.
Need help logging into E-Track? Access the E-Track Training Materials.
Space is limited, so register soon!
Supervisor Check-In

Balancing All Areas of Supervision: How Well Are You Doing?

By: Sandra Parker, Institute for Human Services

Last year The Forum featured an article which described the three areas of supervision - administrative, supportive, educational - and what a proper balance of those looked like. Reread Achieve Balanced Supervision to learn more about the three areas.

Most supervisors, whether new to their role or veterans in the field share something in common. They want to do a good job. By what standard though, can supervisor quality be determined? For the most part, what research we have on "good" supervision is derived from data concerning supervisee likes and preferences. Comparatively little research is available on supervisee practice outcomes; even less on improving client outcomes. We believe though, "how well supervisors do their jobs affects nearly every outcome the child welfare system seeks, including the timeliness with which we respond to reports of child maltreatment, the well-being of children in foster care, and the rate at which children are reunified with their parents" (Practice Notes, 2008).

In 2002, Alfred Kadushin, a prominent social work scholar, child welfare researcher and author, co-wrote Supervision in Social Work (Kadushin & Harkness, 2002). In one chapter, characteristics of good supervisors are organized into supervisory functions: administrative, supportive, and educational. Interestingly, several entities, including the National Association of Social Workers (NASW) and the states of Colorado and Maine, address supervision standards by organizing them in the same fashion.

How well balanced are you? Does your scale lean towards one area of supervision more than another? Assess yourself by reviewing the Supervisor Task and Behavior Checklist, a comprehensive list of tasks behaviors in each area of supervision.
It's Almost Here! We're Days Away from the 2013 PCSAO Conference
The 2013 Public Children Services Association of Ohio (PCSAO) Conference is right around the corner, October 22-24th. Located at the DoubleTree by Hilton, Columbus/Worthington, it's anticipated this year's conference will be attended by hundreds of public children services caseworkers, supervisors, and directors; lawyers; University Partnership (UPP) students; and other child welfare professionals.
This year will be the first ever day-long pre-conference just for supervisors, Supervisors and Secondary Trauma: Supporting Your Case Workers, Supporting Your Families, and Supporting Yourself. The pre-conference, developed in partnership between PCSAO and the Ohio Child Welfare Training Program's (OCWTP) Supervisor Advisory Team, features four facilitated workshops with opportunities for supervisors to learn from each other. There will also be an opportunity in the evening for additional networking and fun.
While registration has closed, we hope those in attendance stop by the OCWTP booth. There will be lots of resources on hand for you and your staff, and staff available to address any training questions you might have.
We hope to see you there!
Dear Supervisor

Dear Supervisor is our take on the well-known "Dear Abby" advice column. This segment is devoted to helping supervisors meet the challenges of the job. The questions come from you, child welfare supervisors. If you have a challenge you'd like us to address, email us at supervisor@ihs-trainet.com.

Question: I'm not comfortable going to training. I feel bad making myself unavailable to my workers for an entire day and end up taking calls and returning emails during training. What are some things I can do, as a supervisor, to make it easier to attend training and learn?

This is a great question and one I think many supervisors struggle with. As a supervisor, you are responsive to your staff needs and often make yourselves available at a moment's notice to support or guide your workers in the right direction. However, taking care of yourself and making time for your development is equally important.

Let's start by reframing your feelings about attending training out of the office. Training is a part of being a social worker and committed child welfare professional. When you're at training you're not letting your staff down, but improving your skills as a supervisor to coach, train, and support your staff. The time you spend at training is your time to hone and develop your skills.

Modeling is an important tool for supervisors. So, model the importance of training for your staff! I've heard supervisors tell their workers not to answer phones or send emails during training, and to use that time to focus on their skill development. The same goes for you. By answering phones and returning emails during training, it shows that you do not value your own learning and skill development. Set a good example!

Tips to make attending training less stressful:

Delegate! Prepare a lead worker or a peer supervisor to take over some of your duties when you are out of the office.

Give a heads up! Give your unit plenty of advanced notice you'll be out of the office and to address their needs prior to the training day.

Ask others to support you! Be sure to tell your manager(s) and fellow supervisors when you're attending training.

Use breaks to your advantage! Answer phone calls and return emails at break so as not to disturb your learning.
An Opportunity to Make a Difference!
If you are a Casework Supervisor with an Ohio Public Children Services agency, we invite you to contact us about joining the Supervisor Advisory Team and representing your colleagues in addressing issues facing supervisors across the state. This Advisory Team has been in existence since November 2010, and has contributed to the Ohio Child Welfare Training Program (OCWTP) in a number of ways: providing guidance about training needs for supervisors, previewing new OCWTP

products, assisting in planning the PCSAO pre-conference day for supervisors etc.

We have a special need for supervisors from one or more of the following:

Small and medium size agencies

Foster and adoptive units

From northwest and southeast Ohio

We meet for three hours every other month, usually at the Central Ohio Regional Training Center in Columbus, OH. If you're interested in participating or hearing more about the Advisory Team, contact Sandy Parker at (614) 251-6000 or sparker@ihs-trainet.com.
Sincerely,

Laura Hughes, MSW
Institute for Human Services