Dear Supervisors,



"Supervision and Secondary Trauma" was the lead topic in the previous edition of The Forum. Since its release, we've received several requests to dedicate a second newsletter to the topic of secondary trauma and child welfare work. We hope you'll find this edition equally informative.
Secondary Trauma: As Told by Supervisors
In this edition of the newsletter we share personal accounts of stress and trauma experienced by Ohio child welfare supervisors. The articles tell the personal stories of actual supervisors, as well as highlight ways they and their agencies responded to their personal trauma and the events that precipitated them. After reading the personal accounts please read the article that follows: "It Goes with the Territory". In that article you'll find tools and resources to support supervisors who have experienced secondary and vicarious trauma.
I Remember the Call
By Toni Kokaliares, Franklin County Children Services
I remember the call like it was yesterday. I had just dropped off my son at school and was on my way to work when my cell phone rang. Answering the call, I spoke with a former caseworker who I thought was calling to make arrangements for a get-together with the unit. Instead, she asked me if I'd heard about a teenager on my caseload that had been shot the previous evening. I was in disbelief and could not get my thoughts together. Was she kidding? I thought: this is just a normal day for me; I'm on my way to work. How could this happen? I had to ask, "Is he okay?" She indicated that according to the news "he died from the injuries". It felt as though my heart sank to the pit of my stomach.
To read more click this link: I Remember the Call
Her Name was Sara
By Sandra Parker, Institute for Human Services
Without exaggeration, Sara was a beautiful child. Her perfect complexion and large, bright eyes could inspire makers of fine, pristine, porcelain dolls found in the most exclusive of shops. Sara was also a typical 18 month old: not fragile like the dolls would be, but ornery, energetic, uncoordinated, funny, sweet, and innocent. She was adored by her parents, best buddy to her three-year-old brother Jake, and the only granddaughter on either side of the family.
One of Sara's favorite activities was bath time with her brother: sharing toys, laughing, splashing, and taking turns painting one another's face with soapsuds. As it was on a particularly beautiful, sunny morning, with all their favorite toys floating in the water, Sara and Jake began their usual bath routine. Just minutes later, Jake reached around Sara and turned on the faucet. Sara's screams began soon after. Jake too cried out but was quickly able to escape by climbing out of the tub. Sara, though, was too little. Although she tried to get out, she kept slipping back into the hot, hot water.
To read more click this link: Her Name was Sara
It Goes with the Territory
By Sandra Parker, Institute for Human Services
In the last few weeks, we've received a variety of questions from supervisors about child welfare and secondary trauma:
How do I talk with my workers about trauma?
What is the difference between secondary and vicarious trauma, compassion fatigue, burn-out, and post-traumatic stress?
Could I be held liable if I ask my staff about personal issues, or what if I believe one of my staff is experiencing secondary trauma but I don't talk with them about it?
Let's start with the first two questions. In order to talk about trauma with your staff, it's important you understand what trauma is and be familiar with the various terms associated with trauma. In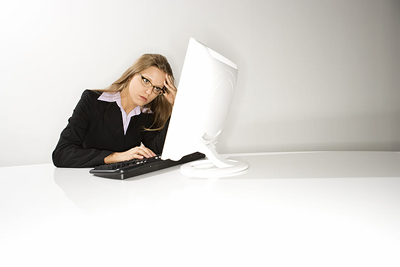 the 2012 annual conference sponsored by the University of Minnesota, Beyond Burnout: Secondary Trauma and the Child Welfare Workforce, keynote speaker Brian Bride, PhD, provided an excellent overview of this very topic. Click this link for his presentation. Once you have a satisfactory understanding of how trauma can be experienced by child welfare professionals, begin to educate your staff as a group. Introduce the topic at a unit meeting. Ask about their familiarity with trauma. If members of the unit have a trusting and comfortable relationship with one another, you can also ask if anyone has ever experienced job-related trauma. It's quite possible some of your staff will identify with this and easily acknowledge the difficulty of the work and the toll it can take. They may also want to share their own experiences. If so, your role is to listen and to help them feel safe in sharing. Don't be surprised though, if other staff members try to minimize the idea of work-related trauma. They may be the ones who say to their peers: "This is just a part of the job. Get a grip.", or "Suck it up, man; what you're saying just goes with the territory." At this point it's important to stress that everyone has a right to their opinion and feelings, but that it's important to respect one another, too. Acknowledge how you can see both sides of the issue, but that it's your belief (supported by professional literature) that child welfare workers can and do experience trauma associated with their work. You might even share a couple of examples (For an example, you can use the two stories in the newsletter). Sometimes it's easier for workers to recognize trauma as it affects their clients. For instance, in the article I Remember the Call, you could ask your staff: How do you think the parents of these children must've felt? Would they have been traumatized? What about the siblings? Who else might have had a reaction to these two situations? Then point out the indicators of trauma experienced by the child welfare professionals involved in these two cases. It might even help to share why cases such as these would even be difficult for you as the supervisor.
Help staff realize too, single events are not the only cause of trauma for child welfare professionals. Very often it's an accumulation of stressful situations over time that result in vicarious trauma. Staff may complain of feeling "burned out" or, on the other hand, may not even be aware there's a problem. As a supervisor however, you might notice gradual changes in staff's functioning and morale, including a significant decrease in their physical and emotional energy. There may even come a point when their work with children and families is at risk of being seriously compromised. You have an obligation then to step in and address the concerns with your staff. Perhaps you can assist in identifying whether s/he has been experiencing unusual symptoms such as sleep disturbances, lethargy, irritability or anger, or a disinterest in the job. Doing so in a non-threatening, caring, and supportive manner can go a long way in helping staff take whatever steps are necessary to take care of him/herself. You can also offer added reassurance that what s/he is experiencing is not uncommon among child welfare workers. You can inform him/her about services the agency can provide and/or whatever community resources might be of help. An offer of assistance to connect the worker to services would provide an extra measure of support.
As far as liability is concerned, supervisors have a professional responsibility to address any issues that interfere with a staff person's ability to do their job effectively. Should you disregard this responsibility and as a result, harm comes to the worker and/or to clients, you could share in any liability. The agency as well could be held accountable. To minimize this risk, it's important to have policies and procedures that explicitly outline worker performance expectations. It's also advisable to have a policy specific to supervising staff that might be experiencing trauma.The saying "it goes with the territory" is true. Trauma and child welfare practice are strongly linked. Acknowledging that though, should in no way trivialize anyone's experience.There's so much you can do to reduce the risk of trauma for your staff. As described in Child Welfare Supervision (Potter and Brittain, 2009), supervisors can:
Create an organizational climate that openly acknowledges the reality of secondary trauma
Foster an environment that is safe, comfortable, and private; that encourages self-care, training, and supervisory support
Provide staff with education about trauma, including indicators and intervention strategies
You might also be interested in the article: Why administrators should be concerned about trauma's impact on their staff and agency (below). We encourage you to share the article with your managers and administrators.
For more on the topic of trauma, click on these additional links:
Secondary Trauma and Child Welfare Staff: Understanding its Impact and Taking Steps to Protect Them
Addressing Secondary Traumatic Stress Among Child Welfare Staff - Practice Brief
Secondary Trauma and the Child Welfare Workforce Spring 2012
Addressing Secondary Traumatic Stress - Emerging Approaches in Child Welfare
Child Welare Information Gateway- Trauma Treatment and Trauma-Informed Care
Development and Validation of the Secondary Traumatic Stress Scale (Research Site)
Secondary Traumatic Stress Scale (Tool)
Don't Miss This GREAT Opporutnity!
Join other supervisors from around the state to learn about the Critical
Incidient Stress Management Model in a distance learning titled
Best Practice in Child Welfare Supervision: Critical Incident Stress Management Model
. Eve Fitch, your expert facilitator will provide an overview of Critical Incident Stress (CIS) also known as "Post Traumatic Stress" and give supervisors strategies to mitigate the effects of CIS.
Register in E-Track Today!!
Learning number: 511-DL3-6
Date/Time:
5/21/13 from 10:30 a.m.-12:30 p.m.
5/24/13 from 12:00-2:00 p.m.
Why Administrators Should Be Concerned About Trauma's Impact on their Staff and Agency
By Darlene Baad and Dawn Boudrie, Summit County Children Services
Many of us know far too well, that the daily exposure to trauma and the suffering of others has an ever changing effect on our lives. According to the National Child Traumatic Stress Network "studies show that up to 50% of child welfare workers are at high risk of secondary traumatic stress or related conditions of PTSD and Vicarious Trauma". The stresses related to these traumatic experiences are often manifested in our lives physically, cognitively, emotionally, and behaviorally. Direct line Child Welfare workers have often exhibited symptoms such as; insomnia, decreased appetite, increased irritability, and chronic fatigue. Even though the workers have not endured this suffering personally, these symptoms or behaviors are often associated to their inability to fully process the secondary trauma that has occurred. When secondary trauma is not identified and addressed, workers undergo an emotional depletion to workplace activities that once brought them satisfaction, inclusive of poor work performance and attendance issues.
As Child Welfare Supervisors, the significance of this impact to our workers as well as the children and families we serve has much greater implications on our ability to provide both the direction and support that caseworkers depend on daily. Both secondary and vicarious trauma directly impacts job satisfaction, job retention, and inevitably the overall staff morale. In a study by Michigan State University School of Social Work, "high turnover rates and staffing shortages leave remaining staff with insufficient time to establish relationships with children and families and make the necessary decisions to ensure safe and stable permanent placements. Nationally, staff turnover rates in the field of Children and Family Services range from 30-40% each year." Poor employee retention leaves agencies with exorbitant costs of recruiting, hiring and training new staff when administrators are already managing in an overburdened system. Supervisors are also faced with a more encompassing challenge of providing adequate support to their workers, ensuring the cases are being addressed properly while processing their own internal responses to vicarious trauma.
As Child Welfare Professionals, the lens in which we view the world has been significantly skewed by our experiences in this work. Administration will need effective means to address secondary and vicarious trauma through preventative measures that ensure organizations can continue to form a high functioning and cohesive working environment.The adverse effects of secondary and vicarious trauma can potentially threaten the fundamental response to assessing child safety and well being. It not only becomes a concern of effective service delivery with families, but also an issue of healthy communication between caseworkers and supervisors. It is often this pertinent and critical exchange of information that shapes the foundation of agency and policy practice. As a result, administrators are challenged to provide preventative services to staff. Administrators have the opportunity to allocate resources to staff to help mitigate the impact of secondary and vicarious trauma.
We asked supervisors how they would like to see their agencies respond to instances of trauma or address secondary trauma. Here are a few of their responses:

"Our agency has a few masters students work on a team to support staff who have had a child fatality case or some other kind of traumatic situation. This has been years in the making. I would like to see more support for supervisors.

Supervisors typically are the strong ones for their staff who are going through a difficult event, and

sometimes this takes an emotional or physical toll. I work extra hours as a night supervisor one day a week (on top of my regular full time day schedule), and had a child death on Christmas day that I had to deal with. It was tough, because on one hand I am in one room of my home talking to the police getting details about the child fatality, reporting it to my administrative back up and then going into the living room and putting on a happy face for my children on Christmas day.

I think the obstacles are that we are all so busy in child welfare we forget to check in with each other as we get caught up in the daily operational needs of the agency.

My boss is trying to get supervisors together more regularly to meet

and just talk about whatever is on

our minds versus the typical supervisor

meeting which has an agenda, and that helps a bit. " - K.L.

"I would like for the agency to have a plan for the other cases while I am trying to focus on the case that has caused the trauma especially in child deaths. There is a lot of self blame, what could have I done differently, and this often spills over to other case decisions and you become overly protective." -T.K.
Congratulations to the East Central Ohio Regional Training Center (ECORTC) and North Central Ohio Regional Training Center (NCORTC) for planning and hosting two FANTASTIC Leadership and Supervisor Conferences this past March. Both conferences offered many great workshops. Supervisors learned together, shared tools and resources, and networked with fellow supervisors.
Check it out! At the 2013 PCSAO Conference, supervisors will be invited to learn and network through a specialized track of GAPs and interactive sessions. The first day of the conference will be especially for supervisors! The conference will be October 22-24, 2013 at the Doubletree by Hilton in Columbus/Worthington, Ohio. More information to come soon!
To receive this newsletter quarterly, click here:
Other Ways the OCWTP is Working for You...
Join the Conversation: Attend a two-hour distance learning about critial incident stress management.
Best Practice in Child Welfare Supervision: Critical Incident Stress Management Model
The second specific distance learning in the OCWTP's supervisor distance learning series is on the critical incident stress management model. This distance learning activity will be facilitated by an expert on this model. Supervisors will be able to access the distance learning from their desk and join a facilitated dialogue with supervisors from around the state.
This training will provide an overview of the Critical Incident Stress Management model and how this model might be applicable to child protective service agencies. Supervisors will be provided an overview of Critical Incident Stress (CIS) also known as "Post Traumatic Stress" and how this is different than PTSD. Supervisors will be able to define a critical incident and identify potential reactions of staff exposed to an event causing critical incident stress. Strategies will be given to help staff mitigate the effects of Critical Incident Stress.
Our facilitator is Evanda (Eve) Fitch, MSW, LISW.
Eve Fitch is currently the Director of Multisystem Services with Franklin County Family and Children First Council. She received her MSW from Ohio State University. Prior to her current position, she worked for the Alcohol, Drug, and Mental Health Board of Franklin County as the Program Manager for Family and Children Services, Team Leader of Community Treatment and Crisis Services at Nationwide Children's Hospital, and manager of Youth Services for Netcare Access and site manager at one of the two Netcare Access locations. She has also managed a 24-hour youth runaway shelter and was a member of the community Crisis Response team and the Critical Incident Stress Management team at Netcare Assess. She has a wide range of experience in providing mental health crisis services for both adults and children. She is an adjunct professor at Columbus State University and Ohio State University. She has been involved in the Crisis Intervention Training (CIT) for police officers since its beginning in September 2003 and was one of two who first went to Summit County, Ohio to learn about CIT and how it could be implemented.
Two sessions will be offered. The first will be held Tuesday, May 21st from 10:30 a.m.-12:30 p.m. and the second will be held Friday, May 24th from 12:00-2:00 p.m.. To register, log in to E-Track and search for the learning number 511-DL3-6. Then you will be given a choice to register for the session on May 21st or May 24th.
Don't know how to log-in to E-Track? Click here for access to training materials.
Space is limited, so register soon!
Thank you to all who attended our first Supervisor Distance Learning, Best Practice in Child Welare Supervision: Vicarious Truama!
Here are resources from the distance learning:
Supervisors, help the OCWTP!
The OCWTP is currently working on training products regarding Human Trafficking. We particularly want to know what's happening in the counties regarding sexual exploitation of minors and labor trafficking involving minors. You can help us by doing two things:
Tell us what county you're from and whether your agency has been involved in trafficking cases.
Let us know whether we can call you to ask additional questions.
Direct your responses to Sandy Parker at sparker@ihs-trainet.com
Your assistance in this will be appreciated and acknowledged in our next newsletter.

Ask a Supervisor
This segment is devoted to helping supervisors meet the challenges of the job. The questions will come from you, child welfare supervisors. If you have a challenge you'd like us to address, email us at
Q: I would like to start going out jointly occasionally with my workers to observe them in the field in order to better evaluate their skills/abilities, provide coaching, and also to assist me in learning more about worker's styles, strengths, deficits, etc. I am interested in any tools (observations templates, etc.) that other supervisors use when observing their caseworkers in the field. Thank you!
Kelly Charland, MSW, LSW
Social Services Supervisor
Champaign County Dept. Job and Family Services

Dear Kelly:
One of the best ways supervisors can assess the knowledge and skills of their workers is to observe them in the field. Prior to conducting field observation, supervisors must be clear about the purpose of the observation. Supervisors use field observation to do coaching and mentoring, to assess workers' skills and often times to help workers with a challenging case.
Here are a few suggestions from supervisors around the state on how to best observe and coach workers in the field:
"The one thing I always have to remember when going out with caseworkers is to make sure I keep quiet and let the worker work with the family. This is hard as the client often sees the supervisor as the only one that can answer the question. I try not to take over the conversation so that way

I can see how parents are treated. If there is a question the caseworker cannot answer I will answer the question." - Child Welfare Supervisor

One supervisor

uses a

worries/wells/opportunities

document which guides the observation and conversation. As a note, opportunities may also be next steps either for the person who is doing the field observation or for the person who was being observed.

One PCSA supervisor stated she allowed new workers to observe her in the field doing best practice. They would then process after the event. The supervisor would then observe the worker in the field and process after the event.

A screening supervisor reported she will listen to a recorded call and do her own documentation then compare it to what is in SACWIS. The supervisor then will have a conversation with the worker about items in the referral.

Here is a tool used by New Jersey: New Jersey's Observation Tool. Please adapt it to best meet your county or unit's needs.
July 2012, The Forum, Caution-- Supervisors are often promoted because they were good caseworkers, so it is easy for them to very naturally interject during home visits, court hearings, or other field observations and "take over" the experience. Unfortunately, this does not allow workers an opportunity to demonstrate what they know, nor does it allow supervisors to assess their workers' knowledge and/or skill. Because worker style differs, supervisors must allow the event to occur as the worker would have it progress and discuss the event afterward noting strengths and areas of growth.
This is an assessment tool of your own supervisory coaching skills, http://www.practicenotes.org/13n2/coach.htm. This will help you provide the coaching your workers need to develop their skills.
Q: I began supervising three years ago. Since that time I have experienced several staffing changes in my unit. Recently, I have begun to question my effectiveness in this role. Nervously, I asked some of my staff how they felt about my leadership. I was saddened to hear they felt I was not understanding of the stressful situations they experience on a day to day basis. What can I do to demonstrate that I do care for them as people and not just as my employees? What can my agency do to assist me in these efforts?
Dear Supervisor:
Here are a few suggestions. You and your organization can start by developing a plan for reducing the impact of secondary and vicarious trauma by considering the following:
Have regular check-ins for debriefing if you suspect your staff has experienced a stressful incident. Acknowledge the experience and be prepared to offer support.
Encourage supervisors to have quick morning meetings with their staff to discuss their plans for the day.

Assign work to your staff, acknowledge the difficulty in the task, process possible areas of concern, develop concise pla

ns for the work.
Encourage your unit members to take care of each other.
Make time for your staff to discuss other areas of personal and professional development.
Let your staff know that you care not only about the work but about them as

individuals.

Support the development of your staff's capacity in the area of secondary and vicarious trauma through resources, education and training.

Encourage and create outside opportunities for staff to engage in wellness-related activities.

Discuss the above with your administrators and encourage more attention be given to addressing the need of those experiencing secondary and vicarious trauma through the development of policies and procedures geared toward this sensitive issue.
Lipsky, L. V. N. (2009). Trauma Stewardship: An Everyday
Guide to Caring for Self While
Caring for Others. San Francisco, CA: Berrett-Koehler.
We are seeking your input about the supervisor newsletter and other OCWTP learning activities. Please take a moment to give us your feedback. The information will be used to tailor the newsletter to best meet your needs and to help OCWTP plan supervisor learning activities.
Please click
here
to take a brief survey.
Questions or Comments about the newsletter?