DEBORAH'S DAUGHTERS: WOMEN'S WAYS OF LEADERSHIP AND MINISTRY
Deborah's Daughters: Women's Ways of Leadership and Ministry is a women's conference co-hosted by the Harriet L. Miller Women's Center and the Center of Urban Ministry from Sept. 23-25 at United. The conference will focus on the ways that women are and can be in leadership and ministry in every aspect of church life and is designed for both clergy and laity. In addition to such powerful preachers as Bishop Violet Fisher and Bishop Marva Mitchell, guest speakers will also include Ms. Dawn Hare, the new General Secretary for the General Commission on the Status and Role of Women; Ms. Amee Paparella, Director of Women's Advocacy for the General Board of Church and Society; and United's own Dr. Wendy Deichmann and Dr. Felicia Howell LaBoy. Guest choirs will also be performing. Also, the female faculty from United will be providing workshops in the areas of bible, evangelism, leadership and pastoral care from a female perspective. For more information and to register, visit United's website.
LONNIE C. PORTER ANNUAL SCHOLARSHIP DINNER
Rev. Dr. Daniel Aleshire
The Lonnie C. Porter Annual Scholarship Dinner will be at 5:30 p.m. on Thursday, Oct. 3 at United. Rev. Dr. Daniel Aleshire is the featured speaker. Please RSVP by Oct. 1 to Mandy Wood at aswood@united.edu or at 937.529.2201x3101. For more information and to register, visit United's website.
RESTORATION, RECOVERY, RE-ENTRY CONFERENCE
The 2013 Restoration, Recovery, Re-Entry Conference: Where Do We Go From Here? Success is Next!, sponsored by United and Montgomery County Volunteer Jail Chaplaincy Ministry, will be from 8 a.m. to 4 p.m. on Saturday, Oct. 12 at United. Workshops start at 9 a.m. For early registration, visit
United's website
, contact Rev. Sylvia Moseley-Robinson at 937.474.8770 or Chaplain Larry Lane at 937.620.9973 for more information.
UNITED TO HOST OPEN HOUSE FOR PROSPECTIVE STUDENTS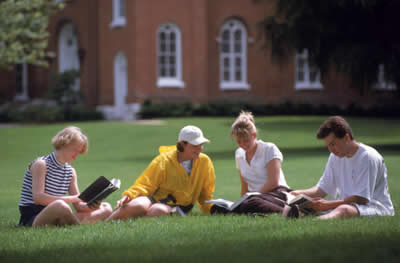 United's Open House: Oct. 15
United will be hosting Explore United, an open house, beginning at 9 a.m. on Tuesday, Oct. 15, as an opportunity for prospective students to come visit our campus! Explore United will include: Opening worship with President Wendy Deichmann, a student panel on the United experience, getting started at United, a faculty panel with breakout sessions, a luncheon with alumni/ae, a campus tour, closing worship and a student mixer. Visit
United's website
for more information.
HECK LECTURES & ALUMNI/AE REUNIONS OCTOBER 15-16
Kenda Creasy Dean: 2013 Heck Lectures Speaker
Dr. Kenda Creasy Dean will be the speaker at this year's J. Arthur Heck Lectures on Wednesday, Oct. 16. Dr. Dean's presentation will be on "Almost Christian: What the Faith of Our Teenagers is Telling the American Church." Her first lecture is titled, "In Search of a Younger Church: Ministry After the National Study of Youth and Religion." Her second is, "Theological Education for a Younger Church: How Teenagers and the Makers of Prozac are Changing the Christian Leadership Formation," followed by a panel discussion.
The Alumni/ae Association will present three awards during the Annual Alumni/ae Banquet held the evening before the Heck Lectures: The Effective Ministry Award, The Distinguished Alumnus/a Award and the Outstanding D.Min. Alumnus/a Award. This year's awards banquet and decade reunion lunches ('53, '63, '73, '83, '93 and '03) are Tuesday, Oct. 15. For more information about the Heck Lectures and to register, visit United's website. Also, the hotel information has changed; for updated hotel information, click here.
WHY UNITED METHODISTS MUST RECOVER THEIR
DOCTRINAL HERITAGE WITH DR. WATSON, DR. ABRAHAM
Dr. David F. Watson and Dr. William J. Abraham will speak during "Catechesis: Why United Methodists Must Recover Their Doctrinal Heritage" on Oct. 26 at United.
During the event, which is sponsored by United and the Evangelical Fellowship of West Ohio, Drs. Watson and Abraham will discuss the collapse of doctrine in the UMC, the importance of recovery and why they wrote a catechism for their recent book,
Key United Methodist Beliefs
. The event
will start at 9 a.m. with registration, feature talks from both Drs. Watson and Abraham and a group discussion, ending with a signing of
Key United Methodist Beliefs
.
For more information, including the complete schedule, and to register, visit
United's website
.
WE WANT TO PUT YOU IN THE NEXT KIT!
The Fall/Winter issue of Keeping in Touch (KIT) will profile alumni/ae who are involved in creative and innovative ministries that have brought renewal in urban and rural contexts. If you are an alumnus/a who fits this description, or if you know of a fellow alumnus/a who does, please send your information/suggestion to alklosterman@united.edu for more details! Also, if you have a favorite United-related memory or photo that you would also like to share in KIT, please send it to alklosterman@united.edu, as well!
SAVE THE DATE!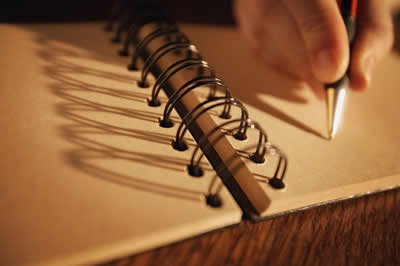 September 30-October 4
Fall Gathering Week
December 6
Holy Spirit Seminar: Signs and Wonders
December 13
Christmas Ball: 6:30 p.m.; Boonshoft Museum of Discovery
December 20
Advent Commencement
OPENING CONVOCATION
Opening Convocation was held August 7 at Precious Blood Church. Dr. Peter Bellini was the speaker.