UNITED BOOKSTORE NOW OPEN!
On, July 10, United opened and dedicated United Bookstore, a new venture offering books, fair trade items, United brand merchandise and in the near future, refreshments.
With the closing of the Cokesbury brick and mortar store at United in April, United is transforming the former Cokesbury space into its own shop, offering physical and virtual shopping opportunities designed to serve the needs of the United community and beyond.
While the store's online shopping site is not yet up, Ms. Helen Riley, United Bookstore Coordinator, and United Bookstore associates can order books for students.
Find more details on United's website HERE or contact Ms. Riley at hriley@united.edu or at 937.529.2399.
UNITED'S STORY FEATURED IN DAYTON DAILY NEWS
Dr. Wendy Deichmann
President Wendy Deichmann sat down with the Dayton Daily News to talk about United's past and future, and the story was featured on a section front page in late June. Read the interview and see the story on United's website.
DR. PETER BELLINI TO SPEAK AT OPENING CONVOCATION 2013
Dr. Peter Bellini
United will open the 143rd academic year at 11:30 a.m. Wednesday, Aug. 7, with Dr. Peter Bellini bringing the address. Opening Convocation will be held at Precious Blood Catholic Church, 4961 Salem Ave., Dayton, OH. For more information, visit United's website.
Celebration Concert will be 7 p.m. on Aug. 9.
CELEBRATION CONCERT SET FOR AUGUST 9
United will host a Celebration Concert at 7 p.m. on Aug. 9 at Concord UMC in Englewood, OH. The concert will celebrate the winners of New Songs and Hymns for Renewal: A Competition, featuring the Jeremy Winston Chorale and the winning entries in the competition. For more information, visit United's website.
UNITED ATTENDS 30+ ANNUAL CONFERENCE EVENTS
Tennessee AC gathering
United sent three recruiters, 10 staff persons and six alumni/ae and students to attend 31 different United Methodist annual conferences between May 17 and June 30, 2013. The recruiting effort included displays or ministry fair exhibits at most of these conferences. Alumni/ae gatherings were also hosted during special meal functions at many of these events where campus updates were given.
PREACHING RETREAT: PREACHING BIBLICAL NARRATIVE
Preaching Biblical Narrative will be Aug. 13-15
"Preaching Biblical Narrative" will trace the stories foundational to the people of God, spanning from Abraham and Sarah to the Wilderness Wanderings. During the three days of the seminar from Aug. 13 to 15, a selected series of Hebrew scripture passages from Year A of the Revised Common Lectionary will be explored with regard to interpretation and preaching strategies. A variety of homiletical methods will be employed as we seek to hold together the deep meaning that these narratives hold in their own right, as well as trajectories that connect to the broader themes in Christian scripture. Dr. Richard Eslinger, Professor of Homiletics. and Dr. Joni Sancken, who will be joining United's faculty in January, are the instructors for the seminar. For more information and to register, visit United's website.
DEBORAH'S DAUGHTERS: WOMEN'S WAYS OF LEADERSHIP AND MINISTRY
Deborah's Daughters: Women's Ways of Leadership and Ministry is a women's conference co-hosted by the Harriet L. Miller Women's Center and the Center of Urban Ministry from Sept. 23-25. The conference will focus on the ways that women are and can be in leadership and ministry in every aspect of church life and is designed for both clergy and laity. In addition to such powerful preachers as Bishop Violet Fisher, Bishop Judith Craig and Bishop Marva Mitchell, guest speakers will also include Ms. Dawn Hare, the new General Secretary for the General Commission on the Status and Role of Women; Ms. Amee Paparella, Director of Women's Advocacy for the General Board of Church and Society; and United's own Dr. Wendy Deichmann. Guest choirs will also be performing. Also, the female faculty from United will be providing workshops in the areas of bible, evangelism, leadership and pastoral care from a female perspective. For more information and to register, visit United's website.
UNITED TO HOST OPEN HOUSE FOR PROSPECTIVE STUDENTS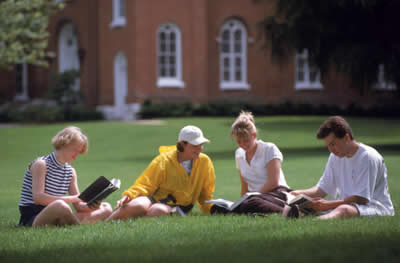 United's Open House will be Oct. 15
United will be hosting an Open House beginning at 9 a.m. on Tuesday, Oct. 15, as an opportunity for prospective students to come visit our campus! The Open House will include: Opening worship with President Wendy Deichmann, a student panel on the United experience, getting started at United, a faculty panel with breakout sessions, a campus tour, closing worship and a student mixer.
HECK LECTURES & ALUMNI/AE REUNIONS OCTOBER 15-16
Kenda Creasy Dean: 2013 Heck Lectures Speaker
Dr. Kenda Creasy Dean will be the speaker at this year's J. Arthur Heck Lectures on Wednesday, Oct. 16. Dr. Dean's presentation will be on "Almost Christian: What the Faith of Our Teenagers is Telling the American Church." Her first lecture is titled, "In Search of a Younger Church: Ministry After the National Study of Youth and Religion." Her second is, "Theological Education for a Younger Church: How Teenagers and the Makers of Prozac are Changing the Christian Leadership Formation," followed by a panel discussion. The Alumni/ae Association will present three awards during the Annual Alumni/ae Banquet held the evening before the Heck Lectures: The Effective Ministry Award, The Distinguished Alumnus/a Award and the Outstanding D.Min. Alumnus/a Award. This year's awards banquet and decade reunion lunches ('53, '63, '73, '83, '93 and '03) are Tuesday, Oct. 15. To nominate a United alumnus/a for one of these awards, please click HERE. For more information about the Heck Lectures and to register, visit United's website.
DR. JASON VICKERS EDITS NEW BOOK OF WESLEY SERMONS
The Sermons of John Wesley
Dr. Jason Vickers, United's Associate Professor of Theology and Wesleyan Studies, recently published a book he edited with Kenneth J. Collins,
The Sermons of John Wesley: A Collection for the Christian Journey
, Abingdon Press 2013.
The Sermons of John Wesley: A Collection for the Christian Journey
features a
collection of sermons that embraces the historic 44 sermons that John Wesley approved, plus the eight more of the North American collection (52 sermons) and eight more chosen for contemporary interests, totaling 60 sermons.
UNITED GIVES BACK TO ALUMNI/AE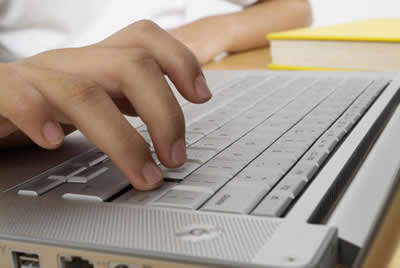 Are you taking advantage of your FREE access to the EBSCO and ATLA databases? The O'Brien Library has generously renewed United's subscription for another year, but we need you to participate in order to maintain our membership. EBSCO recently changed its access procedures. Contact the Library Circulation Desk at 937.529.2234 or cdalton@united.edu for your new log in credentials.
SAVE THE DATE!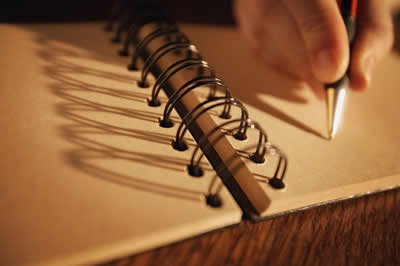 August 5-16
FLEX Weeks
August 7
Opening Convocation
August 9
Celebration Concert
August 13-15
Preaching Retreat
August 19-23
D.Min. Intensive: "Honoring Samuel DeWitt Proctor"
September 23-25
Deborah's Daughters: Women's Ways of Leadership and Ministry
September 30-October 4
Fall Gathering Week
October 15-16
Annual Alumni/ae Banquet and J. Arthur Heck Lectures: Kenda Creasy Dean; www.kendadean.com
December 6
Holy Spirit Seminar: Signs and Wonders
December 20
Advent Commencement
SPRING COMMENCEMENT
Spring Commencement was held May 25 at Precious Blood Church. Bishop Peggy Johnson was the speaker.