DAYTONVIEW OPEN HOUSE
In November 2012, First United Methodist Church and the West Ohio Conference of The United Methodist Church gifted to United Theological Seminary the building at 1516 Salem Ave., formerly First UMC, to be developed for student residences and for office space on Salem Avenue. To celebrate this initiative, United hosted the DaytonView Open House on April 23, at the 1516 Salem Ave. building. The Open House included a light lunch and conversation and a presentation by President Wendy Deichmann, as well as others involved in the project, and an opportunity for discussions.
United plans to develop this property into a multi-faceted living, learning and serving center in which students will learn first-hand about urban ministry and community development while earning their Master of Divinity degree. The DaytonView initiative brings together a unique combination of facilities and programmatic opportunities for living, learning and serving in an urban ministry setting, in the very neighborhood where United had a significant presence for almost 90 years. In addition to educational objectives, the DaytonView initiative will address the seminary's needs for units of student housing, space for worship and other special gatherings and additional office and instructional space.
Scroll down to see some photos from the Open House!
UNITED TO OPEN BOOKSTORE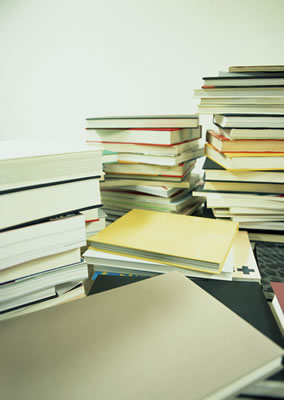 United Theological Seminary will soon provide sales and services to assist members of the community in purchasing books, United brand merchandise and eventually additional items, including a selection of refreshments. Ms. Helen Riley has accepted the position of coordinator for the United Bookstore, and United is currently working with an architect and looking toward both physical and virtual shopping opportunities designed to serve the needs of the United community and beyond.
For students, Grand Opening discounts are available from now until July 19. Ms. Riley began taking textbook pre-orders on Monday, April 29, with the Grand Opening sale prices: 30 percent off all textbooks; 10 percent off available United brand/logo merchandise; 20 percent off available reference books. Students received details about the store naming contest, opportunities for ordering from home and a schedule of hours of operation. Find more details on United's website HERE or contact Ms. Riley at hriley@united.edu or at 937.529.2399.
UNITED TO HOST ANNUAL CONFERENCE EVENTS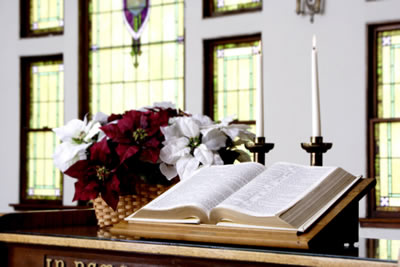 United Theological Seminary hosts alumni/ae gatherings at United Methodist Annual Conferences to provide alumni/ae with an opportunity to get together, give input, reconnect and get the latest news from United. This year, United will be hosting 38 of these events. The entire schedule and RSVP contacts are available HERE.
CHARLES E. BOOTH PREACHING CONFERENCE
Dr. Charles Booth
The Third Annual Charles E. Booth Preaching Conference: Preaching the Whole Counsel of God will be held May 21 to 23 in Columbus, OH, and is open to all preachers, pastors, associate ministers and seminary students. Speakers include Dr. Charles E. Booth, Bishop Claude Alexander, Dr. Raquel St. Clair Lettsome, Dr. Rita Twiggs, Dr. Robert Smith, Dr. Gina Stewart and Dr. Sir Walter Mack Jr. For more details and to register, CLICK HERE.
BISHOP PEGGY JOHNSON TO SPEAK AT COMMENCEMENT
Spring Eucharist and Commencement will be May 25 at Precious Blood Catholic Church, 4961 Salem Ave., Dayton, OH. Bishop Peggy Johnson of the Eastern Pennsylvania United Methodist Conference will be the speaker. For more information, CLICK HERE.
HECK LECTURES NOMINATIONS
Kenda Creasy Dean
2013 Heck Lectures Speaker
Each year, the Alumni/ae Executive Committee presents three awards during the Annual Alumni/ae Banquet held the evening before the J. Arthur Heck Lectures: The Effective Ministry Award, The Distinguished Alumnus/a Award and the Outstanding D.Min. Alumnus/a Award. This year's awards banquet is Tuesday, October 15, with the Heck Lectures on October 16. To nominate a United alum, please click HERE.
ALUMNI/AE INPUT NEEDED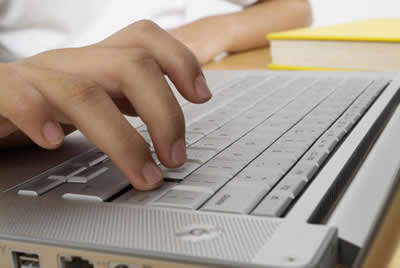 United's subscription for alumni/ae use of EBSCO's online database, including ATLA Religion Database and access to Old Testament and New Testament abstracts, is coming up for renewal. The O'Brien Library staff would like to know if it is being utilized by our alumni/ae. Please respond to bthomas@united.edu with your interest in maintaining this subscription service (which is currently FREE to United alumni/ae) or if you are having problems accessing the database. Thanks for your help!
DR. LISA HESS INSTALLED AS MODERATOR
Dr. Lisa Hess will be installed as Moderator of the Presbytery of the Miami Valley (PCUSA) at the presbytery meeting held at United Theological Seminary on Tuesday, May 14. This is an elected office of liturgical and ecclesial-council leadership for the next 12 months. There is no equivalent in UMC polity terms, but it has aspects of DS and Bishop leadership.
DR. DAVID WATSON RELEASES NEW BOOK
Dr. David Watson recently published a new book with William J. Abraham, Key United Methodist Beliefs. The book is available HERE.
SAVE THE DATE!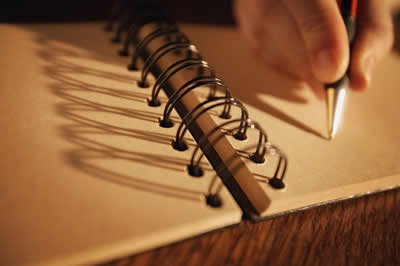 August 5-16
FLEX Weeks
August 7
Opening Convocation
August 19-23
D.Min. Intensive
September 23-25
Deborah's Daughters: Women's Ways of Leadership in Ministry and the World
September 30-October 4
Fall Gathering Week
October 15-16
Annual Alumni/ae Banquet and J. Arthur Heck Lectures: Kenda Creasy Dean; www.kendadean.com
DAYTONVIEW OPEN HOUSE
To celebrate the DaytonView initiative, United hosted the DaytonView Open House on April 23, at the 1516 Salem Ave. building.
SPRING FLING!
Spring Gathering Week was held April 29-May 3. On Wednesday, May 1, United held the Spring Fling!, a luau-themed carry-in and pig roast with games for United staff, faculty and students.