The Week of February 4 to 9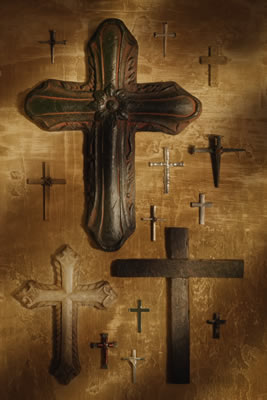 MONDAY

Student Orientation: 8 a.m.; Thie Fellowship Hall
Common Meal: 6 p.m.; Menu: Turkey meatloaf, vegetable blend, baked sweet potato, salad and fruit; Thie

TUESDAY

Student Pizza Night: 5 p.m.; Corl Lounge

WEDNESDAY

Chapel: 11:15 a.m.: "Transfiguration," Luke 9:28-43, Dr. Richard Eslinger; Common Meal to follow, Menu: Yogurt chicken, barley pilaf, green beans, salad and fruit

FRIDAY

Board Meetings
Common Meal: 4:30 p.m.; Menu: Baked fish, new potatoes, broccoli, salad and fruit

SATURDAY
LIBRARY HOURS: 1:30 p.m. to 8:30 p.m. Monday, 9:30 a.m. to 8:30 p.m. Tuesday to Thursday, 9:30 a.m. to 5:30 p.m. Friday and 11 a.m. to 3 p.m. Saturday
COKESBURY HOURS: 1 p.m. to 6:30 p.m. Monday and 10:30 a.m. to 6:30 p.m. Tuesday to Friday

JOB OPENINGS



Communications Manager - Castleton UMC; Indianapolis, IN

Castleton United Methodist Church in Indianapolis, IN, is seeking a Communications Manager. To apply for this position, email a resume to

re: Communications Manager Position

Children's Ministry Director - Pleasant Hill UCC; Pleasant Hill, OH

The FEED Ministry at Pleasant Hill United Church of Christ in Pleasant Hill, Ohio, is seeking a part-time, paid Children's Ministry Director. The position would be for a primary children's leader for the church's new program named FEED - Family Encouragement, Evangelism and Development of faith. Contact

FEED@pleasanthillucc.org

for more information.

Director of Children's Ministry - Grace UMC; Franklin, IN

Grace UMC in Franklin, Indiana, is seeking a Director of Children's Ministry, which will be open until filled. For more information, contact Pastor Jenothy Irvine Rather at 317.736.7062 or at

pastorjenothy@franklingrace.org.

Send a resume to:

Part-time Pastor - United Church of Christ; Covington, OH

United Church of Christ in Covington, Ohio, is seeking a part-time Pastor. Interested applicants should contact John Young, the chair of the search committee, at 937.890.2578 or at

jyoung29@woh.rr.com

.




Director of Youth Ministry - Goshen UMC; Goshen, OH

Goshen United Methodist is located in a growing area in Clermont County, Ohio. They are looking for a highly motivated individual to oversee and grow their youth ministry, which currently consists of about 15 youths. This individual will be working with sixth to 12th grade students and will work in conjunction with a Youth Council to help in planning and supporting the ministry. If interested in applying, contact Goshen UMC directly via e-mail at

goshenumc@fuse.net

to submit a resume and obtain a complete job description.

Children/Youth Education Director - United Christian Church (Disciples of Christ); Clayton, OH

United Christian Church (Disciples of Christ) in Clayton, Ohio, is searching for a dynamic, enthusiastic individual with a passion for furthering the spiritual education of children. The program will include children from nursery age through post-high school. The job would entail developing an overall program for various age levels and overseeing these programs. Please send letters of interest and resumes

to

uccdisciplesrock@gmail.com

. All applications must be submitted by

February 15

.

Nursery Worker - Concord United Methodist Church; Englewood, OH

Concord United Methodist Church, Englewood, Ohio is seeking a nursery worker to provide quality child care for infants, toddlers and preschoolers on Sunday mornings from 9:30 a.m. to noon and periodic weeknights during special events. A high school diploma or GED is preferred. For job description and application forms, contact the church office at 937.836.3773 or at concordchurch@englewoodconcord.com.

Contemporary Worship Leader, Youth Ministry Leader - Cheviot United Methodist Church; Cincinnati, OH

The Cheviot United Methodist Church is looking for a Contemporary Worship Leader and Youth Ministry Leader. The main goal of the Contemporary Worship Leader is: To facilitate the experience of passionately worshiping God in a contemporary format by leading music, prayers and other aspects of worship while also fostering and maintaining a team of musicians, technicians, and worship leaders. The main goal of the Youth Ministry Leader is: To foster a positive environment for youth ministry (seventh to 12th grades) at Cheviot United Methodist Church that encourages a growing relationship with God and one another, while also instilling a culture of care into the community and around the world that expresses God's grace and justice. Ideally, this could be one person filling both roles and maximizing the compensation available. However, we are willing to consider candidates interested in only one role. The church hopes to fill these roles as soon as possible. Those interested may send their inquiry letters and resumes to:
Kerry Wood, Lead Pastor
Cheviot United Methodist Church
3820 Westwood Northern Blvd.
Cincinnati, OH 45211

Christian Education Director - Maize Manor United Methodist Church; Columbus, OH

Maize Manor United Methodist Church in Columbus, Ohio, has an immediate opening for a part-time Christian Education Director. Responsibilities include planning and overseeing Christian Education Program and Small Groups for Children, Youth, and Adults. Contact the church office at 614-267-4939 or by e-mail atinformation@maizemanorumc.org to receive a detailed job description.

INTERNSHIP

Ministry for Persons with Disabilities Intern - The Special Gathering; Space Coast area, FL

The Special Gathering is looking for an intern to serve the Space Coast area in Florida for a 12-month internship to prepare the candidate to lead/establish a ministry for persons with disabilities. Candidates must submit a cover letter, a resume, a list of coursework and GPA and the name, address and phone number for two ministry related references. For more information, call 321.252.9391. Applications must be postmarked no later than

March 1 and mailed to:

Richard Stimson

The Special Gathering

P.O. Box 685

This Week in the Community

Mother Brunner Catholic School Open House

Mother Brunner Catholic School, which is located on the Precious Blood Church Campus at 4870 Denlinger Road, Dayton, Ohio, will hold an Open House from 6 p.m. to 8 p.m. Wednesday. For questions, call 937.277.2291 or e-mail admissions@brunnercatholicschool.org.

Upcoming Events

Student
Pizza Nights

There will be Student Pizza Nights in the spring on the following dates at 5 p.m. in Corl Lounge: Tuesday, February 12; Thursday, February 21; Tuesday, March 5; Thursday, March 14; Tuesday, April 9; Thursday, April 25; Tuesday, May 7; Thursday, May 16; Tuesday, May 21.


Preaching the Great 50 Days
The Center for Worship, Preaching and the Arts is sponsoring Preaching the Great 50 Days, which will be held at United on February 15, featuring Dr. Richard Eslinger. More information is available here.

Clergy and Lay Leadership Conference

The Samuel DeWitt Proctor Conference Inc./10th Annual Clergy and Lay Leadership Conference will be February 18 to 21 at the Intercontinental Hotel in Dallas, Texas. More information is available here.

Gathering of Young Eagles 2013

Gathering of Young Eagles 2013: A Call, A Gospel, A Task will be at the J.H. Ross Sr. Family Life & Community Center, 907 Lexington Ave., Columbus, OH, on February 22 and 23. Registration Check-in begins at 5:30 p.m., with the session at 7 p.m. on Friday. Registration Check-in will be at 8:30 a.m. Saturday, with the session beginning at 9 a.m. For more information, call 614.299.7069.

NLI 2013

The Northwest Leadership Institute is holding NLI 2013 March 8 and 9. This year's event, "Claiming the Mission of the Church," will feature guest speakers including Leonard Sweet. Participants can register online at the NLI site here.

Refresh Your Soul Conference 2013

The Refresh Your Soul Conference 2013, "Riding the Dragon: Strengthening Your Life in Challenging Times," with Robert J. Wicks, presented by Parish Health Ministry will be March 8 and 9 at the Crown Plaza Hotel in Blue Ash (northern Cincinnati), Ohio. Online registration and the brochure is available here.

Tilling the Soil

"Tilling the Soil" Youth Vision for Vital Churches will be from 5 p.m. to 7 p.m. March 12 at Northeastern Seminary in Rochester, NY. The speakers will be Rev. Ted Anderson, Genesse Valley DS, and Jefferson Dedrick, President of Conference Counsel on Youth Ministries, and President Wendy Deichmann and Rev. Stephen Crowell will be the leaders. The event costs $17 for dinner only and is sponsored by United Theological Seminary and Northeastern Seminary. To register and for more information, click here.

Minding the Good Ground

"Minding the Good Ground," a church renewal conference, will be on March 13 and will feature Jason Vickers at Northeastern Seminary in Rochester, NY. More information is available on United's event page here.

Bill Chidester Lecture Series

Nationally renowned theologians Martin Marty, Alan Jones, Diana Butler Bass and Daniel Spencer will explore what it means to be a Christian in the 21st century as part of the four-part Bill Chidester Lecture Series in 2013 at Sylvania United Church of Christ in Sylvania, Ohio. Alan Jones will speak March 16 to 17. Diana Butler Bass, author, speaker and independent scholar specializing in American religion and culture, will speak September 21 to 22. Daniel Spencer will be the fourth and final speaker November 16 to 17. Saturday lectures will be from 4 p.m. to 5:30 p.m. including 30 minutes of Q&A, followed by light refreshments and conversation. Sunday lectures will be from 9:20 a.m. to 10:20 a.m. between services. All are welcome to worship. Child care is available throughout the morning on Sunday. Tickets are $10 for each speaker, or $35 for the entire four-part series. Download the registration form here or call the church office at 419.882.0048. The church is located at 7240 Erie Street in Sylvania, Ohio.

Fairy Godmother Project

This year's Fairy Godmother Project will be from 10 a.m. to 3 p.m. March 16 at the Job Center with dresses and accessories provided at no-cost to local prom-going students. Dresses are not available for junior high or college students, only high school aged, prom going students. In advance of the dress distribution event on March 16, our partners from The Dayton Chapter of The Links, Incorporated conduct an online essay contest with top finishers winning additional prom goods, such as limousine transportation, dinners, hair and nail services, tuxedo rental for their dates, corsages and boutonnieres and more. Clothes That Work is looking for donated dresses and accessories and anyone to encourage high school girls to enter The Links, Inc. Essay Contest. For additional information regarding the Fairy Godmother Project, dress and accessory collection or the Essay Contest, click here.

ABC/Ohio Leadership Conference

The ABC/Ohio Leadership Conference will be April 12 and 13 at Karl Road Baptist Church, Columbus, Ohio. This is a conference for pastors, leadership and members: A Biblical model for renewing the local church. Gary L. McIntosh, D.Min., Ph.D., will be the conference leader. More information is available here.

Light the Fire!

Light the Fire! 2013: Divine Healing -- the 3rd Annual Church Renewal Conference will be April 18 and 19 at Ginghamsburg Church in Tipp City, Ohio. Speakers include William J. Abraham, Candy Gunther Brown, Bishop Kenneth H. Carter, Randy Clark, Virginia Todd Holeman, Emma Justes, Craig S. Keener, Felicia LaBoy, Mike Slaughter, Bishop James E. Swanson Sr. and Terry Teykl. More information is available on United's event page here.

United Methodist Dollars for Scholars

Each year through the United Methodist Dollars for Scholars program, The United Methodist Higher Education Foundation provides a $1,000 scholarship from their local United Methodist church to help them attend a United Methodist-related college, university or seminary. Awards are made for the Fall term of each school year. Additional matching funds may be available to eligible applicants through the Triple Your Dollars and/or the Quadruple Your Dollars components of the UMDFS program. The number of available matching scholarships is determined annually. Available matching funds include 25 scholarships designated for Hispanic-, Asian- and Native American (HANA) students funded by the United Methodist General Board of Higher Education and Ministry. The application period runs until

March 1

for all UMHEF scholarships. Apply online

here

. NOTE: These scholarships are not from United; all inquiries should be directed to UMHEF.

Dr. Vivian Johnson's apartment in Oakwood will be for rent beginning in February. The rent is approximately $500 for a 1 bedroom apartment with hardwood floors throughout. It has a lovely patio, garage space, laundry in basement, in a wonderful town and the landlord lives in the house adjacent to the complex. She has really enjoyed living here for nearly five years. Anyone interested can e-mail her directly at

vjohnson@united.edu

.

/Share/Tweet/Post/Watch/Pin

Click on the links above to follow us on Facebook, Twitter, LinkedIn, YouTube and our newest pages -- Pinterest and Google+! Be sure to share any news/pins/Tweets, feedback and ideas you have for United. And don't forget to share our pages with your friends, family and United Alumni/ae!

Birthdays This Week

Do you have something to share? If you have anything you'd like to see, such as news, prayers, thanks, pictures, etc. in This Week at United or comments/suggestions, e-mail it to Angie Klosterman at

alklosterman@united.edu

. The deadline to submit items to appear in This Week at United is 4:30 p.m. Thursday.