JOB OPENINGS
Communications Manager - Castleton UMC; Indianapolis, IN
Castleton United Methodist Church in Indianapolis, IN, is seeking a Communications Manager. To apply for this position, email a resume to
re: Communications Manager Position
Children's Ministry Director - Pleasant Hill UCC; Pleasant Hill, OH
The FEED Ministry at Pleasant Hill United Church of Christ in Pleasant Hill, Ohio, is seeking a part-time, paid Children's Ministry Director. The position would be for a primary children's leader for the church's new program named FEED - Family Encouragement, Evangelism and Development of faith. Contact
FEED@pleasanthillucc.org
for more information.
Director of Children's Ministry - Grace UMC; Franklin, IN
Grace UMC in Franklin, Indiana, is seeking a Director of Children's Ministry, which will be open until filled. For more information, contact Pastor Jenothy Irvine Rather at 317.736.7062 or at
pastorjenothy@franklingrace.org
. Send a resume to:
Part-time Pastor - United Church of Christ; Covington, OH
United Church of Christ in Covington, Ohio, is seeking a part-time Pastor. Interested applicants should contact John Young, the chair of the search committee, at 937.890.2578 or at
jyoung29@woh.rr.com
.
Youth Ministry Coordinator - First United Methodist Church; Marysville, OH
Marysville First United Methodist Church, located in central Ohio, is searching for a full-time (40 hours/week) youth ministry coordinator to work in conjunction with and report to the youth ministry director. For more information, call 937.642.4712 or click here. Qualified applicants can email their cover letter and resume by February 1, 2013, to Kathy Rohrs at
kathy@marysvillefumc.org
or by postal mail:
207 S. Court St.
attn: Kathy Rohrs
Marysville, OH 43030
Director of Youth Ministry - Goshen UMC; Goshen, OH
Goshen United Methodist is located in a growing area in Clermont County, Ohio. They are looking for a highly motivated individual to oversee and grow their youth ministry which currently consists of about 15 youths. The position will start out at 20 hours a week with the expectation of increasing hours as the ministry grows. This individual will be working with sixth to 12th grade students and will work in conjunction with a Youth Council to help in planning and supporting the ministry. If interested in applying, contact Goshen UMC directly via e-mail at goshenumc@fuse.net to submit a resume and obtain a complete job description.
Children/Youth Education Director - United Christian Church (Disciples of Christ); Clayton, OH
United Christian Church (Disciples of Christ) in Clayton, Ohio, is searching for a dynamic, enthusiastic individual with a passion for furthering the spiritual education of children. The program will include children from nursery age through post-high school. The job would entail developing an overall program for various age levels and overseeing these programs. Expected hours at the church would be Wednesday evenings (approximately 6 p.m. to 8 p.m.), Sunday mornings (9 a.m. to 12:30 p.m.) and Sunday evenings from 6 p.m. to 8:30 p.m. Please send letters of interest and resumes to uccdisciplesrock@gmail.com. All applications must be submitted by February 15.
This Week
in the Community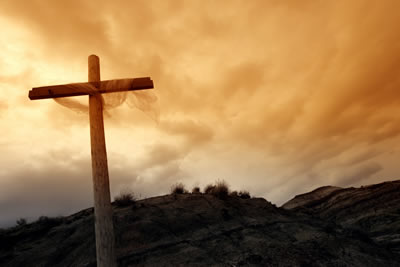 Bill Chidester
Lecture Series
Nationally renowned theologians Martin Marty, Alan Jones, Diana Butler Bass and Daniel Spencer will explore what it means to be a Christian in the 21st century as part of the four-part Bill Chidester Lecture Series in 2013 at Sylvania United Church of Christ in Sylvania, Ohio. The first speaker is Martin Marty on Saturday and Sunday. Marty taught religious history for 35 years at the University of Chicago Divinity School, where he now holds emeritus status and where the Martin Marty Center has since been founded to promote "public religion" endeavors. Alan Jones will speak March 16 to 17. Diana Butler Bass, author, speaker and independent scholar specializing in American religion and culture, will speak September 21 to 22. Daniel Spencer will be the fourth and final speaker November 16 to 17. Saturday lectures will be from 4 p.m. to 5:30 p.m. including 30 minutes of Q&A, followed by light refreshments and conversation. Sunday lectures will be from 9:20 a.m. to 10:20 a.m. between services. All are welcome to worship. Childcare is available throughout the morning on Sunday. Tickets are $10 for each speaker, or $35 for the entire four-part series. Download the registration form here or call the church office at 419-882-0048. The church is located at 7240 Erie Street in Sylvania, Ohio.
Dr. DeForest Soaries '92
Upcoming Events
28th Annual Dr.
Martin Luther King Jr. Birthday Breakfast
The largest event of its kind in the United States honoring Dr. Martin Luther King Jr., will be observed on the national Martin Luther King Jr. Holiday commemorating the fallen civil rights leader. United alumnus Dr. DeForest Soaries '92, is the keynote speaker. The public is invited to this event on Monday, January 21 at The Greater Columbus Convention Center, 400 N. High St., Columbus. Doors open at 7 a.m. and the program begins at 7:30 a.m. Tickets are $35 per person and $350 per table seating 10. For more information, click here.
Exploring the Faith - Willow Valley
The Exploring the Faith Lecture Series will be January 20 and 21 in Willow Valley, Pennsylvania, featuring Dr. Luther Oconer. More information is available here.

D.Min. Intensive
The D.Min. Intensive will run from January 28 to February 1.

This intensive's theme will be "Human Trafficking and Domestic Violence: A Faithful Response" and will feature speakers including Dr. David Watson, Dr. Marie Fortune and Dr. Tony Talbott.

For more information, click here

.





Student Pizza Nights

There will be Student Pizza Nights in the spring on the following dates at 5 p.m. in Corl Lounge: Tuesday, February 5; Tuesday, February 12; Thursday, February 21; Tuesday, March 5; Thursday, March 14; Tuesday, April 9; Thursday, April 25; Tuesday, May 7; Thursday, May 16; Tuesday, May 21.

Preaching the Great 50 Days
The Center for Worship, Preaching and the Arts is sponsoring Preaching the Great 50 Days, which will be held at United on February 15, featuring Dr. Richard Eslinger. More information is available here.

Clergy and Lay Leadership Conference
The Samuel DeWitt Proctor Conference Inc./10th Annual Clergy and Lay Leadership Conference will be February 18 to 21 at the Intercontinental Hotel in Dallas, Texas. More information is available here.
/Share/Tweet/Post/Watch/Pin
Click on the links above to follow us on Facebook, Twitter, LinkedIn, YouTube and our newest page -- Pinterest! Be sure to share any news/pins/Tweets, feedback and ideas you have for United. And don't forget to share our pages with your friends, family and United Alumni/ae!
Birthdays This Week
Happy birthday to:
Jim Cottrell (belated) Jan. 12
Horace Six-Means Jan. 15
Lesia Harvey Jan. 19
Ministry for Persons with Disabilities Intern - The Special Gathering; Space Coast area, FL
The Special Gathering is looking for an intern to serve the Space Coast area in Florida for a 12-month internship to prepare the candidate to lead/establish a ministry for persons with disabilities. Candidates must submit a cover letter, a resume, a list of coursework and GPA and the name, address and phone number for two ministry related references. For more information, call 321.252.9391. Applications must be postmarked no later than March 1 and mailed to:
Do you have something to share? If you have anything you'd like to see, such as news, prayers, thanks, pictures, etc. in This Week at United or comments/suggestions, email it to Angie Klosterman at
alklosterman@united.edu
. The deadline to submit items to appear in This Week at United is 4:30 p.m. Thursday.