JOB OPENINGS
Communications Manager - Castleton UMC; Indianapolis, IN
Castleton United Methodist Church in Indianapolis, IN, is seeking a Communications Manager. To apply for this position, email a resume to
re: Communications Manager Position
Children's Ministry Director - Pleasant Hill UCC; Pleasant Hill, OH
The FEED Ministry at Pleasant Hill United Church of Christ in Pleasant Hill, Ohio, is seeking a part-time, paid Children's Ministry Director. The position would be for a primary children's leader for the church's new program named FEED - Family Encouragement, Evangelism and Development of faith. Contact
FEED@pleasanthillucc.org
for more information.
Director of Children's Ministry - Grace UMC; Franklin, IN
Grace UMC in Franklin, Indiana, is seeking a Director of Children's Ministry, which will be open until filled. For more information, contact Pastor Jenothy Irvine Rather at 317.736.7062 or at
pastorjenothy@franklingrace.org
. Send a resume to:
Part-time Pastor - United Church of Christ; Covington, OH
United Church of Christ in Covington, Ohio, is seeking a part-time Pastor. Interested applicants should contact John Young, the chair of the search committee, at 937.890.2578 or at
jyoung29@woh.rr.com
.
Youth Ministry Coordinator - First United Methodist Church; Marysville, OH
Marysville First United Methodist Church, located in central Ohio, is searching for a full-time (40 hours/week) youth ministry coordinator to work in conjunction with and report to the youth ministry director. For more information, call 937.642.4712 or click here. Qualified applicants can email their cover letter and resume by February 1, 2013, to Kathy Rohrs at
kathy@marysvillefumc.org
or by postal mail:
207 S. Court St.
attn: Kathy Rohrs
Marysville, OH 43030
INTERNSHIP
Ministry for Persons with Disabilities Intern - The Special Gathering; Space Coast area, FL
The Special Gathering is looking for an intern to serve the Space Coast area in Florida for a 12-month internship to prepare the candidate to lead/establish a ministry for persons with disabilities. Candidates must submit a cover letter, a resume, a list of coursework and GPA and the name, address and phone number for two ministry related references. For more information, call 321.252.9391. Applications must be postmarked no later than March 1 and mailed to:
Birthdays This Week
Happy birthday to:
Lorraine Dodds Dec. 17
Do you have something to share? If you have anything you'd like to see, such as news, prayers, thanks, pictures, etc. in This Week at United or comments/suggestions, email it to Angie Klosterman at
alklosterman@united.edu
. The deadline to submit items to appear in This Week at United is 4:30 p.m. Thursday.
This Week
in the Community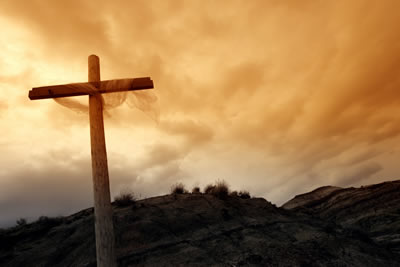 Pastors Against
Domestic Violence Rally
Greater Dayton Christian Connections is presenting a "Pastors Against Domestic Violence" rally from 11 a.m. to 12:30 p.m. Wednesday at the RTA Cultural Arts Center, which is located at 40 S. Edwin C. Moses Blvd. in Dayton. Calling all clergy, laypersons and organizational leaders: Come and show your support. You do not have to be clergy to attend this rally; however, please encourage your clergy person to attend with you. Please RSVP to gdcc@christianconnections.org or call 937.222.4322.

Noonday Carol Sing
Westminster Presbyterian Church is hosting a Noonday Carol Sing from 12:10 p.m. to 12:40 p.m. Wednesday. The event will feature organist John Neely with Music for Handbells by the Westminster Ringers, Jerry Taylor, Director, and carol singing by all and choral music by the Xenia High School choirs, Eric Neuenschwander, Director. A quick lunch for $5 will be served following the carol sing. The church is located at First Street at Wilkinson and Perry in downtown Dayton. More information is available here.
Whispering Christmas
At Whispering Christmas at Fort St. Clair in Eaton, visitors can drive through the park to view the thousands of lights and ground displays, as well as visit with Santa in Santa's Cabin from 7 p.m. to 9 p.m. Wednesdays, Fridays, Saturdays and Sundays. Whispering Christmas runs from 6 p.m. to 10 p.m. through December 31. Fort St. Clair is located on Camden Road off State Route 122W in Eaton, Ohio. For more information, contact:
Fort St. Clair Whispering Christmas
c/o The City of Eaton
PO Box 27
328 N. Maple St.
Eaton, OH 45320
937.456.4125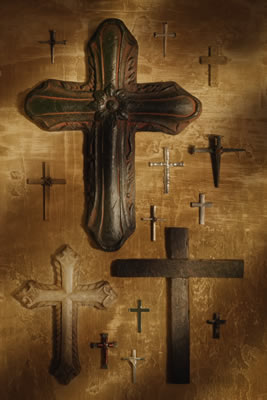 Upcoming Events
4th Annual Human Trafficking Awareness Day
The 4th Annual Human Trafficking Awareness Day, sponsored by State Rep. Teresa Fedor and NASW, will feature Linda Smith, the founder of Shared Hope International. It will be from 9 a.m. to 3 p.m. January 11, 2013, in the Statehouse Atrium at 1 Capitol Square in Columbus. The event is free and open to the public and includes a resource fair, professional panels and a Survivors' Panel. Please RSVP by January 7, 2013, by contacting Marta Mudri at 614.644.6017 or at Marta.Mudri@ohr.state.oh.us.

Exploring the Faith - Willow Valley
The Exploring the Faith Lecture Series will be January 20 and 21, 2013, in Willow Valley, Pennsylvania, featuring Dr. Luther Oconer. More information is available here.

D.Min. Intensive
The D.Min. Intensive will run from January 28, 2013, to February 1, 2013.

This intensive's theme will be "Human Trafficking and Domestic Violence: A Faithful Response" and will feature speakers including Dr. David Watson, Dr. Marie Fortune and Dr. Tony Talbott.

For more information, please contact Janice Kronour at

jkronour@united.edu

.



Preaching the Great 50 Days
The Center for Worship, Preaching and the Arts is sponsoring Preaching the Great 50 Days, which will be held at United on February 15, 2013, featuring Dr. Richard Eslinger. More information is available here.

Clergy and Lay Leadership Conference
The Samuel DeWitt Proctor Conference Inc./10th Annual Clergy and Lay Leadership Conference will be February 18 to 21, 2013, at the Intercontinental Hotel in Dallas, Texas.
Santa Visits United
/Share/Tweet/Post/Watch/Pin
Click on the links above to follow us on Facebook, Twitter, LinkedIn, YouTube and our newest page -- Pinterest! Be sure to share any news/pins/Tweets, feedback and ideas you have for United. And don't forget to share our pages with your friends, family and United Alumni/ae!