A Note of Praise!
Join Us for a
Bible Study
We gather in the Church Parlor the 2nd and 4th Wednesdays of the month at 6 PM. We have been following the Upper Room Devotional which is available at each meeting and is also available in the Church Office. No prior knowledge is required. It is informal and casual. Join us for a wonderful time of spiritual fellowship.
All Are Welcome!
Office Hours
The Church Office is staffed Monday-Friday mornings from 9-Noon.
Larry is in the office as usual, Monday-Thursday and is also available by phone as needed.
***
As noted with the last edition of the Chimes-Online, we are testing it as a way to reach out to members and friends of the Federated Church of Ashland with current and updated news and information about what is happening in our church, some stories and reflections that might inspire you, and to take advantage of the speed and convenience of electronic media, such as email.
Your thoughts and
suggestions are encouraged, and any
feedback on how we might improve or even articles of interest, are welcome.
It is hoped that we can all become more familiar with the exciting things
happening in our church, maybe inspire your involvement, and provide a means by which you can share this email with your family and friends. Simply "forward" it by clicking on the link below.
Save Money, Save Energy, Save the Environment AND Support the church; ALL at the same time...
This Sunday, Dec. 14th, we are kicking off our Speaker's Series with a guest speaker from Next Step Living, an organization whose goal is to help us all live wisely and save money, while protecting our environment.
As part of our Coffee and Fellowship Hour, we will hear a presentation on ways to improve our home energy efficiency, hear news about No-Cost energy audits, and learn about rebates and discounts for energy saving products for our homes. In addition there will be a donation made to the church for each family that signs up for a Home Energy Audit. The presentation will take place from 11am to 12noon and is open to everyone. Please pass along news of this special and informative presentation.
Next Step Living will provide the goodies to accompany the coffee and juice...
Candle Light Christmas Eve
Service at 10:00 PM.
Join us for a special uplifting and joyous service of worship, song and light to celebrate Christmas. Invite your families and friends to join us!
Follow the Luminaries which will light our path to this special celebration of Christ's birth !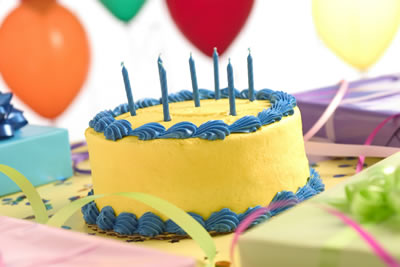 December
12/13 Dave Hansen
12/14 Brett Walker
12/25 Robyn Lester
12/30 David Bethel
12/31 Laura Conner
January
1/2 Dotty Clowes
1/4 Bruce Scotland
1/13 Larry Iannetti
1/14 June Stephens
1/15 Bob Richards
Happy Birthday to One and All !!
If we missed your birthday it means we don't have it in our records, please call the church office and leave your information with Linda - thanks!
CHANGE OF MAILING ADDRESS: Please note that effective next month, all mail addressed to the church should be sent to :
118 Main Street
Ashland, MA 01721
We are discontinuing the use of a P.O. BOX