A Note of Praise!
Join Us for a
Bible Study
We gather in the Church Parlor the 2nd and 4th Wednesdays of the month at 6 PM. We have been following the Upper Room Devotional which is available at each meeting and is also available in the Church Office. No prior knowledge is required. It is informal and casual. Join us for a wonderful time of spiritual fellowship.
All Are Welcome!
Office Hours
The Church Office is staffed Monday-Friday mornings from 9-Noon.
Larry is in the office as usual, Monday-Thursday and is also available by phone as needed.
***
As noted with the last edition of the Chimes-Online, we are testing it as a way to reach out to members and friends of the Federated Church of Ashland with current and updated news and information about what is happening in our church, some stories and reflections that might inspire you, and to take advantage of the speed and convenience of electronic media, such as email.
Your thoughts and
suggestions are encouraged, and any
feedback on how we might improve or even articles of interest, are welcome.
It is hoped that we can all become more familiar with the exciting things
happening in our church, maybe inspire your involvement, and provide a means by which you can share this email with your family and friends. Simply "forward" it by clicking on the link below.
An Open Letter from the Church Council
During Sunday Worship in November, Pastor Larry spoke about our need to listen to God's call as he brought to the forefront the very real challenges which our church will face in less than two years. With changes in the demographics of our community, and our budgetary reliance on our declining reserve funds to offset our deficit budget, it is necessary for us as a church to re-evaluate our priorities.
Larry challenged us to consider the two directions before us. One direction would have us struggling to "make bricks without straw", or in other words, trying to maintain things as they have been, without the resources to do so. The second direction would be to hear God's call to leave behind the past and follow God to " the land of milk and honey", or in other words to pause, pray and recommit ourselves to our mission wherever it might lead, trusting God to bless us along the way.
As your Church Council we have taken to heart the challenge before us, and want to announce an all church gathering following Worship, on Sunday January 26th in Fellowship Hall ( the chair lift will be available to all who need it.) The purpose of the meeting is for all of us to take a look at our options, and focus our attention on the challenge, as we discuss what our church will look like in the near future.
Please mark the date in your calendar and remember our prayer:
Lord Jesus, you have given us the gift of the Federated Church. Grant us the guidance of your Holy Spirit, the bearer of wisdom, that as your body we might faithfully follow you wherever you would lead us. I commit myself to your purpose and entrust our church to your care. I make this prayer with faith in you, my Lord and my God. Amen
Your Church Council
From L
arry's Desk...
Our Church celebrated Christmas in style this year. Between the wonderful Children's Pageant on Dec. 22nd, the joyous candle light Christmas Eve service on the 24th, and the choir's Christmas Cantata service on Jan. 5th for Epiphany, our church truly celebrated the birth of Jesus Christ.
The innocence and excitement of the youngsters who acted out the story of Christmas, from the angel Gabriel's announcement, to the journey to Bethlehem, to the birth of Jesus, the proclamation to the shepherds, to the arrival of the three Wise men, and the kids' final bow while the congregation applauded, brought a smile to all present and warmed our hearts.
Our Christmas Eve service found our church and walkway aglow with candle light in the dark of the evening as we gathered to celebrate Jesus' birth. Luminaries lit the walk way while dozens of candle stands lined the aisles of the sanctuary filling it with the warm glow from the many lighted candles. The church was filled with the voices of all present singing the songs and carols of Christmas while we remembered the gift of a new born baby, and the cherished hopes and dreams that this child brought for us all.
On the Sunday of Epiphany on Jan. 5th, our choir, under the direction of Colin Ruffer our Minister of Music, lifted our spirits and our hearts with several arrangements of Christmas hymnody and song which was originally planned for mid-December but which seemed to fit just as well as we gathered to celebrate the arrival of the three Wise men or Magi and the recognition that Jesus came for al humanity.
The Good News of Jesus' birth and the hope that he brings us all was remembered in style at the Federated Church again this year! Applause to all who made this Christmas Season a time of blessing !
Larry
Brown Bag Sunday Jan. 20th
With the busy holidays and the onset of the colder weather when we are more likely to stay indoors, it is easy to forget the important part we play in our Brown Bag Sunday campaign to bring in food and groceries to be used by the Ashland Food Pantry. Although we collected more than a ton of food this past year through your generosity, it remains unfortunate that hunger and need still persist in Ashland. Please remember to bring in nonperishable food and groceries and place them in the large plastic bins in the narthex this Sunday as part of our third Sunday of the month Brown Bag Sunday campaign.
I would also like to throw in a congratulations to all those who have donated winter jackets, hats, gloves, scarfs, etc. that are being distributed to the most vulnerable
people living in the alleys and such in nearby Framingham. Remember to check your closets and attics for any gently used or no longer being used warm clothing. Please leave then in the bin also in the narthex.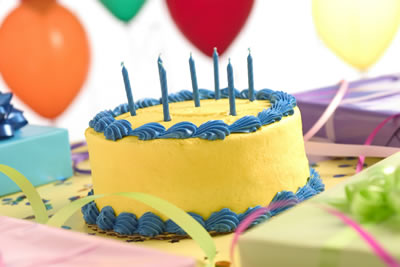 Our Members
Birthdays
January
1/2 Dotty Clowes
1/4 Bruce Scotland
1/9 Will MacLennan
1/11 Max Herman
1/13 Larry Iannetti
1/14 June Stephens
1/15 Bob Richards
Happy Birthday to One and All !!
If we missed your birthday it means we don't have it in our records, please call the church office and leave your information with Linda - thanks!