A Note of Praise!
Join Us for a
Bible Study
We gather in the Church Parlor the 2nd and 4th Wednesdays of the month at 6 PM. We have been following the Upper Room Devotional which is available at each meeting and is also available in the Church Office. No prior knowledge is required. It is informal and casual. Join us for a wonderful time of spiritual fellowship.
All Are Welcome!
"Summer"
Office Hours
The Church Office is staffed Tuesday-Thursday mornings from 9-Noon.
Larry is in the office as usual, Monday-Thursday and is also available by phone as needed.
***
As noted with the last edition of the Chimes-Online, we are testing it as a way to reach out to members and friends of the Federated Church of Ashland with current and updated news and information about what is happening in our church, some stories and reflections that might inspire you, and to take advantage of the speed and convenience of electronic media, such as email.
Your thoughts and
suggestions are encouraged, and any
feedback on how we might improve or even articles of interest, are welcome.
It is hoped that we can all become more familiar with the exciting things
happening in our church, maybe inspire your involvement, and provide a means by which you can share this email with your family and friends. Simply "forward" it by clicking on the link below.
from Larry's desk...
Federated Pumpkin Patch
Imagine the front lawn of the church with 100's of orange pumpkins stacked in neat piles from the driveway to the left, all the way to the walkway on the right. And then imagine the trees out front of the church in their spectacular Fall foliage colors, and all this with our beautiful white clapboard church and steeple in the background. In would certainly be a Kodak moment to coin a phase, wouldn't you agree?
Now you may be asking, "pumpkins?" , "100's of PUMPKINS ? Well beginning the second week of October through Halloween, our church will be participating in a movement which is catching hold across the country. A non-profit church based organization is offering to deliver free pumpkins, grown by Nav
ajo native Americans in New Mexico, which we then sell. Depending upon our sales volume, our church gets to keep from 25% to 40% of the proceeds of the sales. Churches from Worcester to Wellesley have been participating and have benefited from this program. Our participation would be of financial benefit our church, the church organization which manages the program, while providing meaningful labor and income to native Americans.
Our church's potential success will depend solely upon all of us being willing to sign on to be on hand to unload the pumpkins when they arrive, sign up for a slot or two to staff the sales booth, periodically "turn" the pumpkins and help clean up afterwards. Jim Buchman is our lead coordinator, with Margot Ellsworth and Pete Russo as assistant coordinators. Watch for more info in the near future as October approaches.
Annual Meeting & Church Picnic
A BIG Success
Last month, on June 23rd, our church gathered after Sunday worship for its Annual Meeting with over 40 members in attendance. This was followed by our Second Annual Church Picnic.
It was wonderful morning of worship, followed by a well-attended meeting to conduct the business of the church including election of officers, ministry committees and budgetary vote, and then under a blue sky we gathered outside for a Pot
luck Church Picnic. All in attendance noted the spirit of fellowship and good will and the enjoyment of the array of foods which were contributed. It was a great way to end our regular year and kick off the summer months. A report of the Annual Meeting is posted on the bulletin board outside of Larry's office
Vacation Bible School 2013:
A Good Time Was Had By ALL!
Last week our church was filled with the laugher, smiles, and sounds of children having fun as they heard about God and Jesus in and through the stories of Dr. Seuss. Kim Connor, our VBS coordinator, along with friends, Pastor Larry, and other volunteers from our church, helped to put on a wonderful week of stories, activities and craft projects for a group of 12 children who came together as part of this year's Vacation Bible School. The enthusiasm of the kids was contagious. As you can see by the photo, everyone had a great time! A special thanks to the volunteers and for the generous contribution of snacks and supplies by members of our church. "Let the children come to me...for the Kingdom of God belongs to such as these."
Share Your Thoughts....
A couple of months ago, Pete Russo shared some of his thoughts in an article which was published here in the Chimes. The article talked about his experience of our church in the aftermath of his father-in-law's passing. The response from you was overwhelmingly positive.
How about sharing your thoughts...on our Church, on Faith, on Gratefulness, on Family, on Life or on the Cosmos. Feel free to put into word your thoughts, jot them down and share them. Email your thoughts to Larry for inclusion in a future Chimes. (Please understand that the articles will be reviewed for their appropriateness.)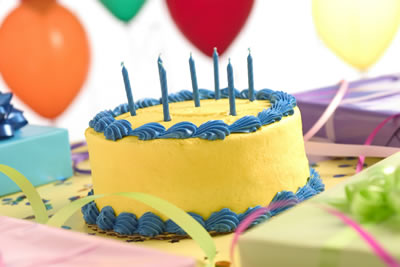 Our Members
July & August Birthdays
7/2 Margot Ellsworth
7/11 Irene Brown
7/13 Samantha DeBernardo
7/24 Emilia Fonseca
7/30 Shelby Howard
8/20 Doug Shelburne
8/24 Domenick DeBernardo
8/26 JJ Maswoswe
8/26 Sue Robertson
Happy Birthday to One and All !!
If we missed your birthday it means we don't have it in our records, please call the church office and leave your information with Linda - thanks!
Family Promise and the Federated Church
A meeting was held last week to discuss the success of our church's participation in Family Promise and our continued hosting of homeless families, and our involvement and commitment going forward.
As you know Lois Tougas has been generously coordinating almost all aspects of our church's participation as we hosted the families, going back five years. As she will be stepping down in that role after we complete our church's commitments for this Fall, it was an opportunity for us to take a look at how we might continue to keep this important ministry going.
The meeting was well attended and there was an overwhelming consensus that, not only did we want to keep the program going, but those in attendance stepped forward to divide up the numerous responsibilities necessary to coordinate our church's ongoing participation.
Apart from our church's commitment to provide food and groceries to the Ashland Food Pantry, our church's participation in Family Promise inspires our members, gives witness to the "hands-on" nature of Christian ministry, and moves each of us to sacrifice a little for the good of th
ose who struggle with the challenge of raising a family in the midst of homelessness.
As a church we thank those who stepped forward to help in the coordination of responsibilities, and we encourage everyone who considers this your church, to do your part in this important ministry to the homeless going forward.
Church Fair
While it might be hard to imagine a cool Fall Saturday the first week of November while we are in the midst of our current sweltering heat and humidity, BUT the Church Fair is coming up in a few months.
There is reason to be excited about this year's Fair, as Leslie Kendall and Sue Lankton-Rivas have agreed to be the Co-Chairs of the Fair. They have already started brainstorming and planning and are on the move to make this year's Fair even bigger and better.
The Church Fair will once again be held the first Saturday of November, on Nov. 2nd. We are already looking for ideas to get the word out, as well as ways to bring a fresh new feel to this event. The possibility of some sort of "outdoor" booths and some children friendly activities are among the ideas already under consideration. If you have been a contributing volunteer in the past, know that your participation is valuable and essential to the Fair's success. Keep an eye and an ear out for news and announcements of this year's Church Fair.