February 2013
The move of the Math Library to Thomas Cooper Library is complete. There was a collection of books that is something of a mystery. They are not part of the library's collection, but were perhaps part of a departmental reading room. They all have bookplates that say "Fort Mathematical Reference Collection in honor of Dr. Tomlinson Fort Department of Mathematics, Computer Science, and Statistics." If anyone can help figure out what I should do with the books, I'd be glad to hear from you.
Book requests for the library collection are due by March 15th. You can submit requests via eRequest .
Gary
SIAM Journals Online
Since 2010 the Library and the Department of Mathematics have shared the cost of a subscription to the journals package from the Society for Industrial and Applied Mathematics. You can connect to article from those journals through TDNET. Search by publisher for SIAM.
Let us put it on RESERVE
Reserve Desk
Did you know that books (library-owned and personal copies), photocopies and films can be placed on reserve for your course? Use our forms to submit your reading list to us in several ways: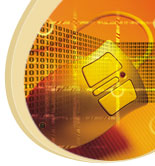 Thomas Cooper Library is now offering Reserve materials electronically. You'll be able to access your reserve information in Blackboard's Content Collection and easily move it into your course in Blackboard.
Contact the Thomas Cooper Library Reserve Desk at ecirc@mailbox.sc.edu.
(803) 777-4175 (Mark Volmer) * (803) 777-3145 (Circulation) * (803) 777-5342 (Fax)
Film Reserves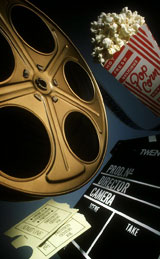 You can reserve a film from the library's Educational Film Collection to show in your class. Instructors can also reserve videos for students to watch in the library's viewing room and discuss in class later.
Contact the Educational Films Librarian at (803) 777-2858 with your Film Reserve request.
Free workshops just for you on Feb. 27
Interested in discovering who is citing your work or that of others? How about uncovering a journal's impact factor? Register for a free seminar on Web of Science or Intro to Journal Citation Reports presented by a vendor representative.
Click here for more information on the workshops.