February 2013
Greetings!
Thank you so much for the opportunity to get to meet and talk with several of you at the Religious Studies New Years gathering. It was great to put some faces to names. As always, I am here to accept any suggestions for books you think would benefit the library's Religious Studies collection. I ask that you submit your order requests by Friday, March 15th.
Amber Gibbs Cook
Religion and Philosophy Collection
Indexes articles on topics in religion and philosophy. Among the many topics covered by this database are Christianity, et
hics, Buddhism, Asian philosophies, theology, philosophy of
the mind, language, Judaism, and more. This database indexes more than 300 scholarly journals and m
agazines and provides some full text for all but one of the titles it indexes. Click here to access.
David Hume on Religion and Literature
Hume's contemporary reputation was greatly affected by fear of
his sceptical religious views. His Four Dissertations (1757) cover both religion and the
problems of literary taste that occupied such other Scots as Smith, Kames and Blair. Hume's posthumous Dialogues concerning Natural Religion, was first published in 1779: this copy of the second edition (also 1779) is a recent purchase to fill this gap in the collection.
Let us put it on RESERVE
Reserve Desk
Did you know that books (library-owned and personal copies), photocopies and films can be placed on reserve for your course? Use our forms to submit your reading list to us in several ways: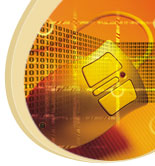 Thomas Cooper Library is now offering Reserve materials electronically. You'll be able to access your reserve information in Blackboard's Content Collection and easily move it into your course in Blackboard.
Contact the Thomas Cooper Library Reserve Desk at ecirc@mailbox.sc.edu.
(803) 777-4175 (Mark Volmer) * (803) 777-3145 (Circulation) * (803) 777-5342 (Fax)
Film Reserves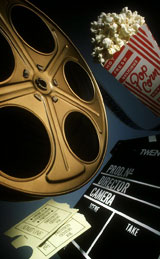 You can reserve a film from the library's Educational Film Collection to show in your class. Instructors can also reserve videos for students to watch in the library's viewing room and discuss in class later.
Contact the Educational Films Librarian at (803) 777-2858 with your Film Reserve request.
Free workshops just for you on Feb. 27
Interested in discovering who is citing your work or that of others? How about uncovering a journal's impact factor? Register for a free seminar on Web of Science or Intro to Journal Citation Reports presented by a vendor representative.
Click here for more information on the workshops.